We've had a blast in Vegas, but it's time to say "see ya later"- we'll be back very, very soon.
Good times with great friends,
(and fur friends)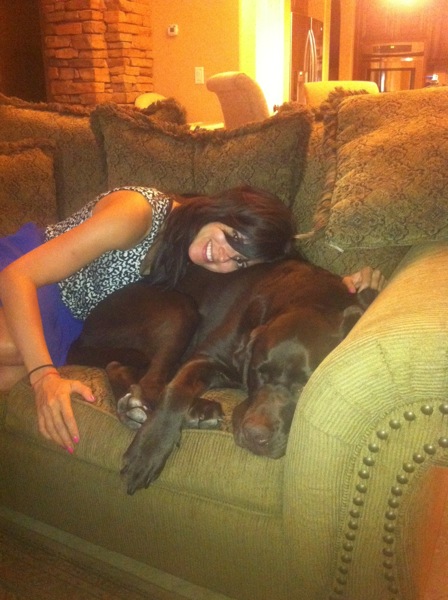 amaaaaaazing food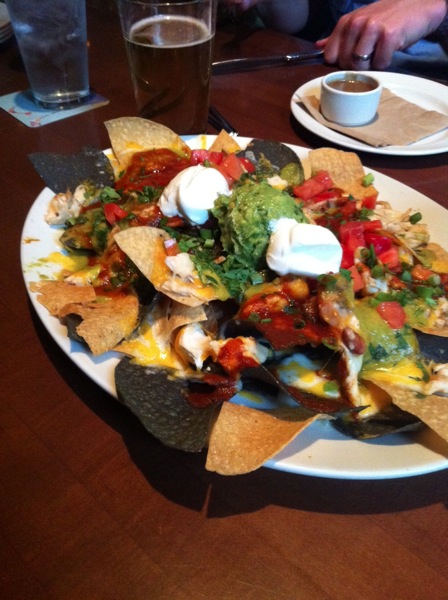 (for the record, Yard House has ridiculous nachos)
and only one trip to the strip for breakfast- I didn't miss it at all. When the Pilot told me that we could meet him in Vegas for a work event, I was really worried about staying on the strip with a baby. I LOVE the hotels and casinos, but it felt like it would be stimulation overload for Liv, and I hate all of the cigarette smoke. Even though many casinos and hotels are now smoke-free, I would still be worrying about her little lungs.
I was so excited when Jeni offered for us to stay with her, especially since I knew I'd want to hang out with her as much as possible. She lives in Summerlin, which is like it's own contained little city- it has everything you could ever wish for. Lots of shopping, restaurants, casinos/resorts, and a gym that made my brain explode (and my muscles twitch in excitement to try every possible class).
We worked out at Lifetime Fitness, which is the epitome of sports club/spa. Jeni is a member, and I picked up a week pass for $50.
I talked a little bit about it in this post, but here are some pics.
The indoor rock-climbing wall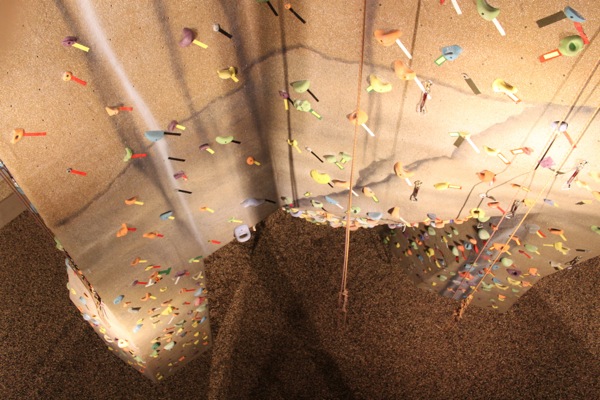 one of the pools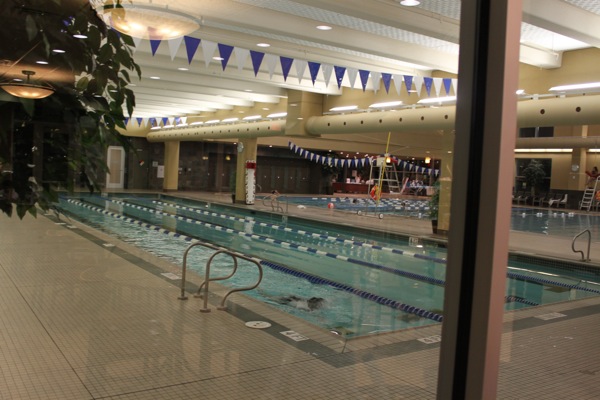 the cafe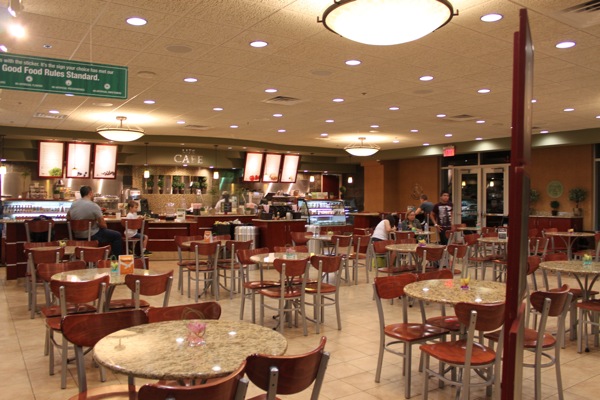 rows of strength machines and cardio equipment, as far as the eyes can see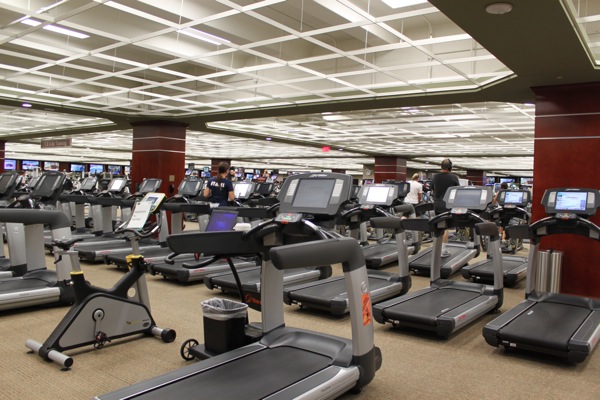 hot yoga studio.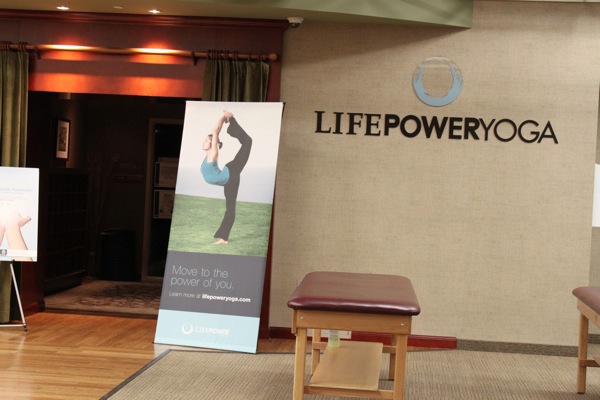 I had the chance to take a yoga class while we were in town, in addition to Saturday's fun, and it was an awesome treat. The room was heated (swoon), and the instructor went through different series, cranked up the music and gave us the chance to flow at our own pace. I got to do a lot of my favorite poses, stretch and sweat. The instructor also walked around helping us get deeper into poses, which I always love.
I'm a huge fan of what I've seen of Lifetime Fitness so far- hopefully we'll get one in Tucson one of these days! 
For now, we're leaving on a jet plane.
See ya in Tucson <3
xoxo
Gina
Something to talk about: What's your current gym routine like? If you don't have a gym membership, what's your favorite way to get in a workout? I love workout DVDs and other at-home workout options. Has anyone else tried out local gyms while on vacation? Many gyms offer one or two-week trial memberships for free, or will give you a pass to try out the gym at a discounted rate.
Something to read:
Should I do cardio or weights first?