Hi everyone! How's your night going? Who else is NOT watching the Superbowl? 😉 Bahah
Thank you so much for all of the sweet compliments on last night's dinner party!
It was a little hard to wake up this morning, but I was so glad I did because Meara and I made 10 miles our biotch.
Before leaving the casa, I had some fruit: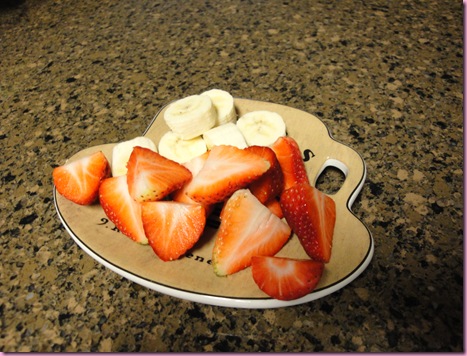 An apple w AB and cinnamon on a fancy paper towel –which was wet from cutting the strawberries and banana on it… klassy- and 1/2 cup of coffee. That's all I needed for a nice little energy spike 🙂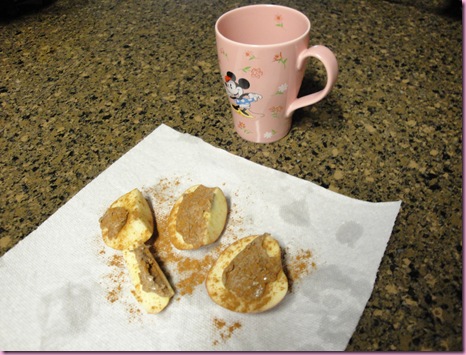 The pilot babysat Meara's little guy (he's one and adorable) while we set out on our 10 miles of justice.
Splits:
Mile 1: 8:56

Mile 2: 9:12

Mile 3: 9:01

Mile 4: 9:12

Mile 5: 9:02

Mile 6: 9:13

Mile 7: 9:15

Mile 8: 8:58

Mile 9: 9:04

Mile 10: 8:38 (!)
Then we walked .46 mi. It was an AWESOME run and gave me a little bit of extra confidence to rock out my half in a few weeks. The weather has made me slack on runs lately –I can't stand rain and cold- so I wasn't feeling much like a runner and was getting worried about my half. Today's run made it so much better 🙂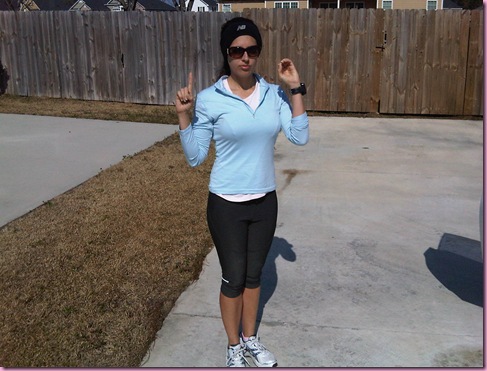 I was happier inside than I looked on the outside 😉
That is, until I had to face THIS: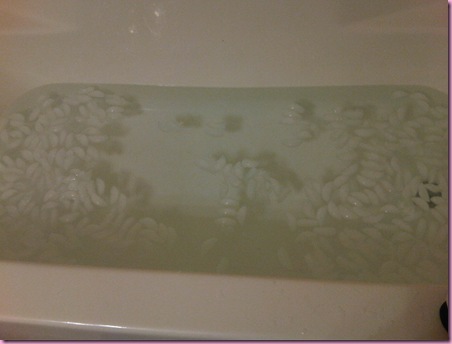 Ice bath!!! *shudders*
Despite my hoodie, hot tea and book for distraction, I was miserable in that thing. My knees will thank me later.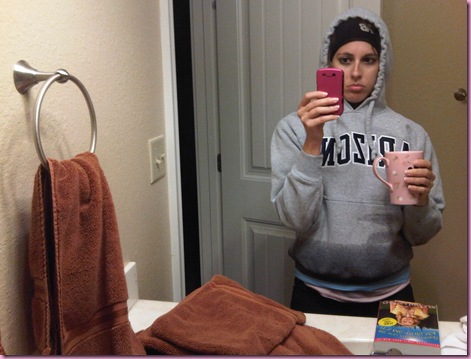 Snack: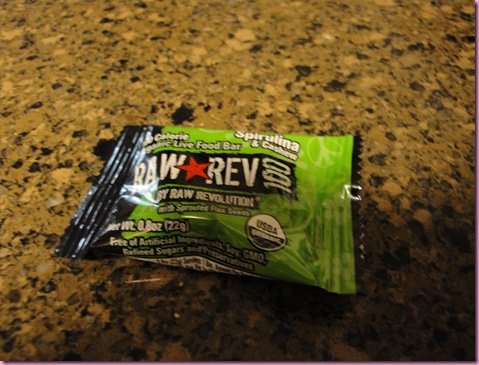 Lunch was a salad beast with leftovers from last night: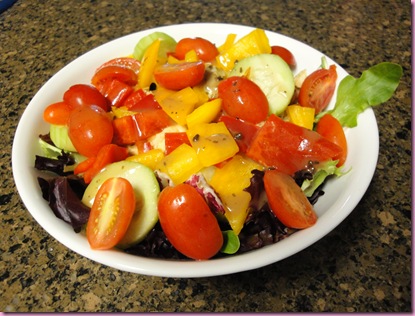 and mashed sweet potatoes: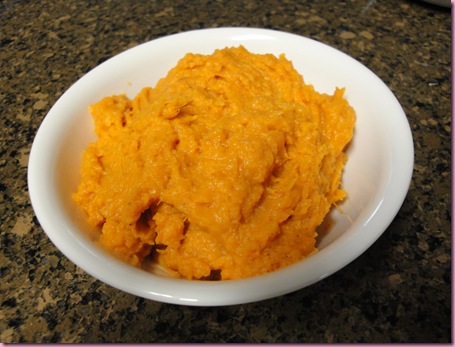 'Twas glorious 😀
I chilled quite a bit today and we went to visit our cute little neighbors, trained a client and tonight Jeni and I saw Dear John.
I was a little apprehensive to see it after hearing mediocre and bad reviews, but honestly, I loved it for two reasons.
1) I don't have high expectations for Nicholas Sparks movies. They only need to have eye candy (Channing Tatum- check) and make me cry like a baby (double check).
2) This movie was even more believable and "real" because I've been there. I know how devastating deployments are what it's like to wait and yearn for any type of correspondence- I cried the first time I saw the pilot on Skype (embarrassing, but true). I know how amazing it feels to know that your love is alive and ok, and also how frustrating it feels to not have a choice in any of it.
So in an almond shell, I thought the movie was very good.
Well I'm off to type up Winter Shape Up Week 4 –and will auto post it early for all of you early birds out there- and then get to sleep.
Have a wonderful night!
G