Salmon, Wine and Chocolate
Pretty much my 3 favorite things… oh, and goat cheese was in there, too, so it was a very good night 🙂
We got the casa all sparkly and the table set- LURVE these place settings that my stepmom and dadoo got for us.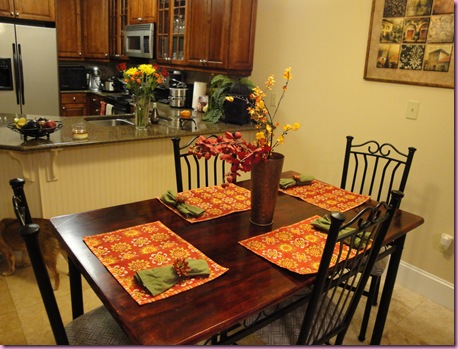 I set out all of the usual Gina dinner party appetizers: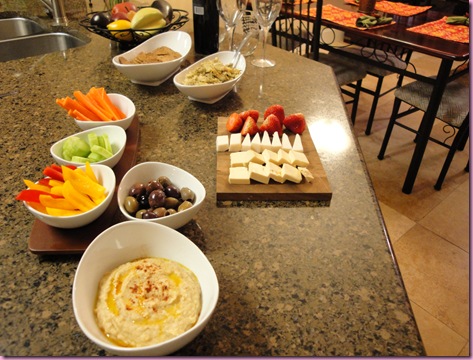 Hummus (chickpeas, amazing olive oil- Ina would be proud, cumin, garlic, lemon juice and tahini)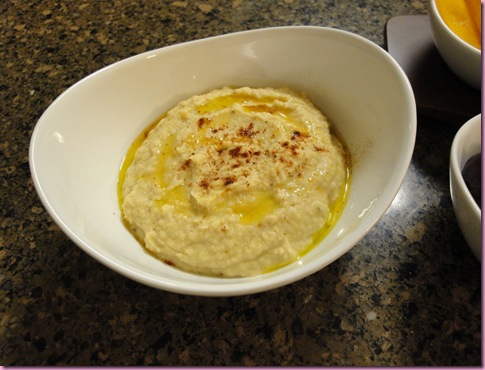 Veg (peppers, cucumber, carrots—all organic) and greek olives: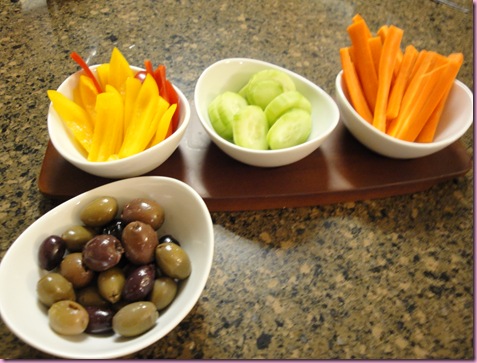 Cheese plate with smoked gouda, goat gouda and local strawberries: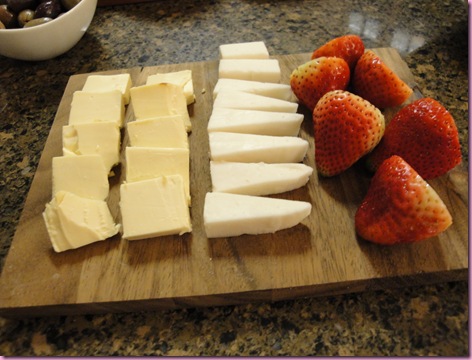 (tip: for cheese plates, try to make them look as rustic as possible. Have a variety of cheeses –ours was smaller as we only had four people- and combine with fresh fruit, berries, olives, dried fruit and toasted nuts)
Mary's crack and artichoke dip from Eat, Drink and Be Vegan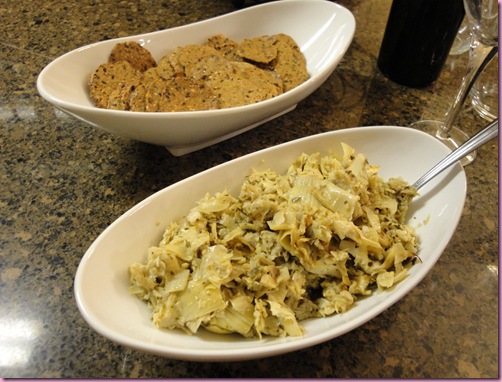 For the salad, I usually make my own candied nuts in the dehydrator. I forgot to make them in advance, so I grabbed up some of these and they made an awesome replacement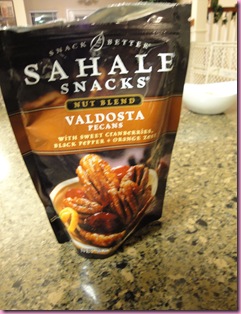 Salad with organic greens, sliced organic apples, goat cheese and said Valdosta nut mix: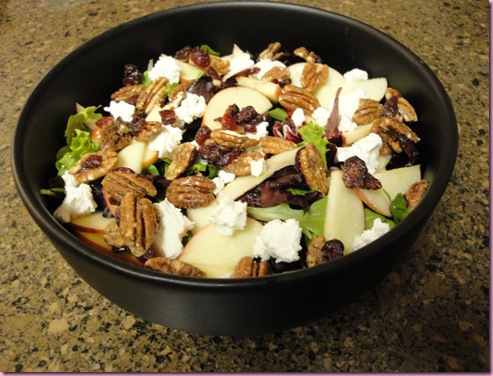 Salmon with that Maple-Orange Bourbon glaze I told ya'll about: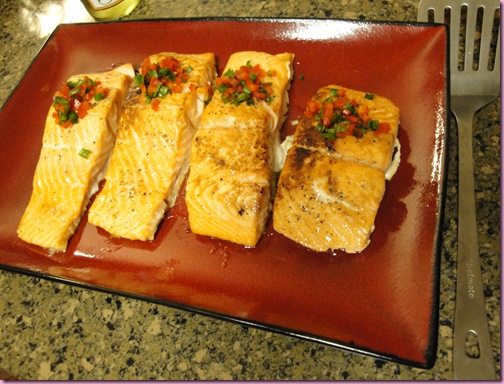 Mashed sweet potatoes (with almond milk, Sucanat, cinnamon, nutmeg, Earth Balance and vanilla)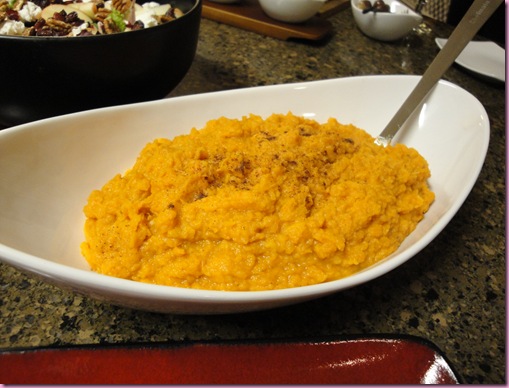 My plate: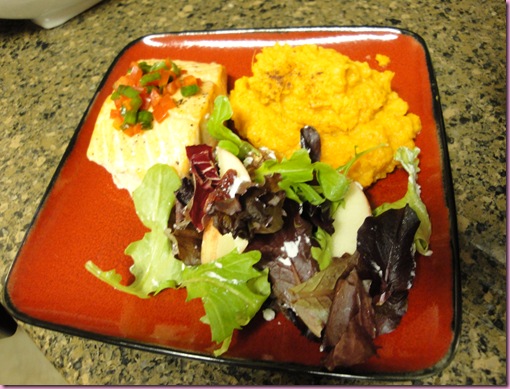 I also had 1.5 glasses of the pilot's favorite wine: Rodney Strong Symmetry 😀
And then, the best part…
Raw Malted Chocolate Tarts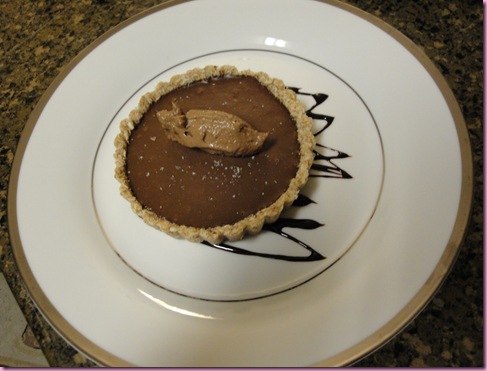 I topped the tarts with raw chocolate mousse that I made yesterday and some Himalayan sea salt. No words, only foodgasms 😉
We had a blasty hanging out with the squadron doctor and his girlfriend.. I've been wanting to have them over forever and was so glad it finally worked out.
Despite my vino and feast, I woke up bright and early to run 10 miles with Meara. I'll post all about it later this evening (and am SHUDDERING from the ice bath I just took!), but for now, I need some FOODIE.
Have a relaxing and wonderful Sunday.
See ya tonight <3
G$
Today's tip: After a late night (or perhaps some vino), get out there and *attempt* your workout first thing. You may find that you needed to get moving and will feel GREAT when it's over, or you'll just find out that you need to take a day off. No big deal and just get back in the swing of things when you can. Usually after a later night, if I don't work out first thing, it won't happen and a first-thing wrkout also gets my productivity in motion for the day.