GAH! This was supposed to auto-post at 5:30 this morning…and it didn't. *does 10 push-ups of apology*
Hey everyone! Happy Monday morning to ya 😀
I'm excited for this week's Winter Shape Up workout because we're switching to SUPERSETS!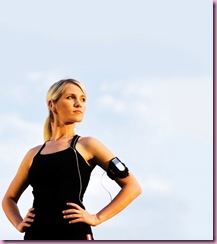 (Source)
Here's some info to supersets:
-You'll move from one exercise directly to the next without a break in between (think of them as mini circuits)
-Usually, supersets will work antagonist muscle groups, meaning that one muscle can rest while you work the other
-For this week's workout, pick weights that are challenging for you (but that you won't hurt yourself with!)—if you can easily do over 15 of an exercise, it's time to add more weight. The last few should be challenging!
–Complete 10-12 reps of each exercise (unless otherwise specified) then move immediately to 10-12 reps of the next exercise in that super set. Repeat all of this two more times (so you'll be doing 3 sets total of each exercise in the superset) before moving to the cardio blast.
-After the cardio blast, continue on to the next superset
-Perform this superset routine 2-3 times this week in conjunction with cardio of your choice (45-60 minutes 3-5 times this week)
-As always, if it's hurts, don't do it. These exercises are designed for the average healthy Jane. If you have injuries, please honor them and always check with a doc before starting a new fitness regimen.

Winter Shape Up Week 4: SUPERSETS!

-Warm up with 5 minutes cardio of choice (easy to moderate intensity)

-Superset 1:

Overhead press (10-12 reps)

Saxon Side Bend (10-12 on each side)

*Repeat two more times*

*Cardio blast: Burpees (1 minute)

-Superset 2: (for both of these exercises, if you're in the beginning level, do both of these with your knees still on the ground but keeping your booty down so your entire body is one straight line, from the crown of your head to your knees… Int/adv, do these in full plank position)

Plank (30 seconds – 1 minute.. push yourself!)

Renegade Row (10-12 on each side)

*Repeat Superset 2 two more times*

*Cardio blast: Mountain climbers (1 minute)

-Superset 3:

Incline Stability ball bicep curls (10-12)

Stability ball tricep extension (10-12)

*Repeat Superset 3 two more times*

*Cardio blast: High knees (1 minute)

-Superset 4:

–Lunges (int/adv, do the Lunge and Lift) 10-12 on each side

–Squats (int/adv use medicine ball)

*Repeat Superset 4 two more times*

Cardio blast (optional): 10-20 minutes of intervals (alternating low and high intensities) on equipment of your choice

© 2010 The Fitnessista
See ya this afternoon with a GIVEAWAY and shenanigans 🙂
Happy training,
Gina
Something to do: When you try this workout, please let a comment on this post and let me know how it went!