I'm kind of crazy about Bella's new haircut.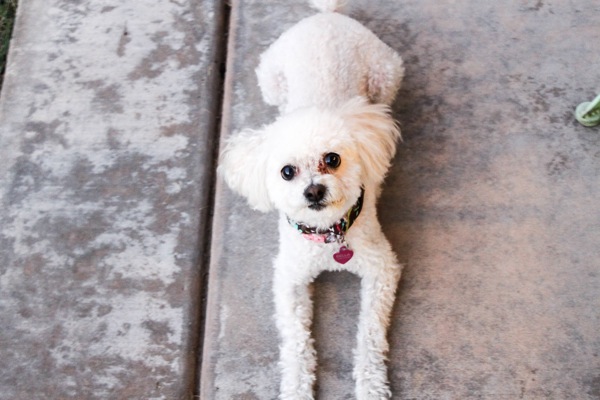 We took her to a new groomer, which can always be a little nerve-racking but she came highly recommended by a friend, and were so happy with everything about it. The place was clean, the employees were extremely kind, Bell was happy (and playing with their pet poodle!) when we picked her up, and they did a great job. Good things all around.
It kind of looks like she got a bob cut: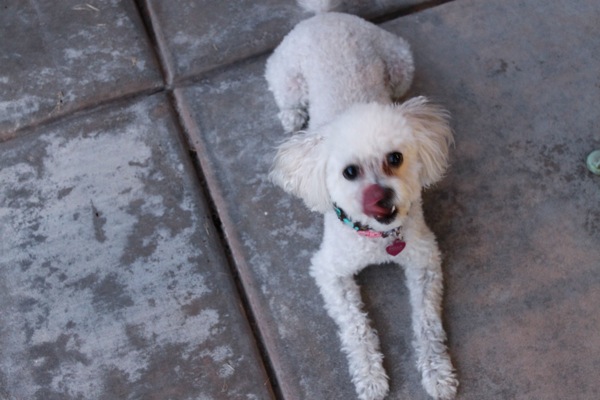 Some events from the day:
Zumba was so much fun ( PACKED the house!)
I studied a little during one of my breaks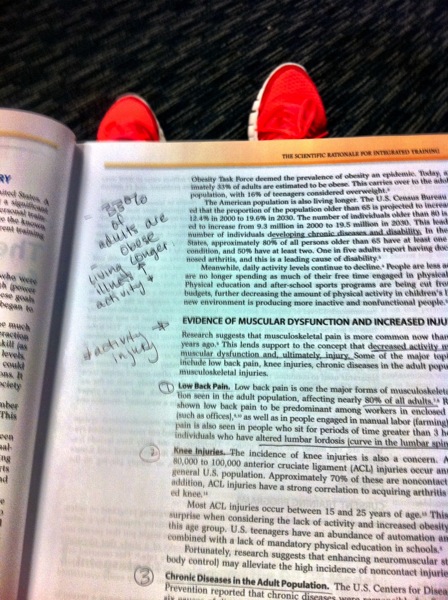 (anyone else write all over their text books? All of mine from undergrad were always covered in highlighter and notes in the margins. I could never resell them for very much…)
I did Lisa's hair in waves and she brought gluten-free cookies for all the girls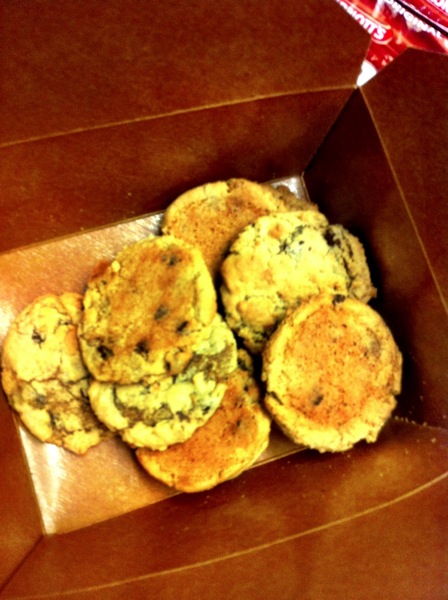 (I told her I'll swap hair services for cookies any day. I ate three)
and I made a dinner very similar to last night's, and extremely different at the same time.
Still cooked in the slow cooker, still using a jar -I threw it in on my lunch break-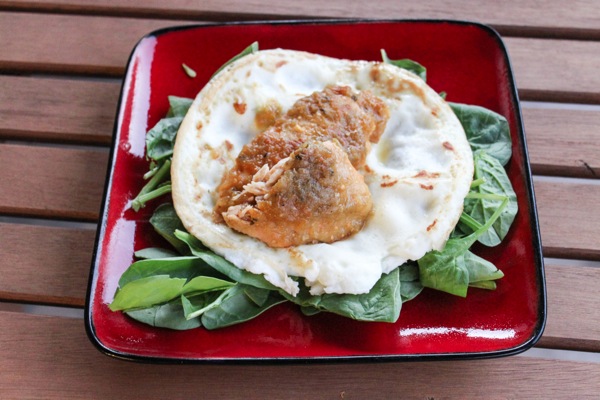 but this one actually tasted AMAZING.
I got the idea from a work friend, who uses the Trader Joe's salsa verde as a marinade for slow cooker chicken.
I added 4 chicken breasts, a jar of salsa verde, 1/2 onion, garlic powder, cumin and cayenne, cooked on high for 5 hours
(pic before cooking)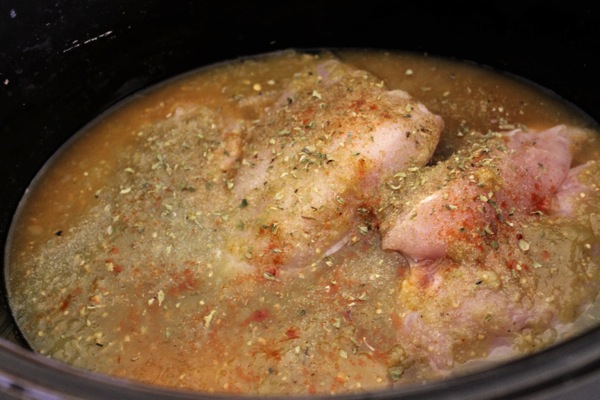 and it was so good, I ended up eating two chicken breasts (went back for the other half) atop an egg white patty with quinoa and spinach. I poured some of the sauce on top of the quinoa and it was fantastic.
A quick, easy recipe, and I'm pretty stoked to have a leftover chicken for lunch or breakfast tomorrow.
Off to film tomorrow's ab burner! Any requests? 😉
Have a great night and I'll see ya in the morning.
xoxo
Gina
Today's tip: Balance training is important because it can improve posture, coordination and prevent injuries and falls as we age. It's a critical component of a solid training plan, and here's another reason to challenge your stability while you exercise: more muscles are working, so you can burn more calories. Easy ways to challenge balance: perform the movements on a BOSU balance trainer or try dumbbell exercises standing on one leg.
New on the Fashion page: milkmaid braids!