Hi friends! Happy Monday! Hope your week is off to a fantastic start 🙂
We had some cray cray weather over here last night- it went from yellow skies and pouring rain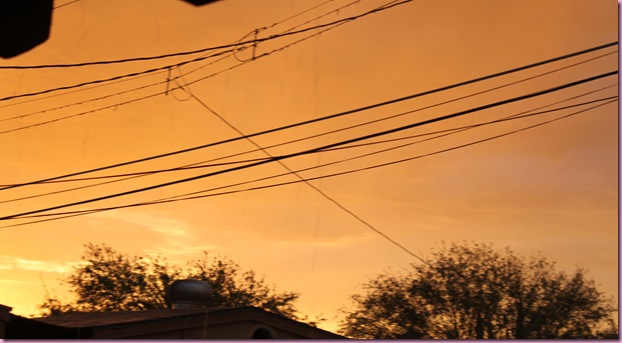 to a full-up rainbow.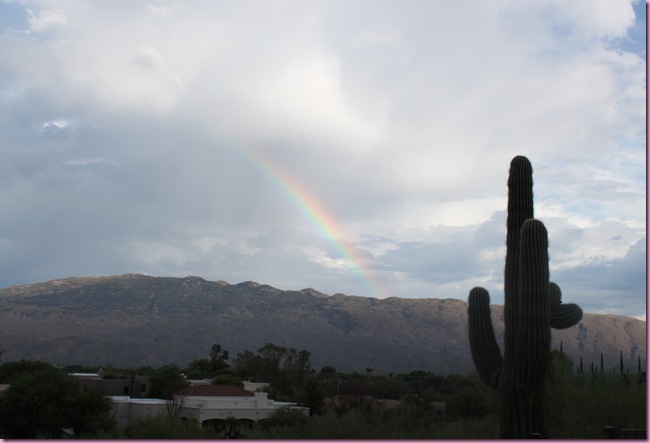 We had a lovely night with family and friends- first at the madre's house, then over to the dadoo's and back to the madre's.
Tucker even wore his red bandana for the occasion 🙂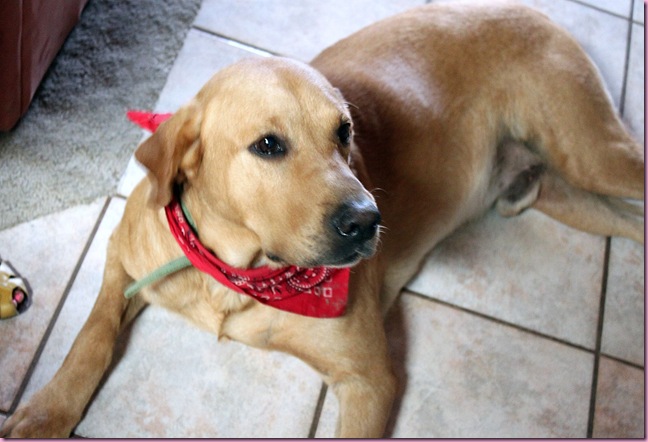 As with any family gathering, there was a legendary amount of food.
Madre made filet mignon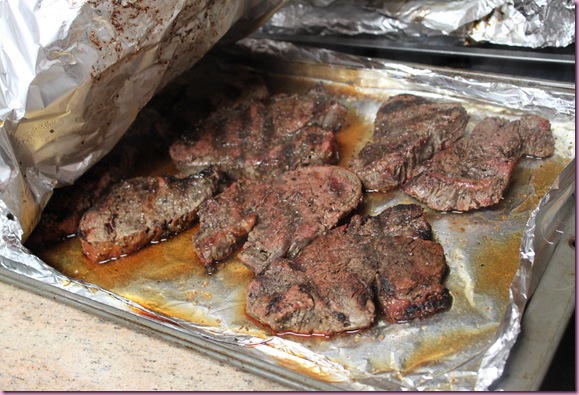 and lots of salmon– each cut was grilled in a foil packet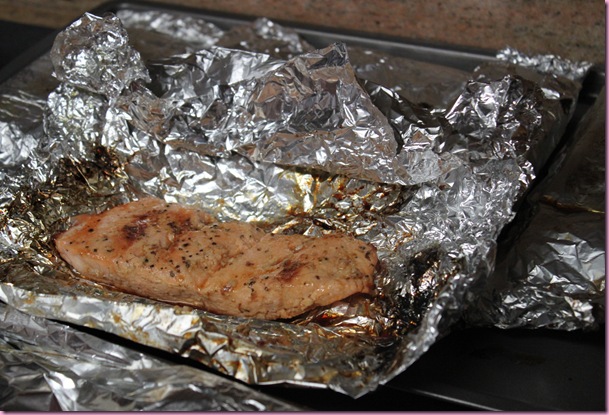 and my bro and I were on salad duty.
He chopped up organic veggies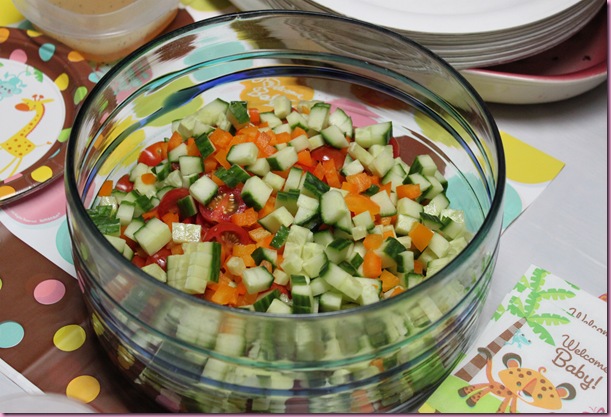 [English cucumber, cherry tomatoes and bell pepper)
to put atop greens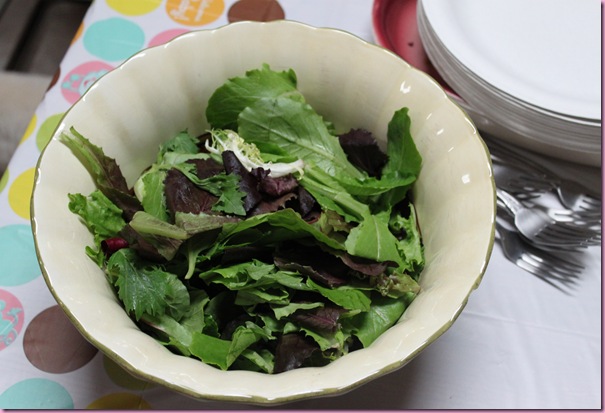 and whisked up a lemon-honey vinaigrette,
while I made my all-time favorite pasta salad
Print
.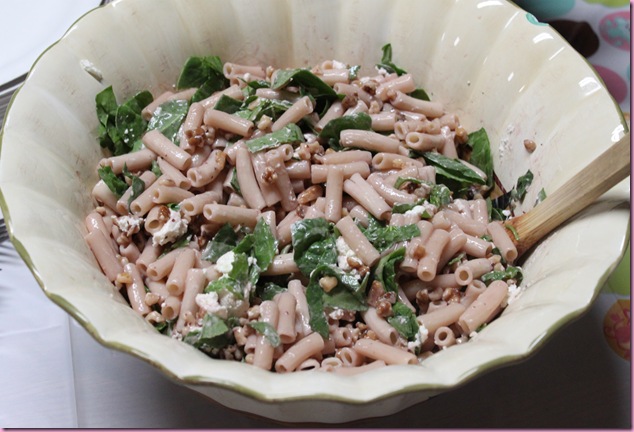 My nana also brought an incredible cilantro lime shrimp and a bowl of fresh fruit.
My plate of glory: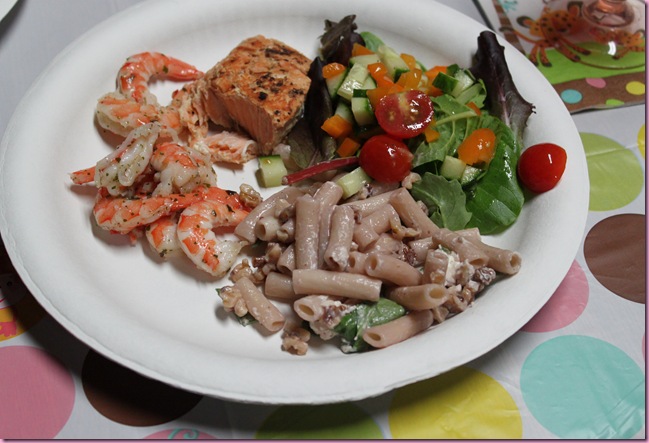 + more pasta and more shrimp
We also dined on the famous cupcakes 😉
Being surrounded by family and friends here in Tucson is pretty much amazing, even thought I definitely miss my Valdosta friends who became our family while we were there. After having to be away from them for so long, it definitely feels like it was worth the wait <3
It's cardio time over here- see ya later this afternoon!
xoxo
Gina
Want to know if we're having a boy or a girl? The big reveal is *HERE* 🙂
Something to do:
Make this pasta salad for your next gathering- or just to have to lunch during the week 😀 It's perfect for summer, and a great combo of protein, carbs and healthy fats. It's based off an Elie Kreiger pasta salad I used to make all the time, with a few tweaks:
Summer Pasta Salad

Makes 8 servings

-1 package of brown rice pasta, cooked according to package directions (al dente) in salted boiling water; rinse in cold water when it's finished cooking and lightly coat with olive oil to prevent sticking.

-1 log of goat cheese, crumbled

-2 C of crushed walnuts. If you're feeling fancy, heat in a skillet on medium low for a couple of minutes to release the aroma of said nuts. It's an easy flavor booster

-1 bottle of raspberry vinaigrette (I like the Trader Joe's brand- Annie's also has an amazing version)

-1 C of spinach, chiffonade cut

-Mix all ingredients in a large bowl and season well with sea salt and pepper. If making this ahead of time –which I recommend because the pasta has more time to soak up all the goodness- prepare the pasta with the walnuts and vinaigrette, but add in the goat cheese and spinach right before serving.