I truly don't remember what I wore on my feet during the winter months before I owned boots.  They have been a solid staple in my closet for the past 5 years or so and I can't imagine bearing the cold weather without them. Last year Tucson dipped into the low 20 degree range (which is craycray for us), and suddenly we became aware of the importance of the phrase "fashion + function" as people scrambled to throw on the warmest boots they owned.
Even during the not-so-freezing fall months, boots can serve as a reminder of the upcoming season. Crisp air, a chunky knit sweater, skinny jeans, and riding boots…ahhhhh. This season, I really want to step outside of the box and try some new styles.
Here's a general guide to my favorite boot styles and styles I'm dying to try, and what I'd pair them with:
Riding Boots: I was never an Ugg girl, and the one year I decided to try them out Kyle accidently ordered me toddler size 7's…aka it wasn't meant to be. Since then, I've rocked the standard riding boot.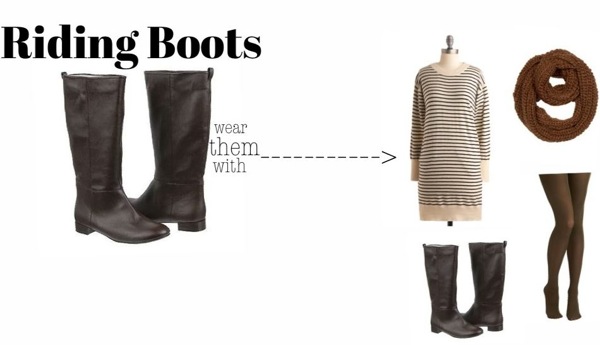 Wellies: I do have one pair of rain boots, though they don't see much action! I'm dying to get another pair of wellies, though. I think Gina and I both have our hearts set on some Hunter boots. They are just so insanely cute.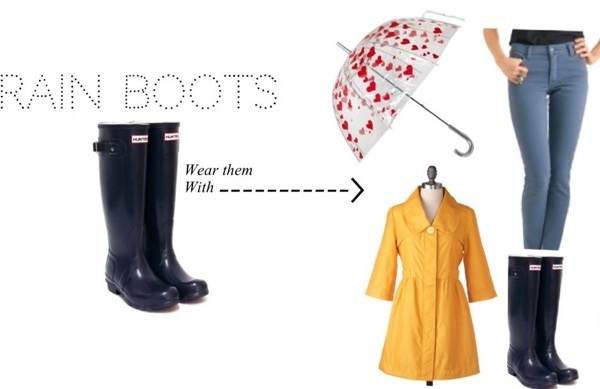 Ankle Boots: This is a style I have typically shied away from because of my "muscular build" (read buff calves). I recently some Oxford style ankle boots however and I'm excited to see how they look!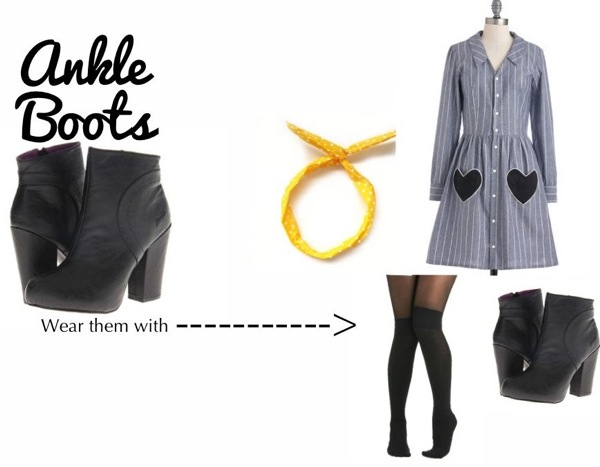 Combat boots: These are a new-to-me infatuation. I do not have a pair yet, but I think they look so cozy! With a slouchy off the shoulder sweater, skinny corduroys, and a beanie…I die.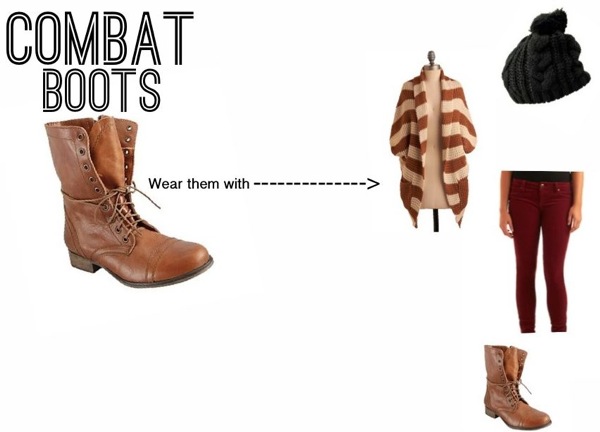 Do you love boots as much as I do?! What is your favorite outfit to wear them with?
Xo Meg