Vegan stuffed pattypan squash
There are a lot of things I love about my husband.
He takes such great care of Liv and myself (just when I thought I couldn't be crazier about him, he became a daddy), works extremely hard, looks verrrrryyyy nice in a flight suit…
and so many other things that I could go on and on about (but I'm trying to be concise and it's early in the morning for mush).
Also on the list: he's not a picky eater.
He doesn't give me the side eye when the dinner plate I hand him consists 100% of veggies, no meat.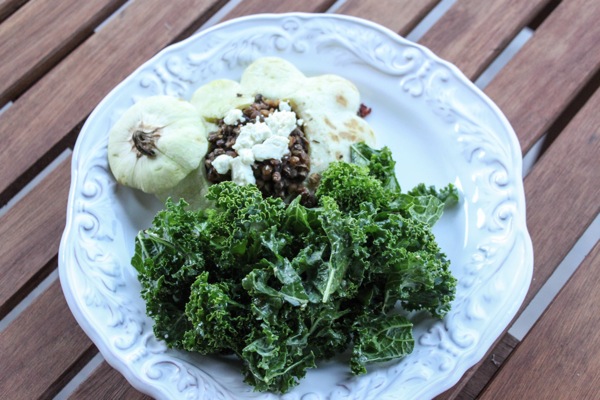 (He did say the squash looked like something out of Super Mario Brothers)
When it comes to our farm box, I'm staying pretty much within the produce we know and love, but always want to throw at least one thing I'm less comfortable with or have never seen. It's always a good thing to expand food horizons, yes?
Last week was the acorn squash, which ended up being a huge success, and this week: pattypan squash.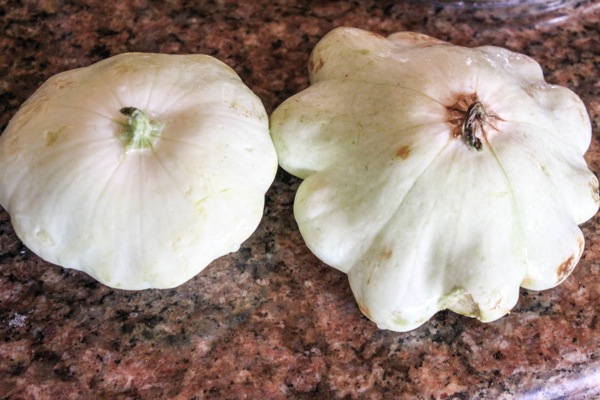 I'd experimented with it a couple of times at 105degrees, but it was only for chopping up like yellow squash and enjoying the same way. I knew there had to be something different or better I could do with it. Thanks to your awesome suggestions, I stuffed it with some goodness.
Lentils, garlic, goat cheese and spices to be exact.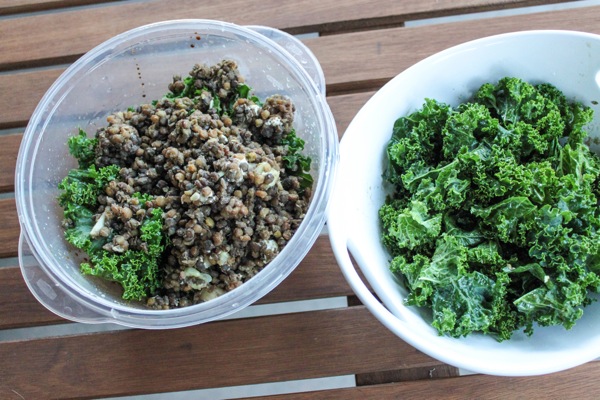 (The extras made an awesome salad to take to work for lunch tomorrow)
First, I had to prep the squash and got the method from this recipe.
Boiled the squash in an inch of water, covered, for about 10 minutes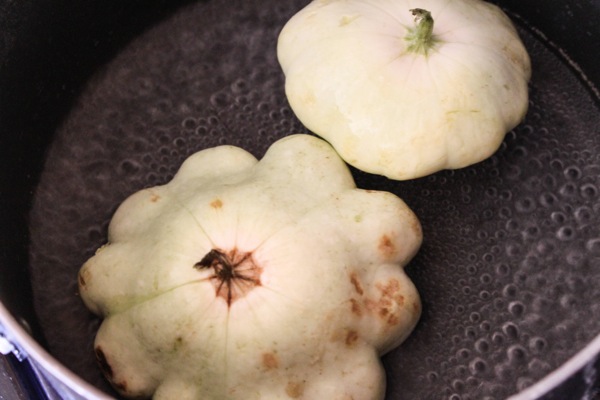 then cut the "tops off"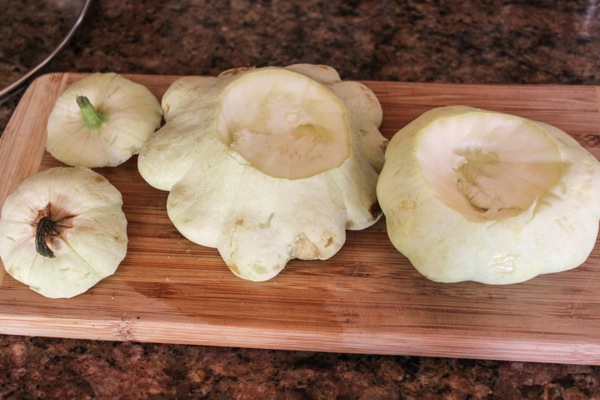 and scooped the inside out user a melon baller, reserving the squashy flesh.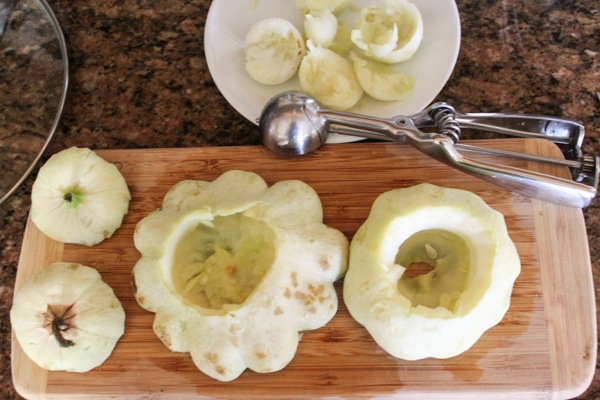 (I got a little overzealous with the one on the right)
Next, I sautéed some lentils (pre-cooked kind from TJs) in olive oil, and added the reserved squash, a little oregano, thyme and garlic. I removed enough for Liv to have for tonight's dinner and lunch tomorrow (the girl loves squash and lentils) and after her servings were taken out, I added sea salt, more garlic and some goat cheese. Stuffed the squashes, crumbled more goat cheese on top, and baked for 10 minutes at 350. 
It was especially delicious with a massaged kale salad, especially since the greens from the farm were so fresh and crispy. A lovely meal, but I do have to say it wasn't as satisfying as I anticipated. The squash was pretty sizable, but I ended up having a Larabar about an hour later….. oh, and a glass of Malbec 😉
Surprisingly, my meat and potatoes lovin' man was happy and satisfied for the rest of the night (often before bed we'll have a snack, but last night I was alone in my snackage).
Well, I'm off to work. No Zumba today, but I have a kettlebells training I'm pretty stoked about.
Hope it's beautiful where you are <3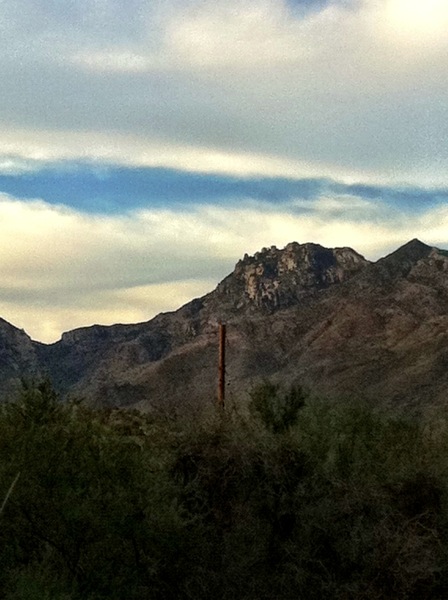 xoxo
Gina
Is there a picky eater in your household? Do you and your significant other/roomie/cat eat the same way? The Pilot and I love many of the same, and many different things, but usually it's pretty easy to find things we both like. I look back at the time when I used to make two totally different meals for us (it took some extra time, but I love to cook), but have learned over time how to make meals that we'll both enjoy. 
If you're following the October Calendar, today is the beach arm burner + 2-3 rounds of Tabata intervals. Leave a comment or tweet it up to let me know how it goes!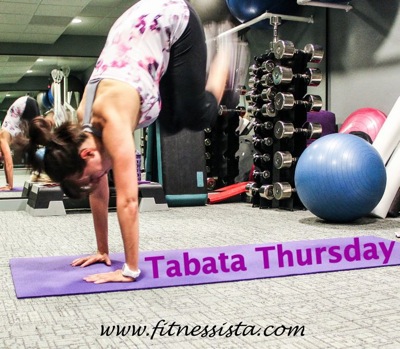 NEW on the Fashion page: How to wear boots!
Thank you SO much for your incredible comments and kind words on yesterday's post. As always, your comments warmed my heart and I'm so fortunate to be able to write this blog. xoxo