What I've learned in 4 years
The other night, I was signing into my WordPress account and said to the Pilot:
"I've written almost 3,000 posts."
4 years. It's like I've gone through undergrad all over again writing this little blog, and on the many pages, you'll find stories about things that have happened in the past four years. Deployments, moving, the good stuff, the tough stuff, pregnancy/baby, and lot of the events in between. With everything that's on here, there's also quite a bit that isn't, as I try to keep a balance between what I choose to blog about. Over the past 4 years, my eating style has changed, my workout styles have changed, my blog style has changed, and I've changed.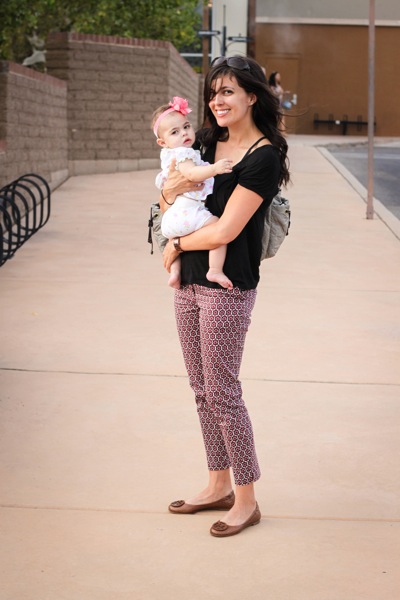 I'm not by any means a blogging pro or expert, but just thought I'd share some of the things I've learned:
-Blog what you love. This one has always been important to me because I've found that it's more enjoyable to write about the things I love and care about than trying to mimic other blog styles. In the beginning, I really wanted to be a standard healthy living blogger, blogging all of my meals and snacks. I eventually realized that wasn't inspiring or enjoyable to me, especially since a lot of my meals and snacks are redundant and kinda boring. If I don't feel inspired writing about a certain topic, I don't write. Sometimes this means beefy posts with usable content, or maybe it's just the way Bella's hair blows in the breeze 😉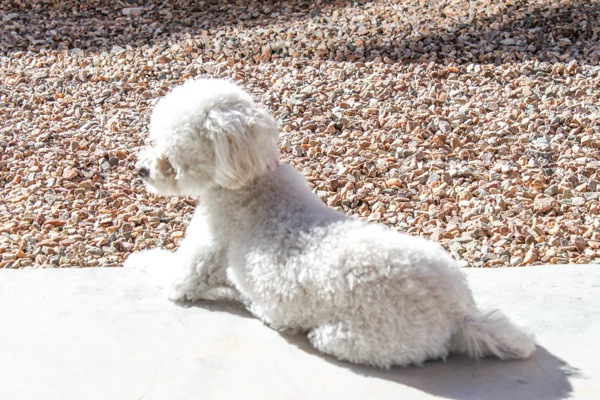 I think the amazing thing about blogging is that there are so many types and options out there, anyone will be able to find a topic or blogger they enjoy and relate to. Make your blog reflect YOU and keep true to yourself. Whenever other bloggers email me for tips, that's the first thing I'll say. Don't write like you're trying to make a living off your blog or put too much pressure on yourself: write what you love and the audience will come. Even if you're like me and the first people to really read your blog are your mom, nana, husband and VeggieGirl (thank you, Liz for being awesome from the very beginning ) 😉
On the same note, write a blog that you would love to read. I especially love reading blogs with little bits of the blogger's life or personality thrown in- otherwise, it's the same thing as reading a generic cookbook (DIY book, Fashion book, whatever). Do you.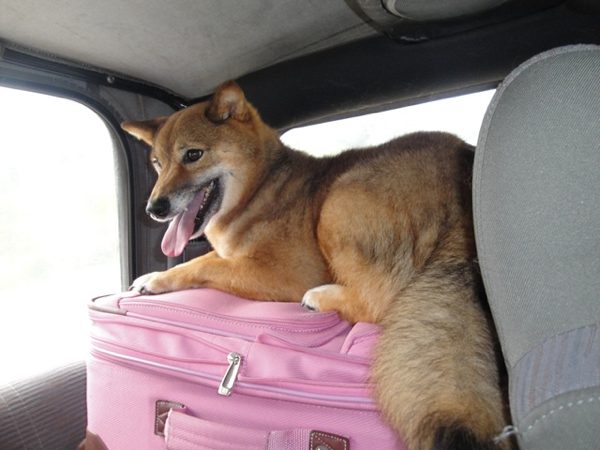 -It's ok to change. So many of my favorite bloggers have changed over the years that I've read them. Even if it took a while for me to get used to as a reader, I've usually enjoyed their blogs even more afterwards, since they were staying true to themselves and adapting their blog to go along with life changes. Two of the blogs that come to mind are Eat, Live, Run and How Sweet It Is, which both evolved from their original styles/format. And, just when I didn't think it would be possible to love these girls even more, it happened. The other blogs that changed and I didn't really love it? I stopped reading them. NBD. The blogs I read change on a regular basis according to what's going on in my life, even though there's the core group I read pretty much every day.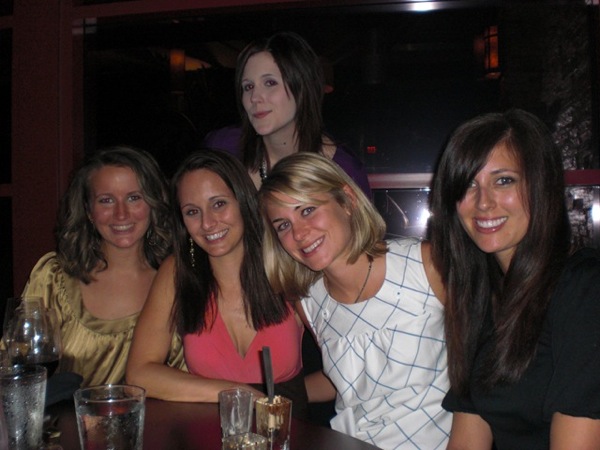 (Meghann's pic from the first blog dinner I ever went to)
-Photography matters. This is one I fought for a loooong time. I thought my grainy point-and-shoot pics were just fine -the Pilot would ALWAYS say to me "they look blurry" but they looked clear to me.. my eyesight is also a little iffy so there ya go. I realized that the blogs I enjoyed reading the most were ones with vibrant, luscious photos. I bought a DSLR, am still really learning how to use it two years later, but I recognize the fact that photography does matter. It will never be a true passion of mine, but as a huge component of my blog (along with techie know-how) it's something that I'm at least attempting to improve.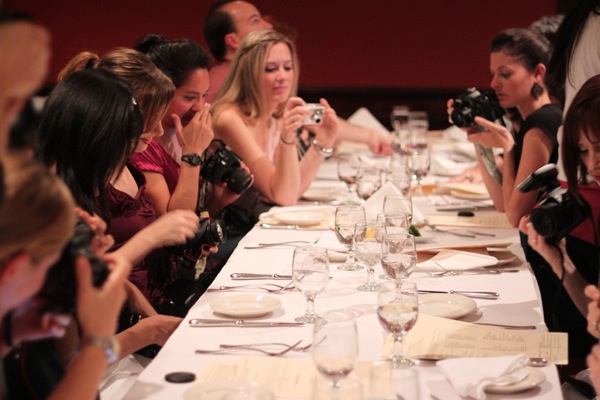 -Some people hate their picture being on a blog. This is on the same note as taking good photos, but over time I've realized that some people really, really don't want their photos on a blog. I'm always been sneaky about taking pics at events, and have always asked before posting photos of other people, but I really toned down the friend pictures. I don't tell a lot of my newer friends about the blog, and the good friends that I've known for years obviously know about it, but when I'm enjoying time with them, I don't usually take photos. My family usually doesn't mind the occasional appearance (it helps that my bro and Meg have blogs), but this is why I've learned to post more photos of things instead of people.
-Take the good with the bad. When you put yourself out there for others to see/read, expect criticism and take it with a grain of sea salt. Some of the things people will say are easy to brush off your shoulders, but every now and again, you'll get a zinger that you'll feel in your soul (at least I do). I try to have compassion for the person writing the comment. Usually there's something else going on in their life which is causing them to share their negativity so generously, and sometimes, there is true constructive criticism that I take to heart.
Over time, I've realized something pretty important when it comes to the negative stuff:
No matter what you do, someone out there will have a problem with it.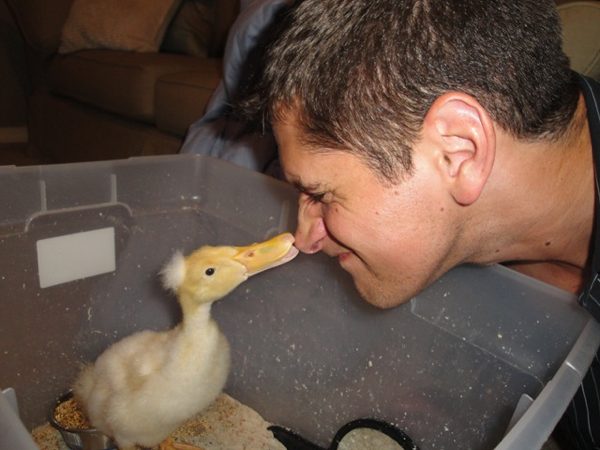 For a long time, I tried to write my blog so everyone would be happy. Each sentence was so carefully and delicately constructed as to not step on any toes, but then I realized that it was exhausting, and still, no matter what I did, pleasing everyone was an unattainable goal. So the thing is: make yourself happy with what you write and stand by that. Write to the people that get you and understand you, not the ones who are looking to pull you apart.
-Quality over quantity. I've written some boring/crappy/lame posts since the Fitnessista's inception, mostly because I was killing time in Valdosta. I realized later that I wasn't proud of those posts and would rather focus on topics/quality instead of quantity.
-Blog friends are amazing. When I first started the blog, I had no idea that an entire world existed out there of people who enjoy the same things I do. Other people like quinoa! Other people think pictures of cats doing yoga are funny! Other people get stoked about quick workouts and healthy recipes! It blew my mind. I also had no idea that through writing the blog I'd have the chance to meet and connect with so many incredible people.
This post ended up being way longer than I anticipated… guess it's just one of those "spill my heart out" kinda mornings 😉
Thank you, as always, for hanging out with me over here <3
Hope you have a happy Wednesday!
xoxo
Gina
What have you learned from blogging? What have you learned from reading blogs??