This Monday and Tuesday, I took a mini vacation up to Phoenix with my best friend Lindy. We drove the two hours North West and spent the weekend thrifting, eating, and spending time with my sister and Vies.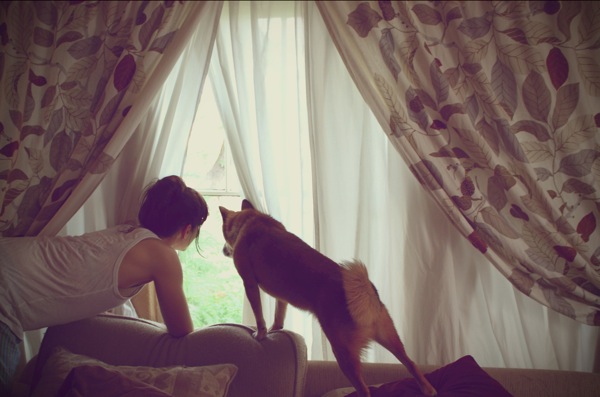 We weren't having much luck thrifting, so we made our way to an antique mall. Things get much pricier when they are labeled as "antique", but sometimes it's worth a splurge. Especially when beautiful dresses are involved…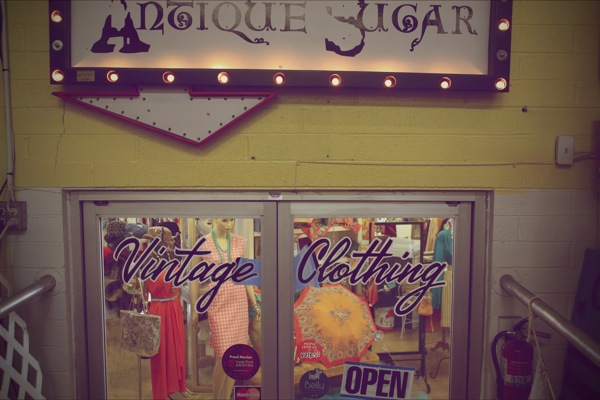 My best friend picked a lovely yellow dress, and wearing it she looked JUST like Betty Draper J I went with this lovely purple and white striped number.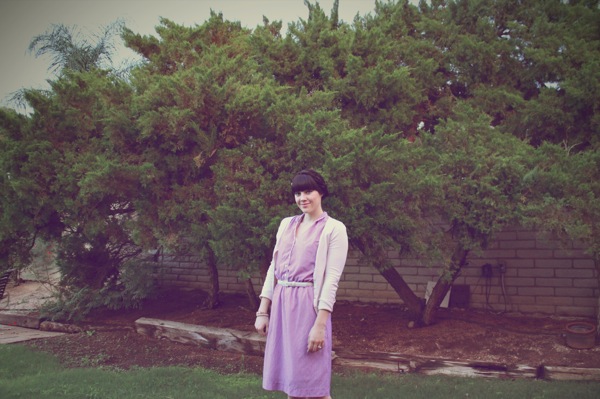 I decided to throw it on for a coffee date with Kyle last night. I paired it with an H&M cardigan, Urban Outfitter's wedges, Forever 21 bracelets, and milkmaid braids.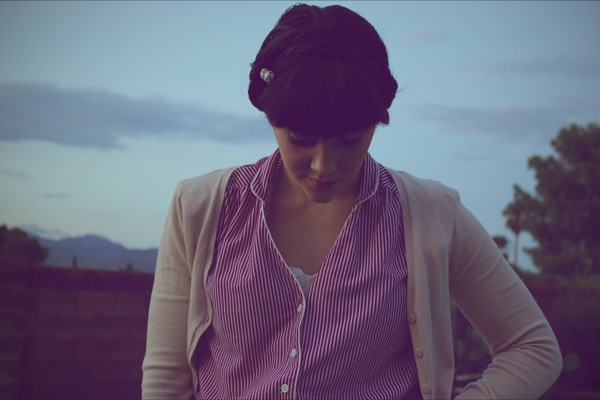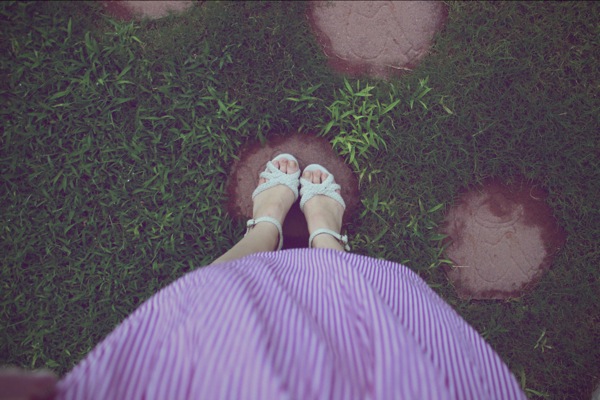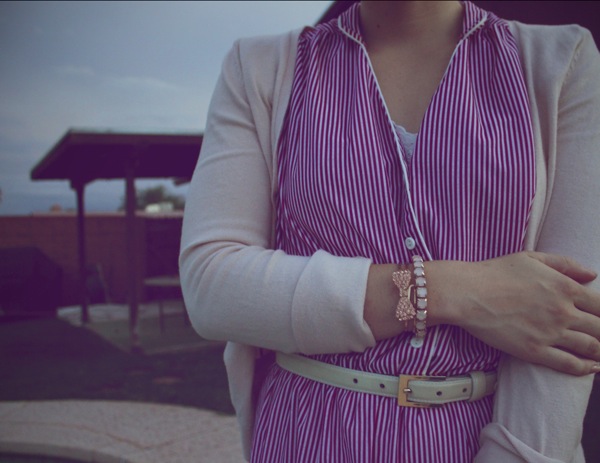 My favorite thing about wearing vintage is the fit. I'm not a fan of short hemlines, so vintage works for me wonderfully. It made a comfortable date night outfit! It was definitely my favorite find of the weekend.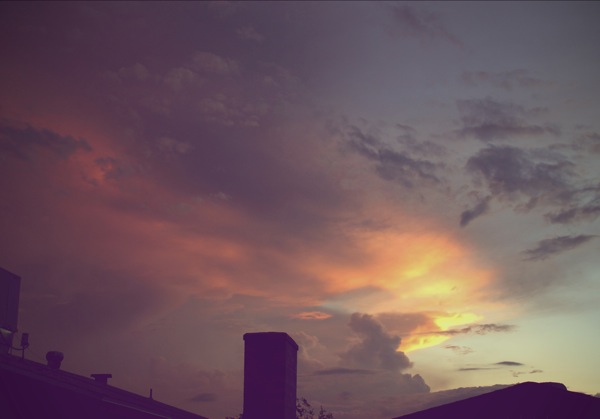 I loved spending time with my girls, and finding a vintage treasure was just an added bonus 🙂
Would you ever wear vintage?
Xo-Meg