Friday, it's good to see ya.
It's been a crazy couple of weeks! We're wrapping up 2 weeks of night flying with the Pilot, which was after him being gone for 2 weeks, so I'm excited to hang out with him again on a regular basis. This week, he's come home in the middle of the night and slept most of the day, so I've missed my friend, and I worry sick about him when he flies at night. I guess it's just something you never get used to. The only thing I can do is be thankful that he's here, even though I don't remember saying a groggy "good night" to him when he comes to bed.
It was also dance week, so lots of things going on at work, including last night's recital. (My friend I were talking about how it's funny to say recital after having our last one maybe 10 years ago.) The guests did an incredible job performing the dances they learned this week, and per usual, the instructors got suckered into doing a couple of dances. <–I joke, but we all love it.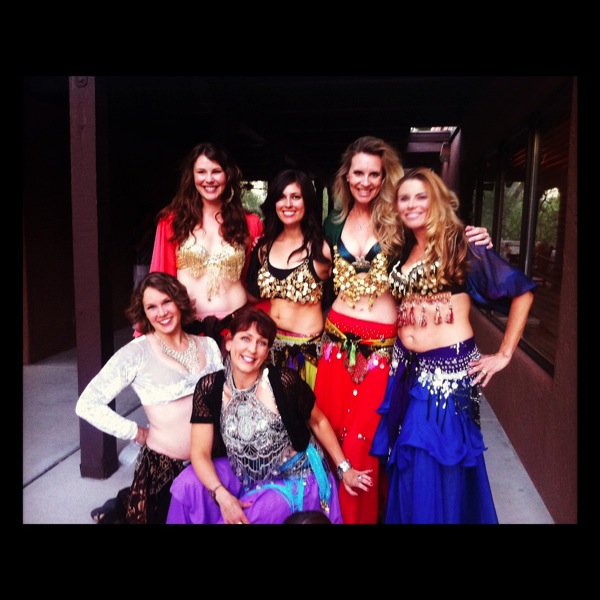 We did the same bellydance we did last time, with a special interlude featuring Amber, who is an amaaaaaaazing bellydancer
 and a hip hop dance. 
As always, it was a blast- I'm lucky to have met my work friends through teaching. They inspire me and crack me up everyday.
Eats were pretty random, since I packed as much as I could to take to work including this breakfast cookie cereal and salad: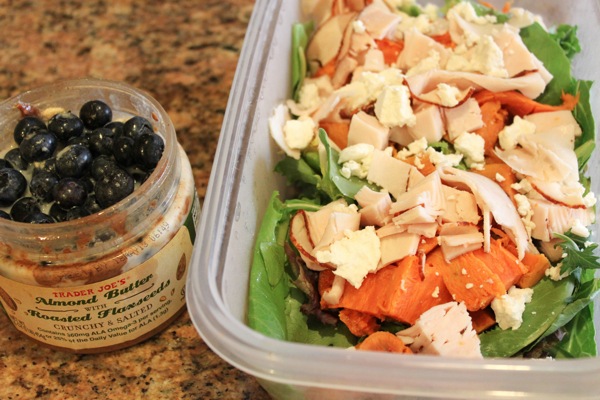 tamale and eggs,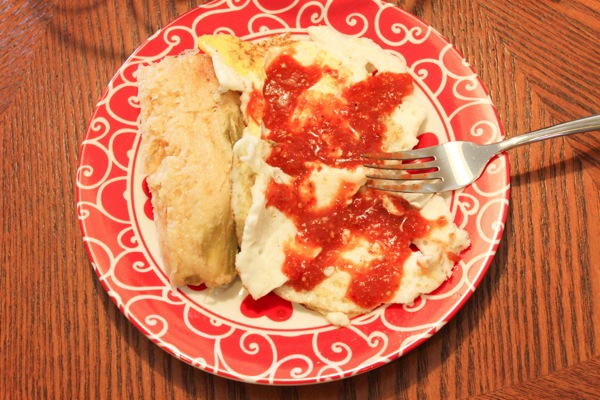 and we were also greeted by a beautiful cornucopia of goodies, courtesy of a family that lives on property.
Chocolate-covered raisins and almonds (I had about 1400), clementines (my fave!), strawberries, peaches, cookies, snack stix, peanut butter pretzels, etc…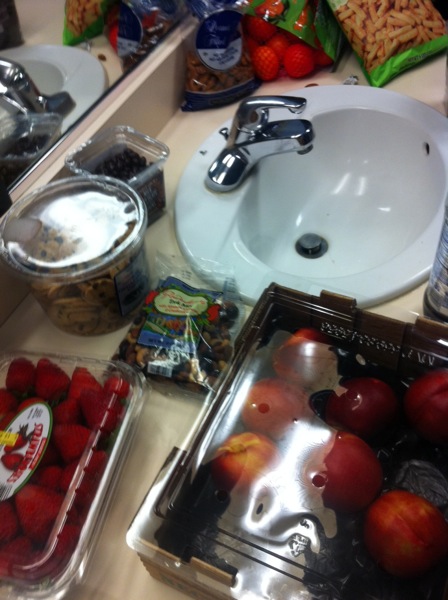 This morning, the Pilot is home so we're going to enjoy brunch together. Hope you have a happy Friday!
xoxo
Gina
Something to talk about: Are you comfortable showing your midriff or notsomuch? I've never been a huge fan of it, and will usually put my swim coverup on the second I'm out of the water. I recently got a press email for a bare 5k, and hats off to those who have done something similar! I think it would be liberating, but it would take a lot of courage to do it. 
Something to do: If you missed yesterdays workout, you could always make it a Tabata Friday… 😉