Random goals + TABATA THURSDAY!
All I have for ya from yesterday are pictures of my dessert: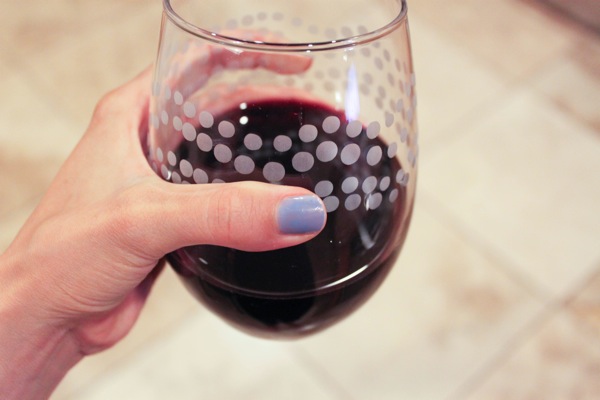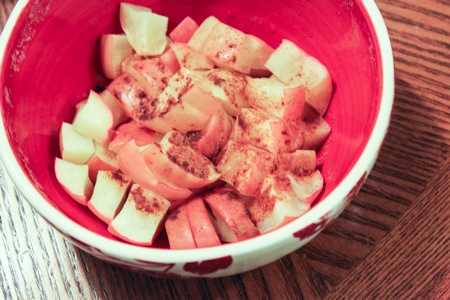 (red wine and a "baked" apple with cinnamon- a little butter, cinnamon, chopped apple, microwaved for 2 minutes)
and our Bollywood costume: a gorgeous printed skirt, jingle belt and an anklet. I got to teach Zumba, assist Hip Hop and assist Bollywood- it was a very good day.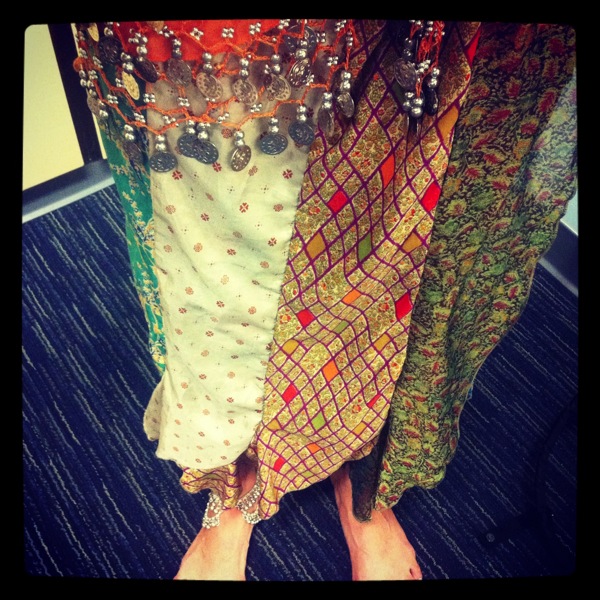 After work, though, my brain was like "step together, shake, hip roll, pop" + "bottle, dinner, bath, rock, bed" = no nighttime post, but I spent some time editing this week's Tabata video. I switched the format up a little, so I'd love to hear your thoughts/feedback!
I had an hour in the weight room and lots of time to think, which brought me to goals that I have in the back of my mind. I've written a little about this before, but my entire life, I've just done a lot of things without really focusing on one, so I ended up being being kinda good at many things but not a pro at anything. I took piano lessons, Irish step, singing, art, orchestra, band, theatre, jazz, tap, ballet, hip hop… was I good? Sure, and there were some things that were better than others (I did well in choir, but couldn't even make a sound in band with my flute so I just did the fingers and faked it for an entire year). I'm thankful for the experiences I've had, the friends I've met (and the sick amount of costumes Liv will be able to use for dress-up), but I've noticed that I'm the same way with my current goals: a little all over the place.
There are many ideas and things I'd love to do and they're all so very different.
Some on the list:
-Open a fitness studio (a specific type but I don't want anyone in Tucson to steal my idea, haha)
-Finish my MBA
-Become a midwife or doula 
-Write for a magazine
-Get my yoga teacher certification. Not to teach yoga, but just something to do for myself because I know I'd really enjoy it.
I've been thinking a lot about my next step and what I want to go after next. All in all, I really just want to be a good wife, mom, and friend. There's not much I can control with our unstable lifestyle -we could pick up and move at a moment's notice, and Tom will most likely deploy again. A lot of it will depend on where we're stationed and what happens with the Pilot's career. It definitely keeps me on my toes- it's all an exciting adventure.
Do you have any random dreams, especially if time, money and location weren't an issue? Anyone else like me: a little all over the place? I like to think it keeps me well-rounded.. at least that's what I tell myself 😉
Hope you have a wonderful day and I'll see ya later on the fashion page.
xoxo
Gina
Something to do: Tabata Thursday! We all have 4 minutes to spare. I tried something a little different his week and added the moves in at the beginning, so if you don't have time to watch the video and do it along with me, you can quickly jot it down.
Traditional Tabata format: 20 seconds hard, 10 seconds easy, 8 rounds = 4 minutes (be sure to warm up before attempting a Tabata workout).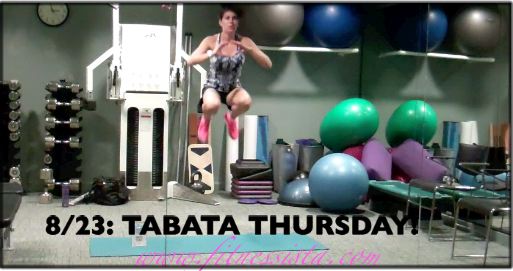 As always, check with a doc before making any fitness changes. Honor your body and your injuries. For more info on Tabata training, check out this post. 
These moves are high-intensity (and usually high-impact) because the purpose of Tabata is to spike your heart rate up extremely fast. If we did strength training for the rounds, it would certainly count as Tabata-style intervals (because of the timing) but would not classify as a Tabata workout because your heart rate would not get high enough to reap the benefits. The benefit of the types of movements I choose is that they will help build strength and power in addition to the fat-blasting properties of Tabata training. If you need to modify, please do!
Feel free to repeat the video up to 2 more times with adequate rest in between. For even more excitement, mix it up with some of the previous Tabata Thursday videos.
Remember that your heart is a muscle- just like your biceps, triceps, legs, everything else, it needs rest, too. Avoid high intensity interval training on consecutive days and incorporate stretching and flexibility training in your routine.
Enjoy!