A trend I do not see disappearing any time soon are cap toe flats, a very chic take on a ballet flat. They definitely add that little pop of fancy you might want for a date night or an important interview. I haven't found any for a decent price, so I went ahead and transformed a pair of plain Target flats into a leather + gold combo.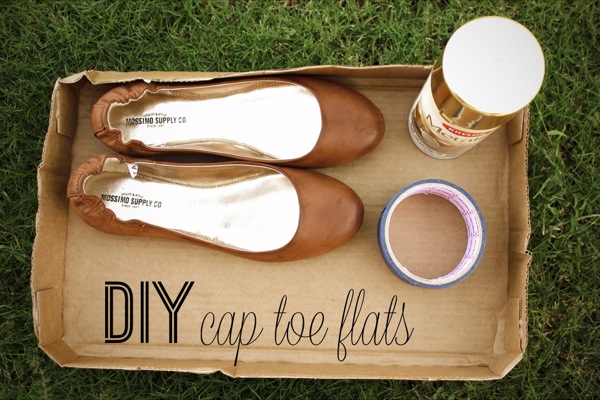 You'll need:
-Plain Flats
-Blue Painter's Tape
-Spray Paint (any color)
-A Pen and A Ruler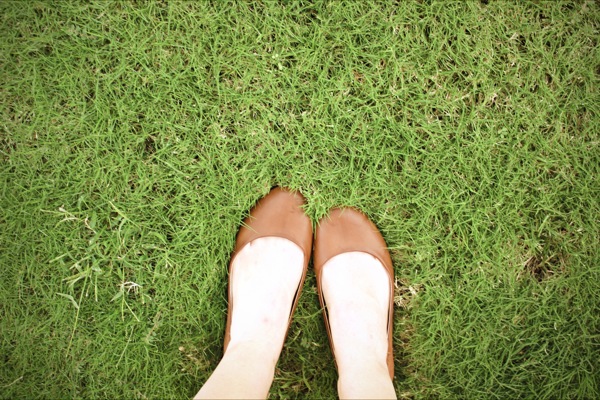 First, you'll want to measure how much of the toe you'd like to spray paint. I went with 1", next time I'll probably do 1 ½".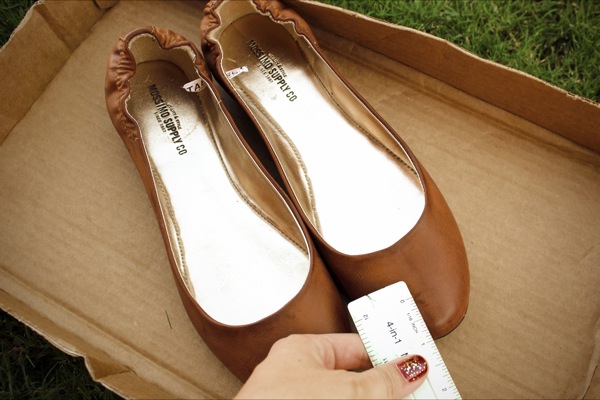 Make a mark at the spot you'll be taping off, so you ensure the paint will be even.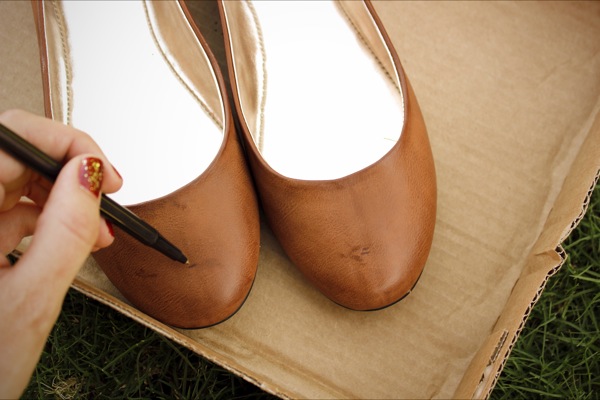 Tape off the area with the painter's tape. Spray the caps! I did a couple of coats, waiting for the previous coat to dry before doing the next.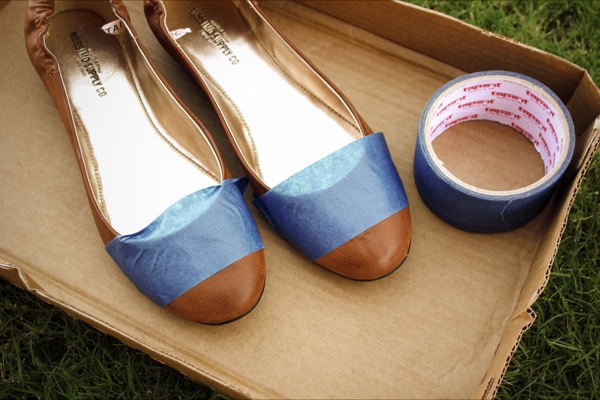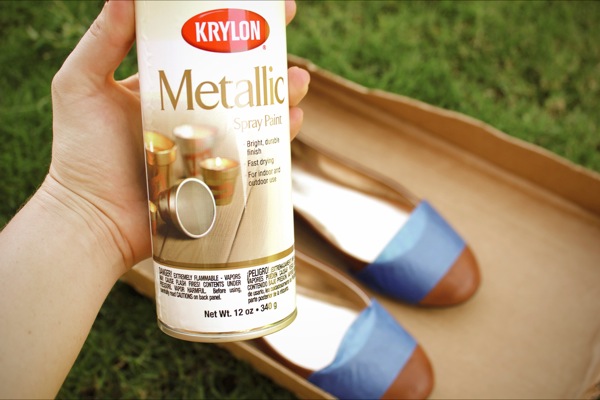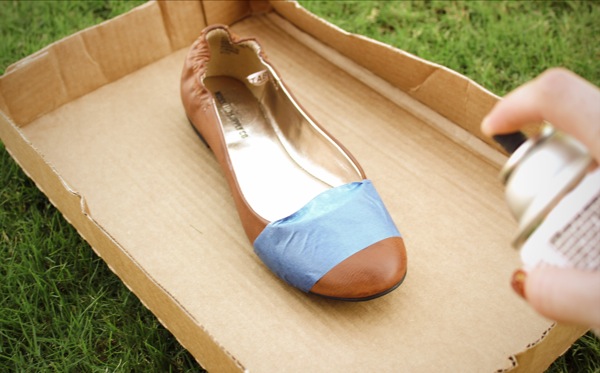 Wait until the paint is fully dry, then peel it off revealing your lovely new caps!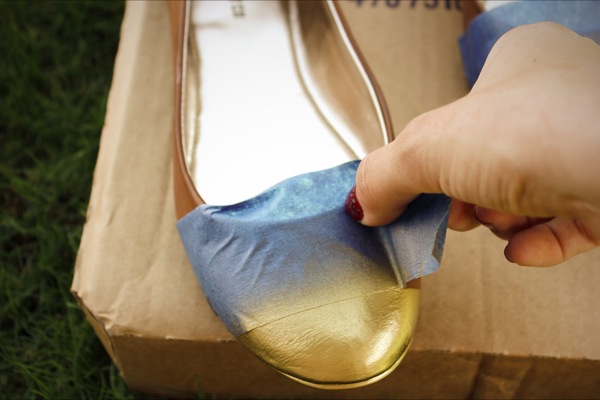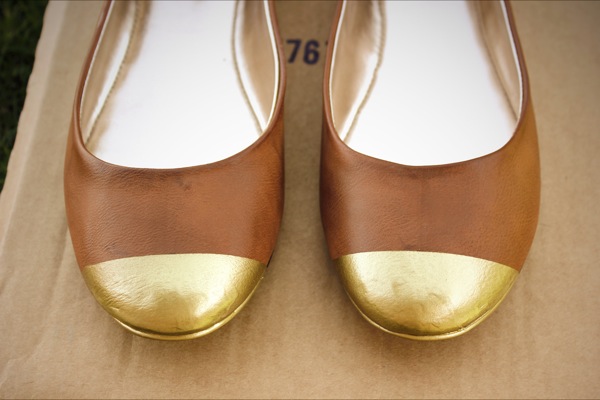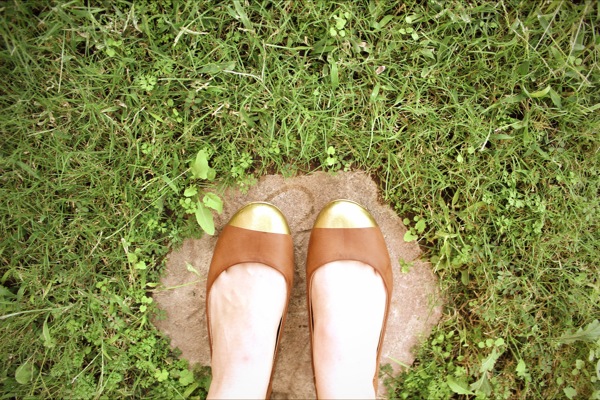 Would you take the time to make your own cap-toes or splurge on a pre-made pair?
Xo-Meg