Hi friends- hope you're all having a wonderful week so far. Thank you so much for your awesome feedback on the candy corn popcorn! It's evilly delicious. Now, let's just take things *a little* towards the opposite end of the spectrum; like this box of organic produce I ordered from Sunizona Farms.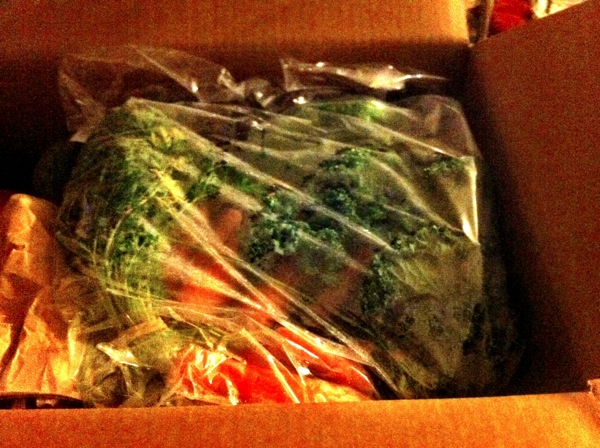 While the Pilot and I were enjoying a date night at Acacia, I noticed a little stack of cards on the hostess stand. The words "certified organic" along with the illustration of carrots were like a beacon in the night- just what I have been looking for since we moved to Tucson! It's funny because usually when we move to a new place, I'll think to myself "awww, I miss having access to [insert whatever I'm missing or craving at that time]." This can range from Hobby Lobby in Valdosta (we're FINALLY getting one in Tucson! Be still my 50%-off-loving-heart), the yoga studios in Orlando, or the farm where we'd get our eggs. It's really a matter of finding the local version of whatever I'm missing, even though it takes some time. I was so excited to see that we could order a box from Sunizona to be picked up from one of the local restaurants (they supply produce for Zona 78 and Acacia).
I eagerly went online and chose a custom box, which was ready for pickup the next day. 
In our box:
-2 lbs gala apples
-pears
-a HUGE beefsteak tomato
-2 squash
-1 zucchini
-curly kale
-romaine
-carrots
-an acorn squash
All certified organic and veganically grown, for $22- much less than I would have spent at the grocery store for the same items. I'm pretty thrilled to be able to do this every week, and bonus, it cuts way down on our grocery shopping time. It was so weird to go to Trader Joe's for meat, milk, berries, avocados, bananas and eggs. That was it.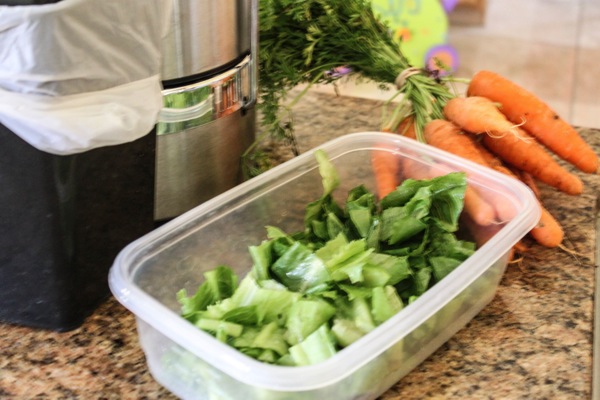 In the meantime, Liv, the Pilot and I have been enjoying the bountiful fruit and veggies. As delicious and fresh as everything has been, I've been especially happy with the greens. I may be spoiled from the bagged stuff from now on.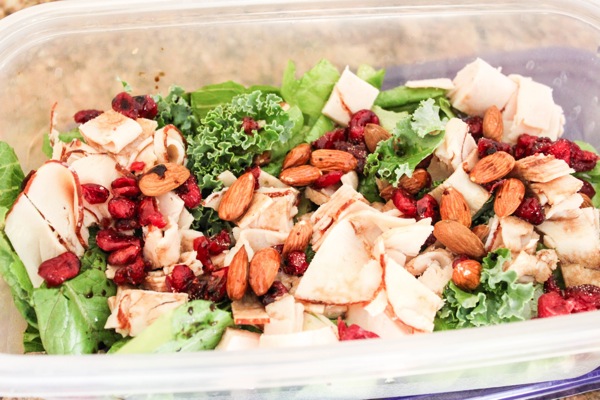 I've also juiced a little bit (shared a little apple, kale and carrot juice with Liv and she went crazy for it),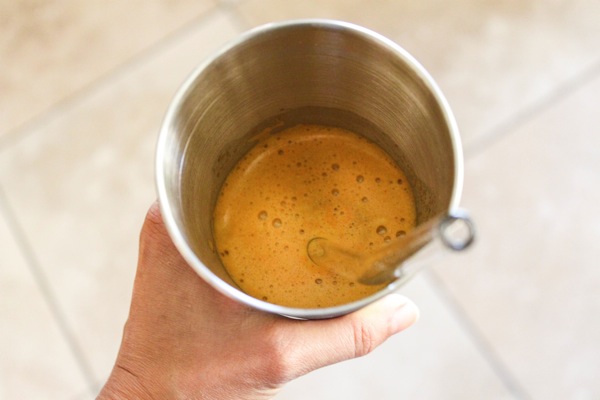 and also had a successful reunion with the feared acorn squash.
The secret? Cook it in the slow cooker.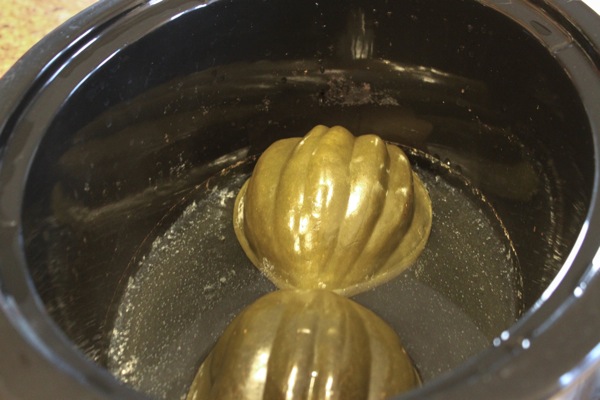 All I did was cut it in half, scoop the seeds and ick out, and then put it face down (skin side up) in the slow cooker with a few inches of water. Cooked on low while I went to work for the afternoon (6 hours) and it was perfect when I got home.
I topped it with homemade or a la jar marinana,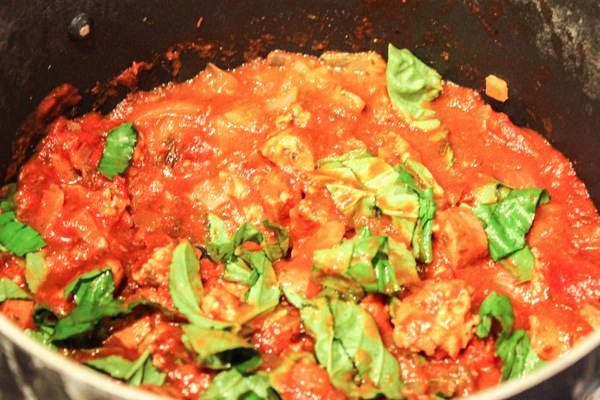 with chicken sausage, fresh basil and goat cheese.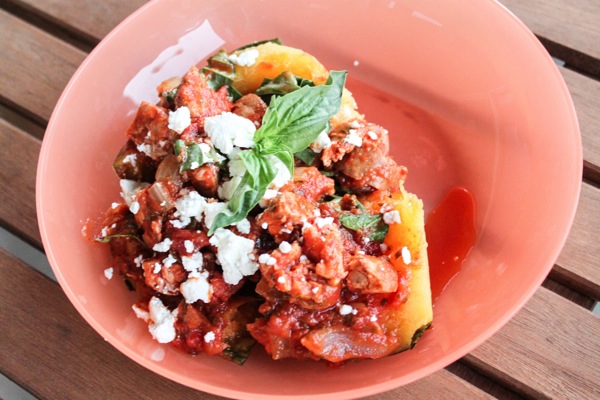 Perfection.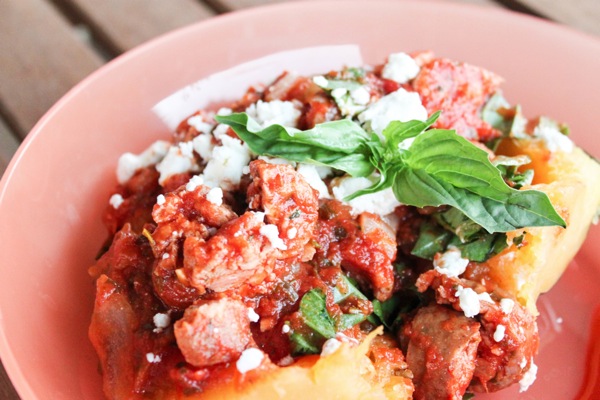 Does anyone belong to a CSA or similar organization? Sunizona also has a farm day each month when subscribers can visit the farm and enjoy a vegan meal- I'm looking forward to a trip out there with the family. If you could get rid of one errand or chore forever, what would you choose? I haaaaate the laundry, but I've been following this cleaning chart and doing a load each day- makes it much more manageable.
Hope you have a lovely night and I'll see ya in the morning.
xoxo
Gina
New on the Family page: 9 month post-delivery body
New Fashion DIY post: Cap toe flats