I wanted to thank everyone for their input in the comment section of the Self-Tanner post! I'm looking forward to trying out some of the recommendations 🙂
In other news, my best friend and I tested out an extremely easy DIY the other day! The cost of this fun little project was under $4 and I was pretty happy with the result.
What you'll need: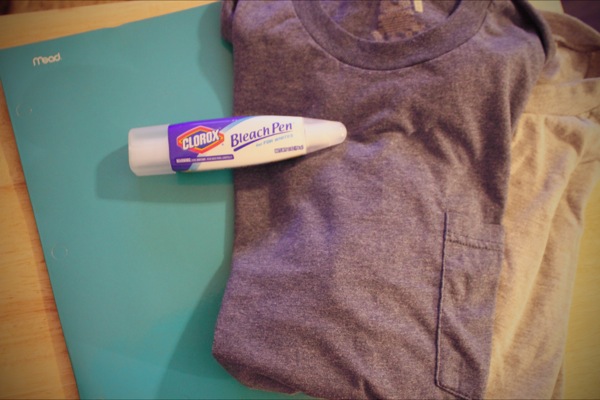 Bleach Pen – Old T-shirt – Cardboard/Folder so the bleach doesn't bleed through.
Choose an old, plain t-shirt and insert the cardboard underneath where you'll be writing/drawing. I wanted to do a pocket print on one tee and an anchor on the other. Don't forget to shake the pen before you start drawing.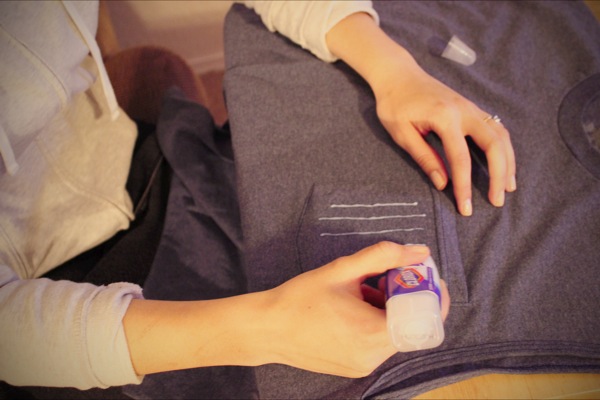 One thing I learned from the pocket print is that the bleach lines will be thicker than the actual lines you draw. I ended up with a pretty jumbled bleach spot on the pocket tee…oops!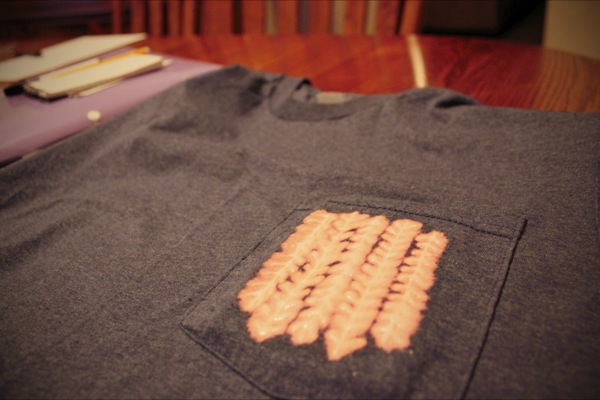 The beauty of this DIY is that you are recycling old tees anyway, so if you mess up you just end up with a new workout top!
My second design was the anchor, which I free handed from a picture I found online.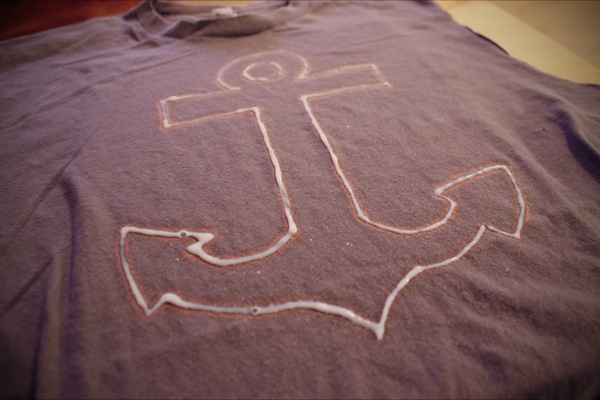 After you draw the design, let it dry fully. After the bleach was completely dry, I washed mine by itself in cold water and hung to dry.
The final result: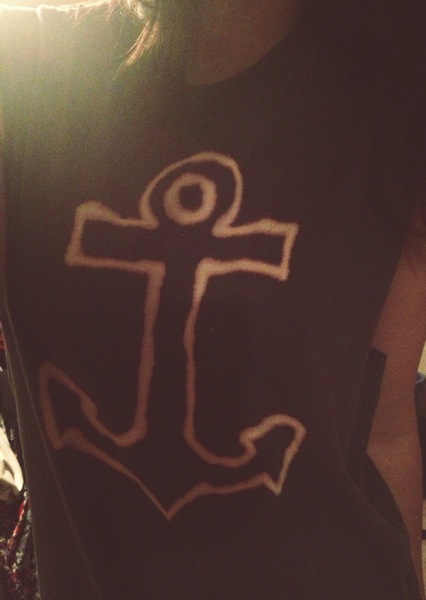 Not too bad! It certainly didn't take me very long and it was a fun activity to do with my bestie. I will be designing an adorable tiny tee shirt for a certain precious little niece of mine J
You can draw on yoga bags, hats, onesies, the possibilities are pretty endless. If you have a chance to give this DIY a try, let me know! I'd love to see how they turn out.
Happy Crafting!
Xo-Meg