I was in the mood for something a little different when I made quinoa muffins for the week. I LOVE this sweeter version, but was feeling like something a little more savory.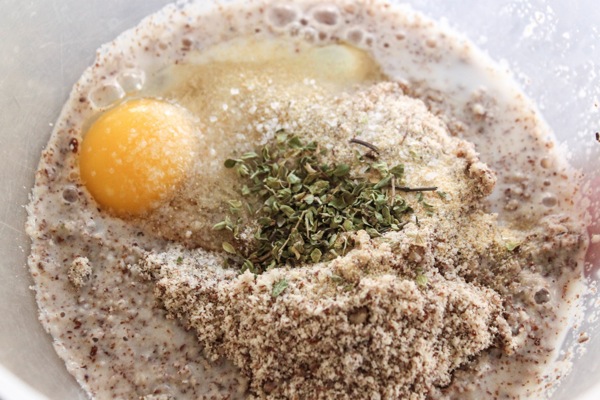 Taste-wise, they were everything I wished for them to be: a mild nutty flavor from the quinoa, robust sundried tomatoes, creamy goat cheese and bright, fresh spinach.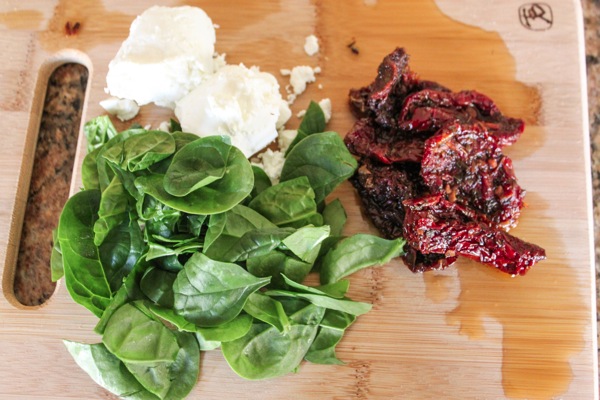 The only problem?
They came out a little crumbly.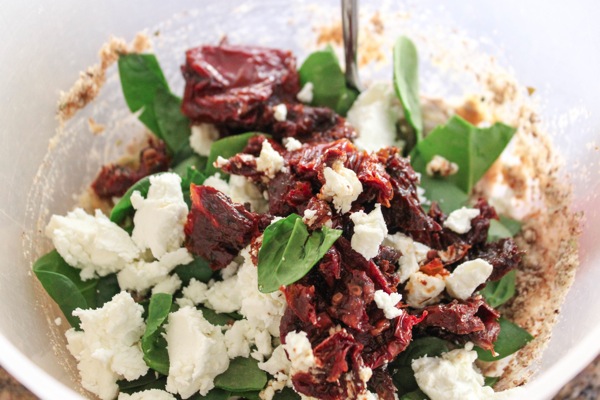 When I was popping my "taster" out of the muffin pan, I said to the Pilot, "Ahh, man. They're kinda crumbly."
He came into the kitchen to see what I was up to and said:
"Well, you have to crumble a few… whatever you call those… to make a few whatever you call those."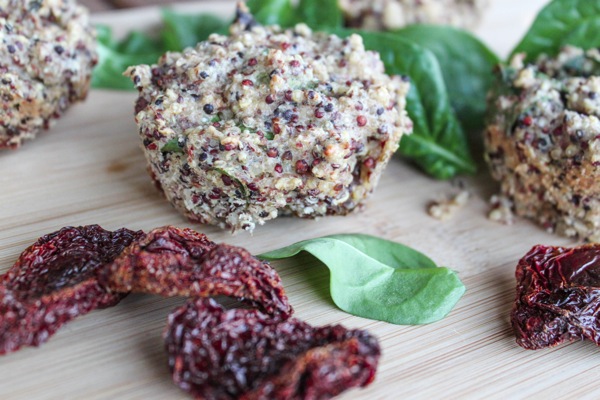 True words, indeed.
They do a better job of holding their shape if you make sure to let them cool completely before removing them from the pan. This is the hardest part, but it's worth it to have more muffin-esque treats to freeze or store in the fridge.
I'm still going to post the recipe because it's pretty dang delicious, but if you have any ideas on how to make them less crumbly, please let me know!
In the meantime, you can always fork it 🙂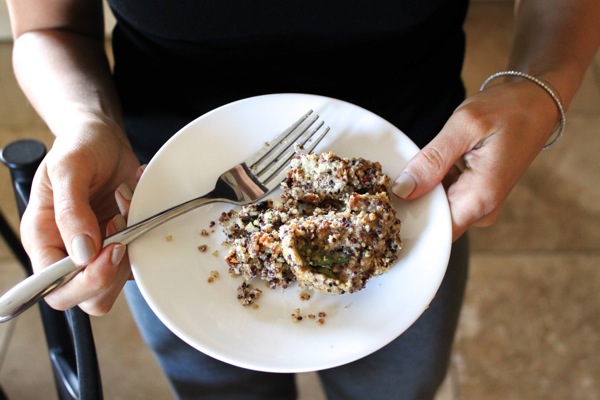 Savory Quinoa Muffins
Gluten-free, flourless
Makes 8 large muffins
1 C quinoa, rinsed and boiled in 1 1/4 C water for 12 minutes- you want the quinoa to be almost cooked, but not super soft and mushy
1 1/4 C almond meal
1 egg (or flax egg)
1/2 C milk of choice (I used almond)
1/2 t sea salt
1/2 t oregano
1/4 t garlic powder
2.5 oz creamy goat cheese
3/4 C spinach, chopped
7 sundried tomatoes, chopped (I prefer the jarred ones in olive oil, but if you're using regular sundried tomatoes, soak them in water for 30 minutes or so before chopping)
1. Preheat the oven to 350 and spray a muffin pan with nonstick spray or olive oil.
2. Mix all of the ingredients in a large bowl.
3. Scoop the mixture into 8 muffins tins (all the way to the top, since this batter will not be rising).
4. Bake for 25 minutes at 350.
5. Let cool completely before enjoying… if you have the patience. Like all muffins, these are especially delicious warm with a drizzle of olive oil or smear or butter.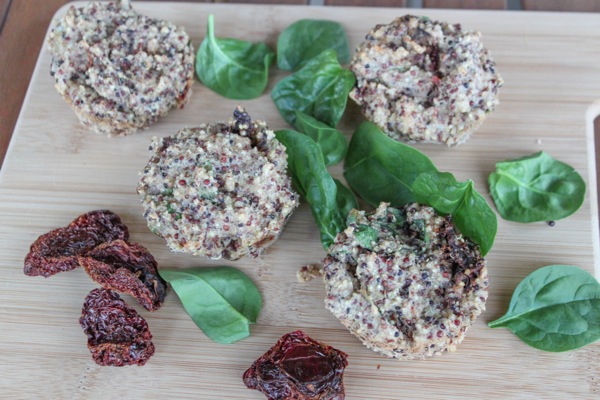 Hope you enjoy!!
xoxo