I'm back with another DIY! This is one of my favorites because it requires very few materials and its purpose is multifunctional. With yarn, scissors, and a small piece of cardboard, you can adorn your home, gifts, and even yourself with these adorable yarn puffs!
Materials: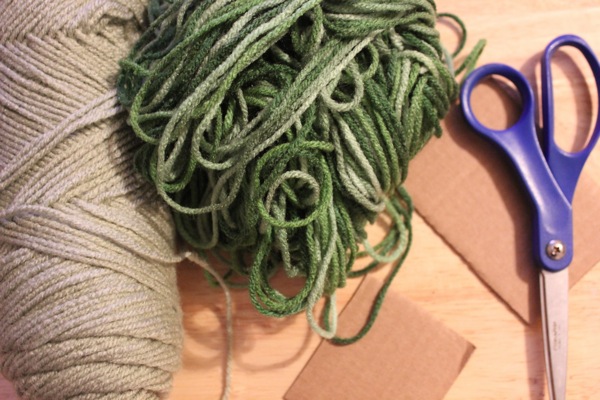 Tip: Your cardboard should the same length you'd like your puffs to be in diameter.
Begin by wrapping yarn around the cardboard loose enough so you can easily remove it after. I wrapped it around 50 times at first, but found that 100 times made for a puffier ball.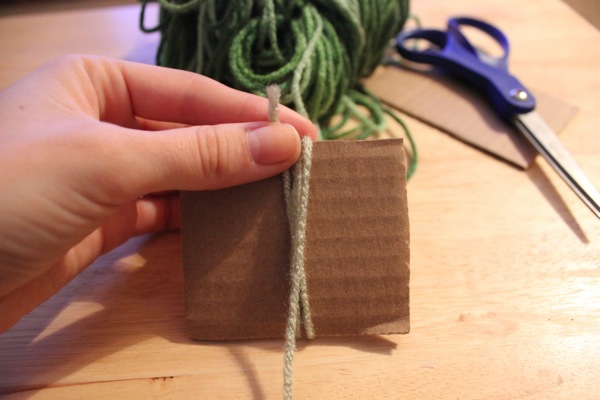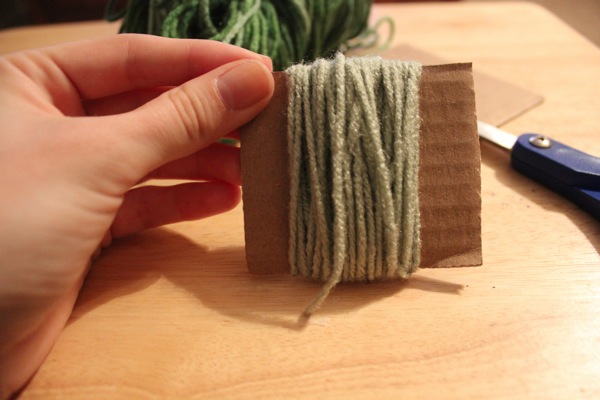 Remove the cardboard but be sure you maintain the yarn's shape! Tie another string of yarn around the middle, and double knot.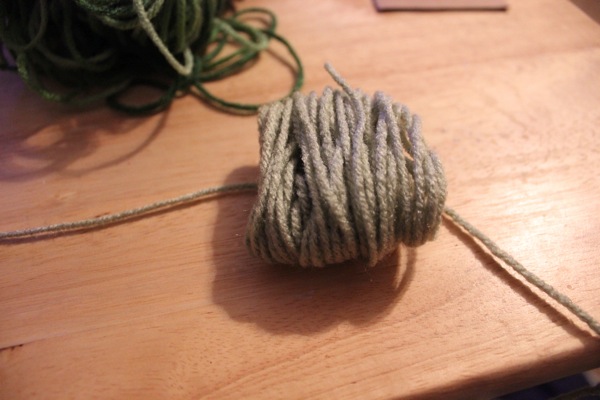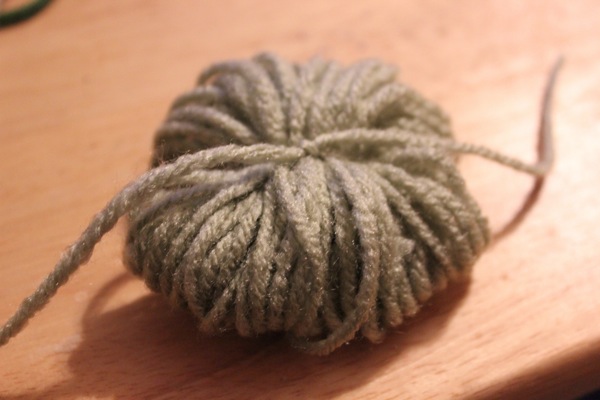 Cut the loops, and trim the puff to make it even all around.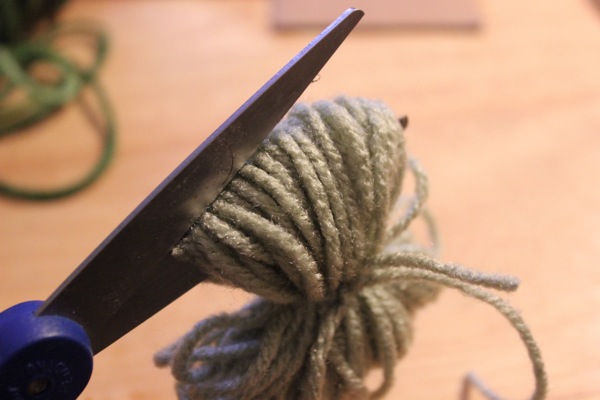 If you choose use the puffs to make garland, experiment with different colors to a make lively and festive combination! We have a lot of red in our Holiday decorations so I went with two hues of green I already had on hand.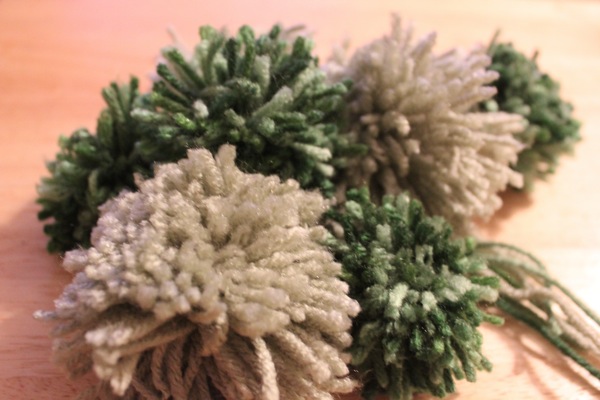 Using two longer strings from the puff, tie each puff to a long strand of ribbon or yarn. You have a sweet, simple garland that looks playful and unique. I used stocking hangers to adorn the mantel 🙂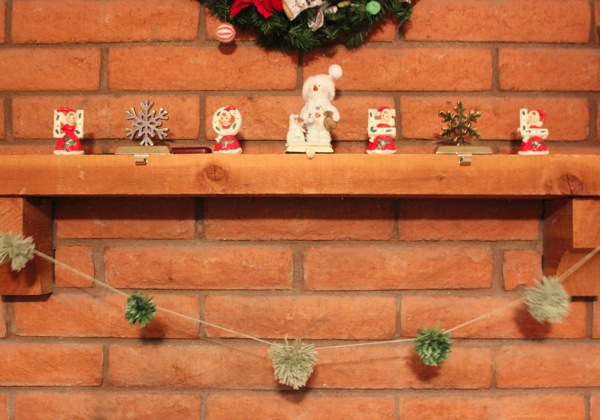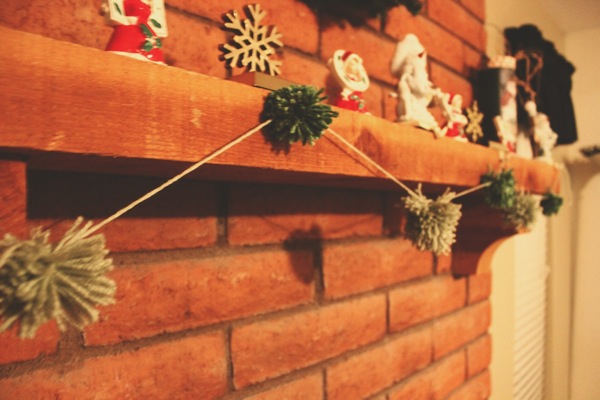 Hot glue a pin to it and you have an adorable holiday brooch! Or, use the puffs as substitute bows on gift-wrap. Wrap strands around your stairwell as décor. Maybe use strands as garland on your Christmas tree! The possibilities are endless 🙂
I plan to raid Michael's ASAP in search for gold yarn! I'm thinking a golden puffball would look adorable on a red cardigan this Christmas.
What's your favorite holiday DIY? I craft a lot more during the holidays and I love it! Send your faves my way so I can give them a try.
Xo-Meg
More DIYs from Meg: