I am SO excited to share my most recent DIY with you beautiful Fitnessista readers! The other day I was thrifting with two of my best friends, when I found this darling white dress. The only problem was the color. Me and the color white…we don't quite get along. I am the ultimate spiller and I end up wearing half of the food I eat. My friend Caitlyn suggested I dye the dress a safer, fun color.
Pre-dye: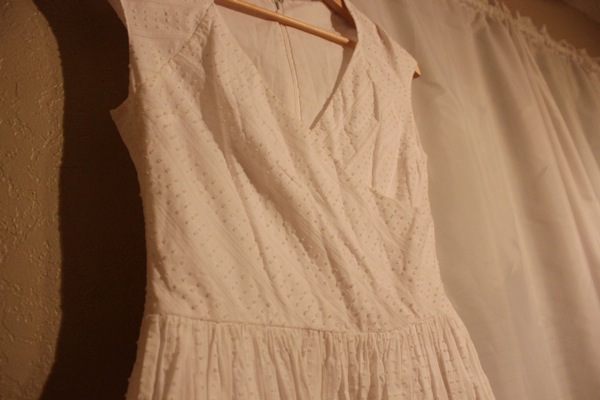 Off to Walmart the fiancé and I went! 1 bucket, 1 bottle of dye, and $10 later I began the process.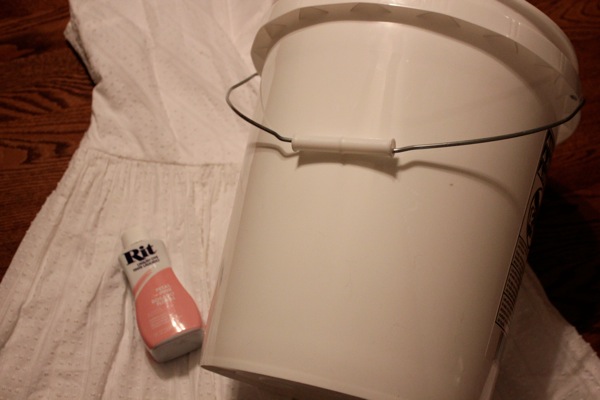 Following the dye bottle's directions: I filled the bucket with 3 gallons (or so) of water, and added half of the dye.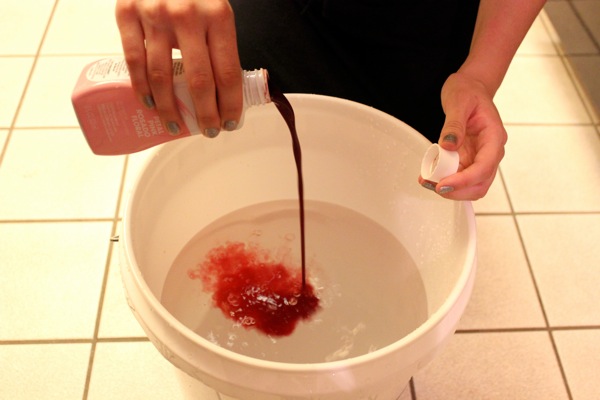 I soaked my dress in warm water so it was damp and dunked it in the bucket. Per the bottles suggestion, I gave the dress a stir here and there for about 45 minutes.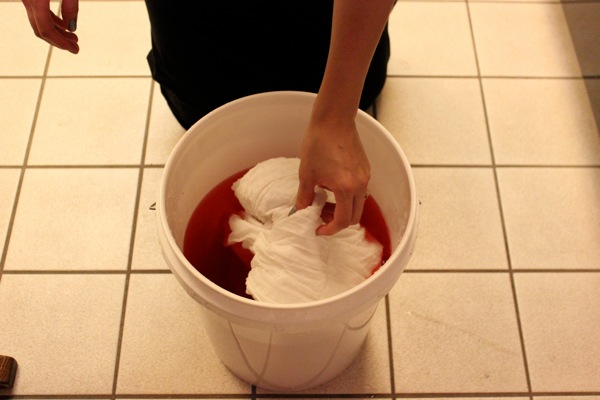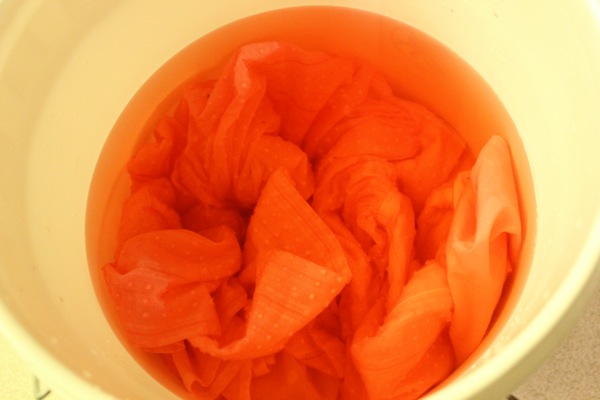 You'd think this process would be tedious, but the time flew by! I rinsed the dress under some warm water until it rang out fairly clear.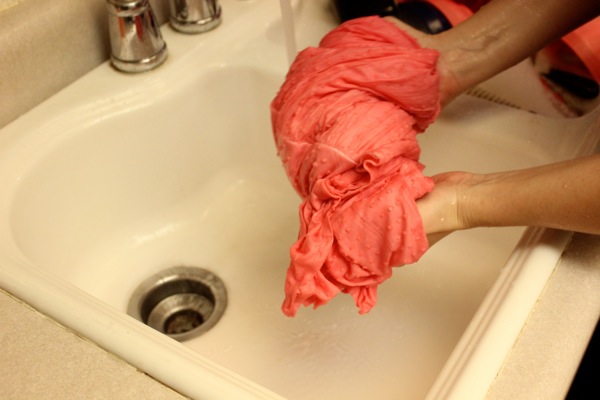 I tossed the dress into the washing machine with some detergent (by itself so it wouldn't bleed on other items) and hung it up to dry when the cycle was finished.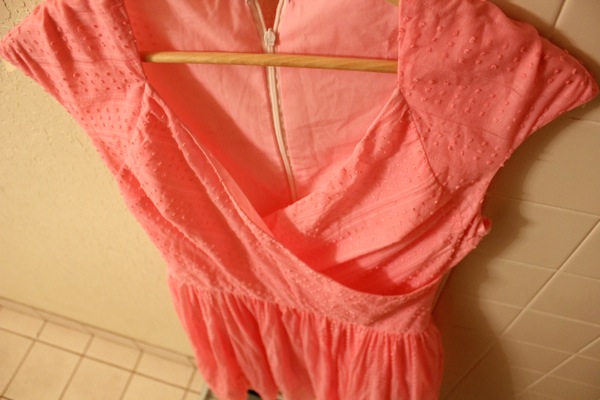 You'll have to pardon the drastic color difference! I shot my dye process in the evening, which makes for poor lighting, so when I photographed the dress during the day, the bubble gum pink really seemed much brighter. Needless to say…I'm in LOVE with my new dress!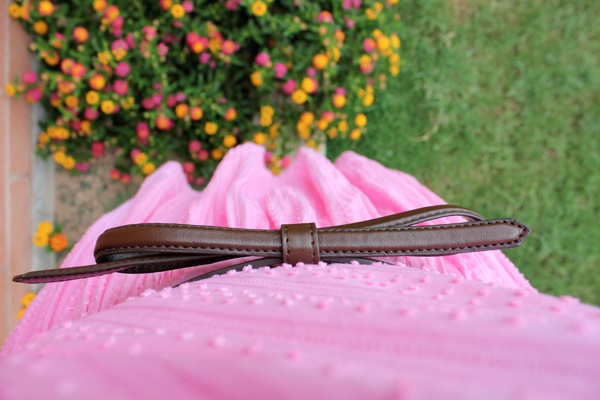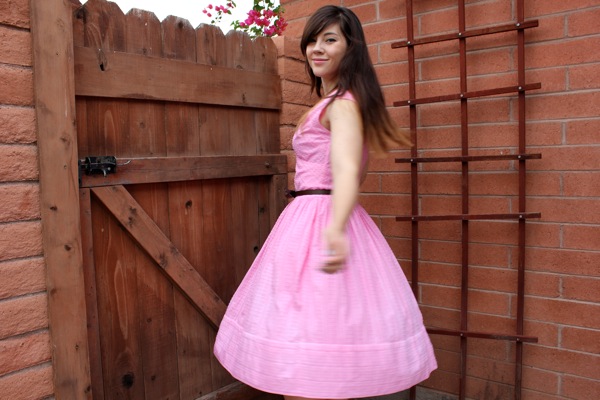 Xo- Meg