Spicy almond butter zucchini chips
A couple of weeks ago, I got my hair Keratin-ized. It had been over a year (!) and I was so excited to defrizzify my mane.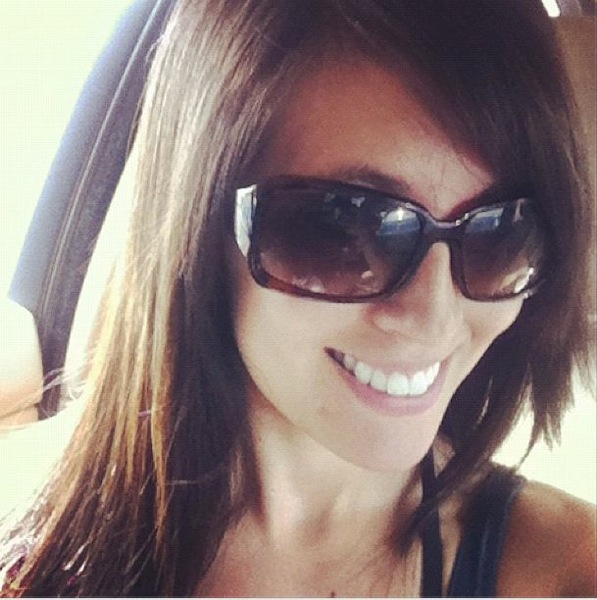 Madre hooked it up -you can read more about the type of treatment I get here– and I gave myself a kink by wearing a ponytail a couple of days after getting the Keratin done. (I figured since the processing time had passed that it wouldn't make a difference. Word to the wise: wash your hair first, then ponytail is ok.) Lately, I seem to forget things, little things. You'll be talking to me and mid-sentence, I'll stop whatever I was saying and then trail off…
Like when I told the Pilot I thought my plantar fasciitis was flaring up a couple of weeks ago.
"The bottom of my foot has been hurting again, so I think I'm going to go roll it on a tennis ball for a while"
"Why is your foot hurting?"
"You know.. the plantar.. fah huh huhhhh….."
Not something I'd usually forget.
Anyways, recipes seem to have a way to of sticking in my mind, no matter what else takes over and deletes the valuable information that used to be stored there. For example, my spicy almond butter sauce recipe. An easy one, but I'm pretty sure I'll never forget the golden combo, and most recently made some zucchini chips coated in the dressing. 
A mix of the usual suspects coated strips of zucchini, and dehydrated into the perfect portable snack.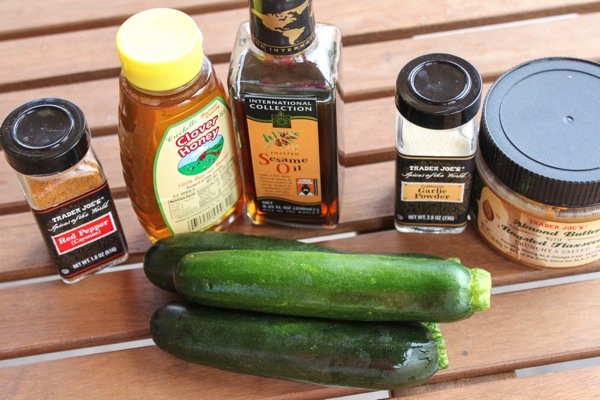 -3 medium zucchini
-2 T almond butter
-1/2 t honey
-1/2 t sesame oil
-1/4 t garlic powder
-1/8 t sea salt
-hefty pinch of cayenne
1. Shred the zucchini into "chips" by using a vegetable peeler.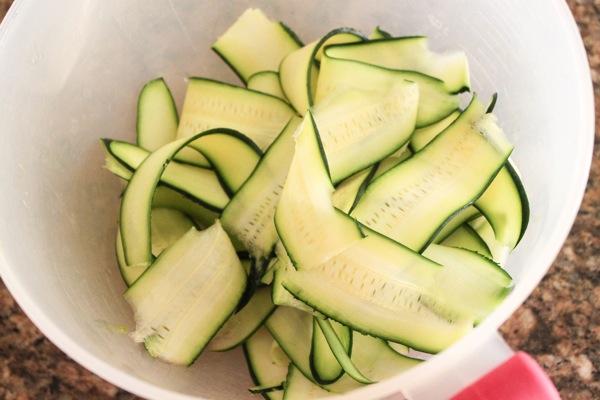 2. In a small bowl, combine the sauce ingredients and pour on top of the zucchini. Mix well to thoroughly coat.
3. Dehydrate on Teflexx sheets (or on a cooking sheet in the oven, lowest setting with the door ajar), overnight at 115*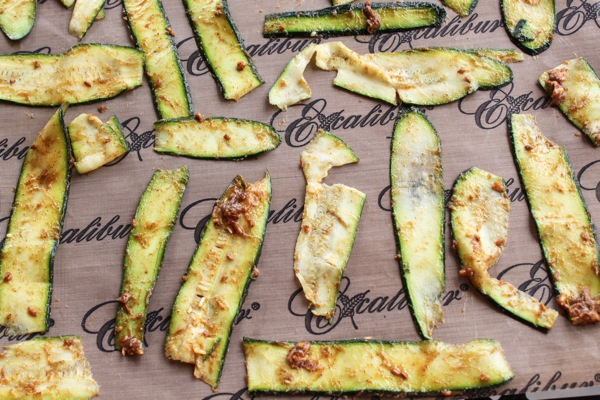 4. Mourn the loss of those that mysteriously disappeared during the cooking process… enjoy the rest 😉
(I'd post a picture of the finished product tomorrow, but I'm not sure how many will be left by then)
xoxo,
Gina
Something to talk about: What's a recipe you'll never forget? I don't usually follow recipes, but know ingredient combos by heart. Last hair treatment you received, or do you leave it untouched?