Products I Love
Every girl has her own specialized arsenal of products she loves to use. I love trying out new things, especially lip colors! Even though I don't pay too much attention to what's in season clothing wise, I do like to change my make up to match the season or my mood.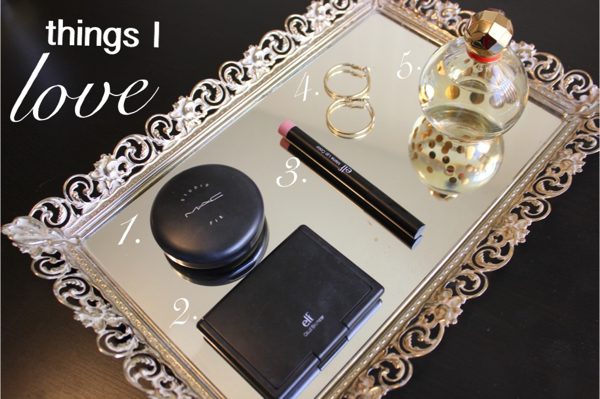 1. Mac Studio Fix powder: I've always loved to use pressed powders. This particular powder provides excellent coverage without feeling too heavy. If you want a nice airbrushed effect, use a brush instead of the sponge it comes with.
2. Elf Bronzer: Sold in most target stores, Elf is typically priced at $3 for ALL of their products. Amazing, right? I use bronzer in the summertime to get that poolside look without roasting in the sun for hours!
3. Elf Matte Lip Color: Again, this product was only $3. It is the perfect summer substitute for lipstick (which requires upkeep throughout the day) or lip gloss (which tends to be sticky and thick). It goes on smooth and gives you a nice hint of moisture.
4. Hoops: I love hoops in the summertime! I got this particular pair from target but as you can imagine, you can find them just about anywhere. Hoops can dress up a sundress or add some sass to a girly floral top.
5. Kate Spade Twirl: My favorite scent quite possibly of all time. Twirl is packed with "pink watermelon", blackberry, and red currant. It's light, with hints of floral (in my opinion). Wearing Twirl is like wearing a Spring day. You can buy it in 3.4 oz bottles, 1.7 oz bottles, or a travel size roller ball.
Here are my summer faves worn all together: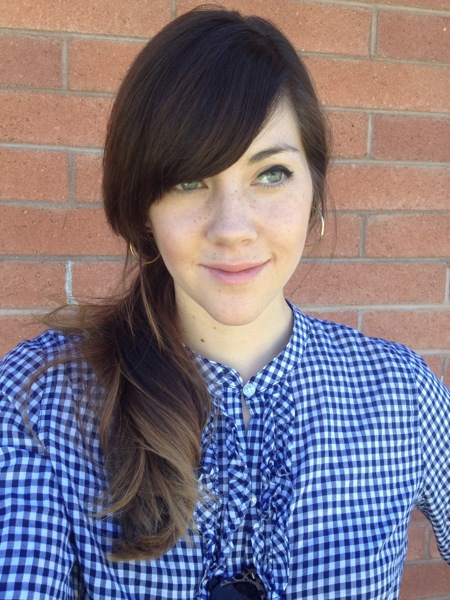 Do you guys have any summer products I should be aware of? Send them my way!
-Meg
Ps: Thanks for all of the honeymoon suggestions! We definitely have some thinking to do.