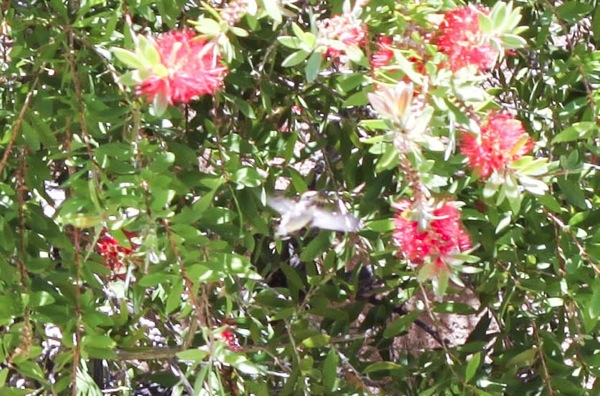 (a morning hummingbird!)
Crazy things happen at work. Hilarious things are said in the locker room -my friend Michele said the highlight of her day is cracking me up, which happens often- schedules change (we have a set schedule but could end up teaching anything at a second's notice. I've gone in before and found out that nothing on my original schedule was what I'd be teaching that day- definitely keeps you on your toes!), and snafus occur. Many of them are seamless (as in no one would notice, and when you're an instructor, you're usually good at a little improvisation), but some can rattle you up. Like when I went out to teach the pool class, plugged in my iPod and my pool playlist.. gone. It disappeared.
I blame updating my iPod on my new computer, and think it got rid of some stuff. I was horrified. I started the "purchased" playlist, said a prayer that nothing explicit would come on (mama likes some rap music) and went for it. I asked my assistant (who knows every song ever made) if he would mind changing it if something weird, like Michael Buble Christmas, came on. Pool classes already stress me out a little -it's a newer class mode for me- and the playlist (or lack of playlist) was not my fave way to start a class. Thank goodness it was appropriate and ended up fitting the class pretty well, sine I usually download workout-friendly jams.
I told the Pilot about it and he immediately said, "these kind of things made you a better person. It happens, it sucks, and then you're better for it. And then there's Gina talking about how awful it was and hangs her head."
I can be dramatic. At least he understands me 😉
Speaking of playlists, I came across this while browsing Pinterest last night:
100 best workout songs: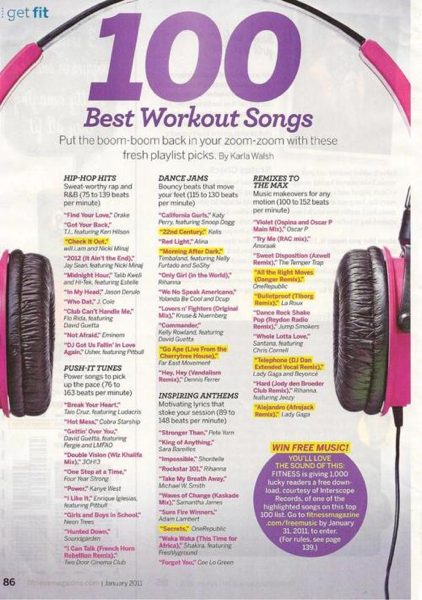 Source
Some of the songs I totally agree with:
-Club Can't Handle Me (it will never get old)
-Only Girl (Rihanna)
-Sweet Disposition
-We Speak No Americano
And some of the songs, I'd be happy to live the rest of my life without hearing again, like:
-California Girls (though I do enjoy the Kardashian parody version)
-Bulletproof and
-Telephone
If you had to pick your top 5 BEST workout songs ever, what would they be?
Mine:
1. "Fuel" by Metallica
2. "Explosive" by Bond
3. "Stronger" Kanye West
4. "Tamacun" Rodrigo y Gabriela
5. "Barracuda" by Heart
Interesting mix, eh?
Some eats: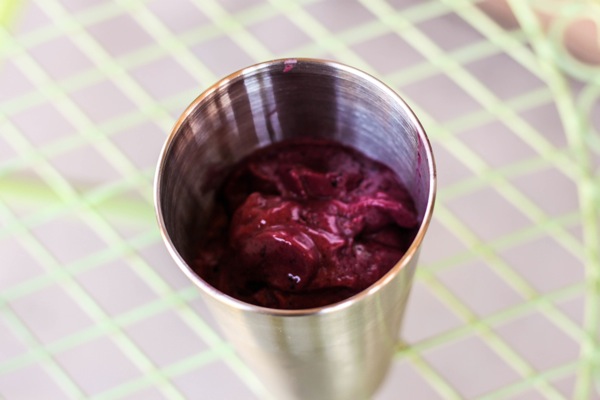 Yesterday's #smoothieaday ended up being more like a protein ice cream, because I added some ice cream to it. Evilly delicious.
-1 C frozen organic cherries
-1 scoop Sun Warrior
-1 hefty scoop of chocolate coconut milk ice cream
-1.5 C almond milk
This morning's work snacks: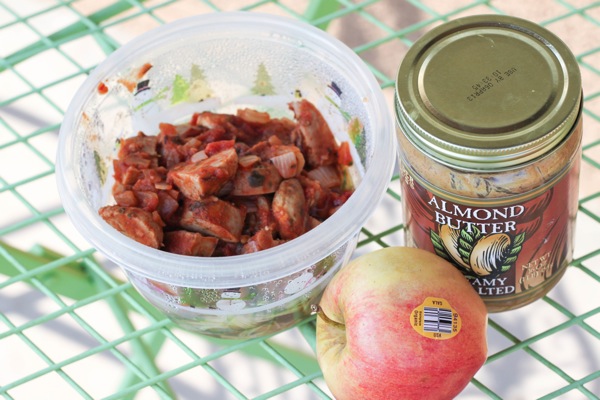 An apple, the almond butter jar and leftover's from last night's dinner.
All I did was sautee some onion and mushrooms, added a splash of balsamic,
turkey sausage, oregano, thyme, minced garlic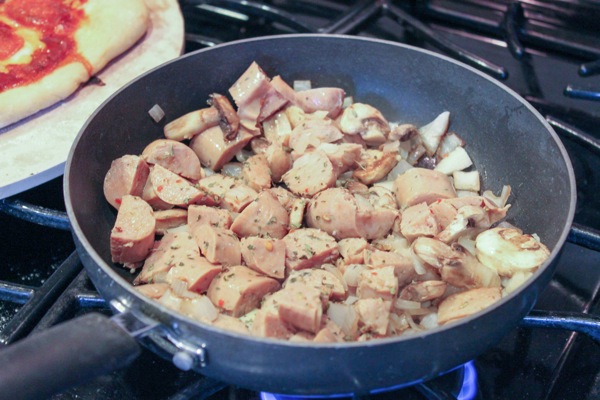 and some homemade a la jar sauce. Topped some zucchini pasta with the mixture: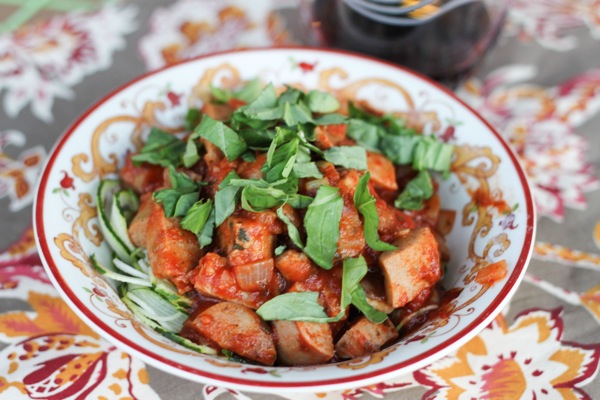 and even though I had stuffed my face after work, I was still hungry after dinner, so I had an almond butter and jelly sandwich before bed 😉
The Pilot's dinner: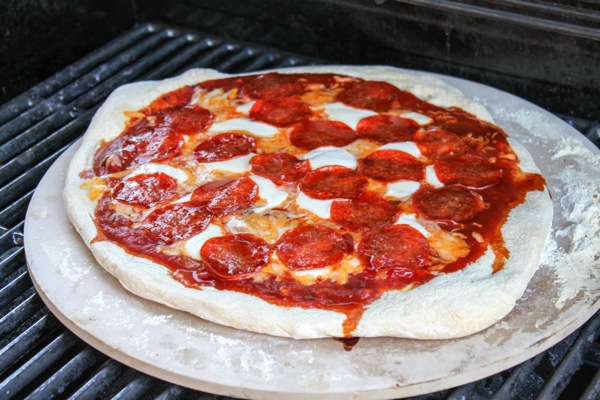 Pizza on the grill.
I'm off to work- buff booty and Zumba today.
Hope you have a very happy almost-Friday <3
xoxo
Gina
*My wavy hair how-to is on the Fashion page 🙂
Head's up: This week's OpenSky deal is something I've been using in at-home workouts for the past couple of weeks. You can get a Pilates reformer-style workout for about the price of one class. Check it out here if you'd like!
Something to think: