[Note from Gina: thank you to Meg for increasing my desire to chop all my hair off]
The world officially has "Spring Fever". Okay, maybe not the entire world, but the world of blogging/pinning/and instagramming. People seem to be generally fed up with winter. I've always obsessed over winter: cute scarves, hot cocoa, BOOTS, but I can honestly say that I am tired of the chilly mornings. Tucson has been completely bipolar this winter bringing in several frosty days (including a quite SNOWY day), with a mix of mid 70's sunshine. It's…confusing, and it has me yearning for consistently beautiful temps.
Along with gorgeous temperatures, Spring brings flowy dresses, pastels, and a sense of newness. What is easier/more fun than changing up your hair style? (Answer: Nothing).
The last time I really "chopped" off all of my hair was in 2009. It was the Spring of my very first semester at the University of Arizona and a pretty transitional time in my life. I was ready for change, so off it went!

(I can be such a charmer…)
Several of my favorite fashion bloggers have changed it up by cutting their long lengths, and I can honestly say I am considering it! It has taken me FOUR long years to grow my hair to the length it is now. While that freaks me out, I think I'm ready for it. Coincidentally, I happen to be in another transitional phase of my life (girlfriend-fiancé-wife), so why not?
Some ladies we love who truly rock the short-do: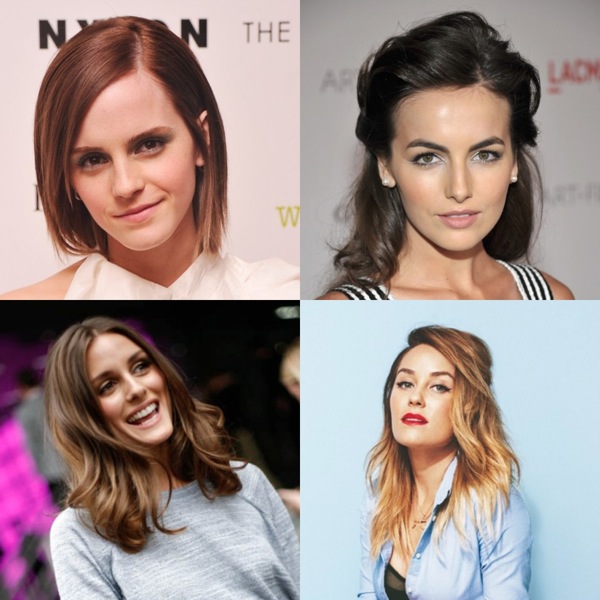 All photos used are from Google Images.
I will probably go with an Olivia Palermo or LC length cut, to be safe. But I love the idea of ombre at the ends to jazz it up!
What do you think!? Will you be changing anything major this Spring?
Be on the lookout for my upcoming Spring Cleaning post!
Xo-Meg