Make it Happen March workout plan
Spring is in the aiiiirr…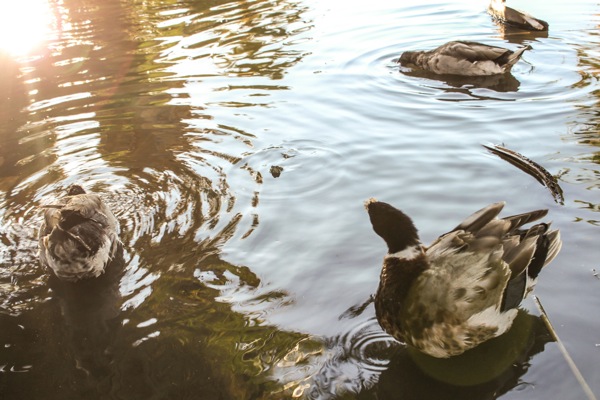 Along with it: picnics, hikes (without being chilly!), wine on the balcony, dresses… I'm so excited I can hardly stand it.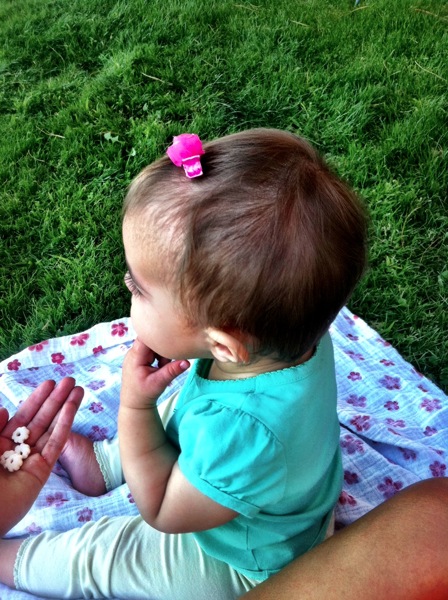 I'm also excited for another month to start fresh, kill it in the gym and build on from my Winter Shape Up results- hope you feel the same way! If you're feeling a little blah or unmotivated lately, I feel ya. It's really easy to get into a spring slump, and just remember that yesterday doesn't matter: today and right now are all that counts. Do what you can and take good care of yourself, mm k?
Here's a workout split we can start tomorrow (adjust as you'd like) if you're looking for some extra motivation this month: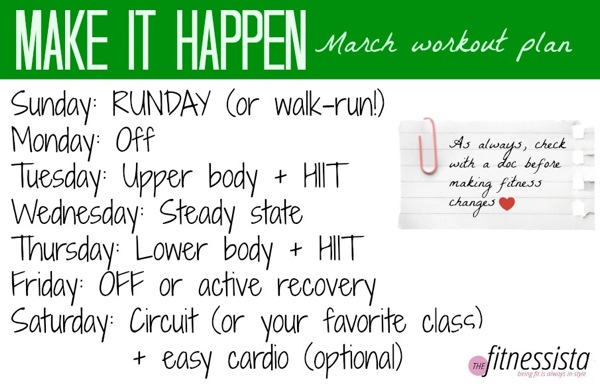 Sundays: Rundays
Monday: OFF
Tuesday: Upper body and HIIT
Wednesday: Steady state
Thursday: Lower body and HIIT
Friday: OFF or active recovery
Saturday: Total body circuit + easy cardio (optional)
Remember that this is just a sample schedule, but I thought it would be fun to see how it works out with a "theme" for each day. Cheer each other on in the comment's section, Twitter and Instagram (#makeithappenmarch)… plus, you never know when I'll do a sneaky giveaway 😉
All about HIIT <– plus my favorite techniques!
Some HIIT workouts:
Any of the Tabata Thursday videos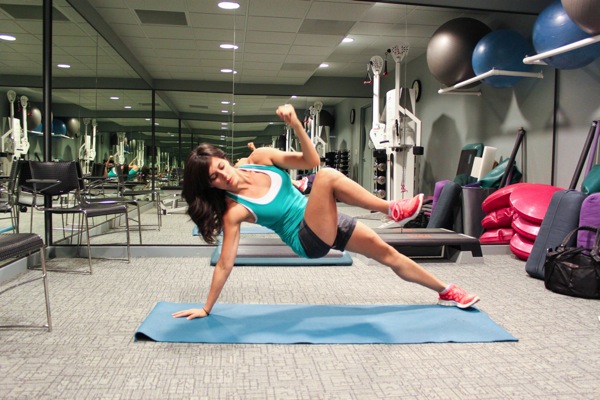 Upper body workouts:
Lower body workouts:
And another
Circuits:
Last year's week 4 workout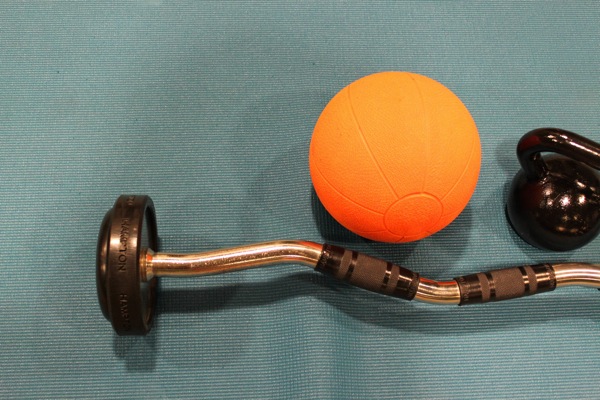 I'll also be posting NEW workouts on the days according to this schedule so you can add them into your rotation if you'd like. (For example, if I'm going to post a booty burner, it will be on a Thursday.) Also, stay tuned for the March Madness workout!
A bedtime ab burner is great extra credit, or you can finish off your workouts with a nice long plank 😉
As always, check with a doc before making any fitness changes. Honor your body and any injuries or considerations you have <3
What are you going to make happen in March? I'd love to hear at least one goal that you've set!
xoxo
Gina
New post on the Fashion page! It's not helping my desire to chop off my hair.
Head's up: The Nike ad will be fixed on Monday. Apologies again for the inconvenience! xo