Meg: Valentine's Day Gift Guide
Listen up all you last minute shoppers! We've got some fun gift ideas, whether you're shopping for your bestie or your mom. These gifts will delight any Valentine!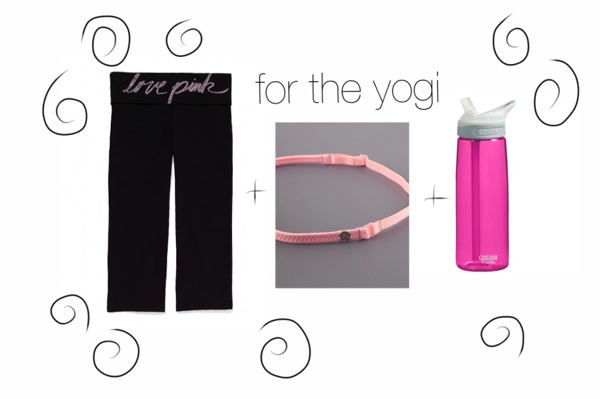 For the yogi in your life…Victoria's Secret yoga pants, a Lululemon "Strappy Headband", and a BPA free Camelback water bottle. I love the VS yoga pants because they come in shorts, crops, AND longer lengths!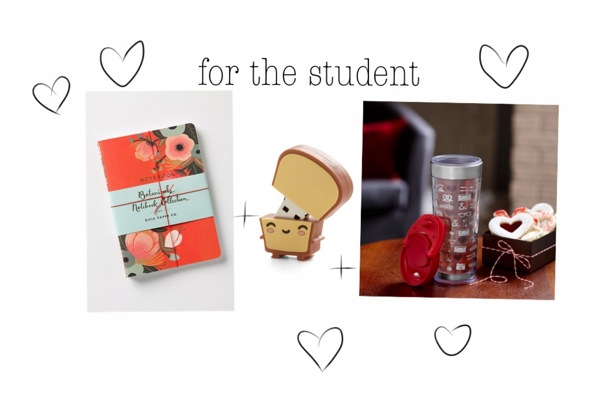 For the student you love…Rifle Paper Company "Botanical Notebook Collection" (for taking super cutesy notes in class), Modcloth's "Crust Be Dreaming" USB drive, and Starbuck's Valentine's tumbler for coffee in class. How cute would your Valentine look sipping from that mug!? Very cute.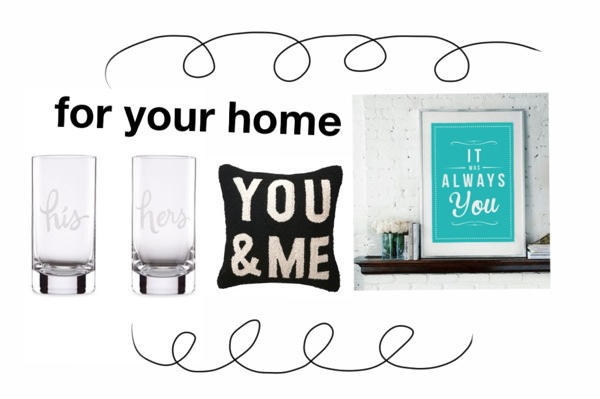 For those of you prefer gifts for your home…His & Hers Kate Spade glasses, You & Me pillow (flutterclutter.com), "It was Always You" print (from Etsy shop RockTheCustardPrints). These gifts will jazz up any cozy space!
Our picks…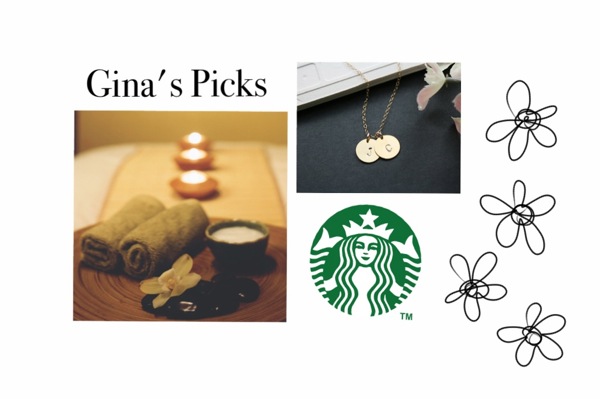 Gina's picks would be perfect for ANY lady you love. A Spa treatment (mani/pedi/massage), Initial jewelry from Etsy (Delicacy J shop), or a date at the spot you had your first date. Gina met Tom at Starbucks, and Kyle and I spent our first date together at Oregano's!
I chose a hand bag that would be stunning for any season, a gold Kate Spade bow belt, and a Lush bath bomb (this one is Tisty Tosty). Lush Cosmetics is a wonderful shop to buy affordable gifts that are natural and pampering. You can explore their site at lushusa.com.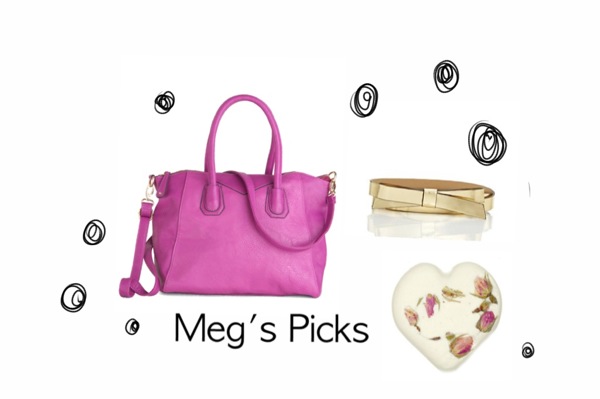 I hope some of these ideas are helpful for anyone who may have gotten a late start shopping this year! Happy Valentine's day, hug your loved ones extra tight.
Xo-Meg