Oh, Sundays. I really love Sundays. For the longest time I worked weekends and now that I'm no longer the "new girl" at work, I have Sunday and Monday off. Sunday happenings are always so laid back and fun. This weekend was a double bonus because the hubby didn't work Sunday either!
Lately we have been enjoying a local Sunday Farmer's Market and this weekend we decided to do the same. My best friend Lindy came with us to browse all of the beautiful produce and locally made goods. She always has the cutest outfits and she happily agreed to be involved in this installment of weekend wears.
I wore my new BDG high-rise skinnies from Urban outfitters which I just happen to be obsessed with. Paired them with a thrifted tie crop-top and a thrifted oversized cardigan. Shockingly I wore my Urban Outfitters Ecote booties. I promise I own other shoes! A small note about high waist jeans: they are insanely comfortable. High waist denim (shorts and jeans alike) can be really flattering because they accentuate the smallest part of your waist and tuck in the tummy. If you don't own a pair, I highly recommend it (for comfort's sake).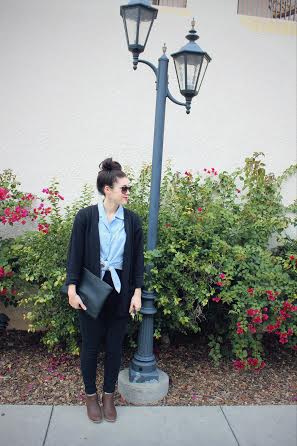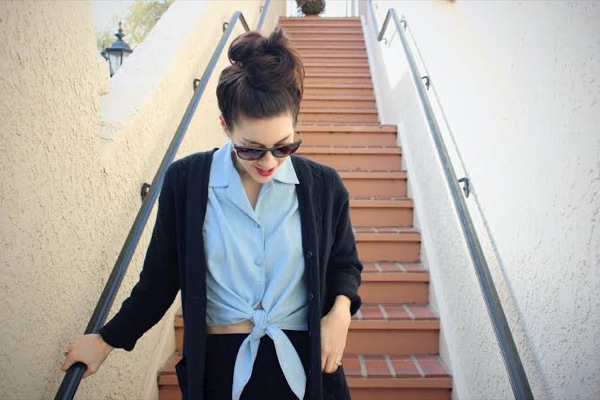 I accessorized with my stackable Madewell rings, a new Forever 21 clutch, and Mac's Russian Red lipstick. Russian Red might be the best shade of red lipstick I own. I was especially impressed by how it never smudged, even after a coffee and cookie combo 🙂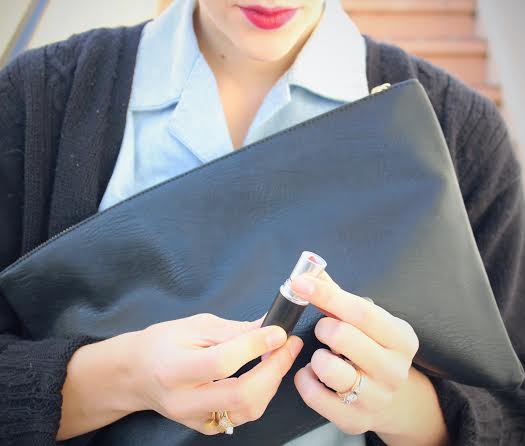 Lindy rocked an H&M chambray button up tucked into a Forever 21 circle skirt. Her ADORABLE scarf and booties are from Forever 21 also (I'm obsessed with those shoes). Her handbag is a thrifted Dooney and Bourke bag.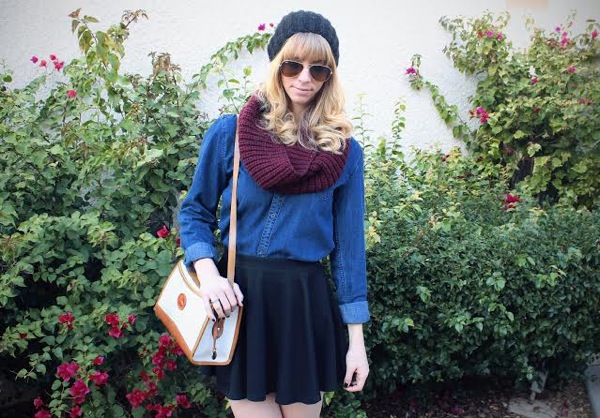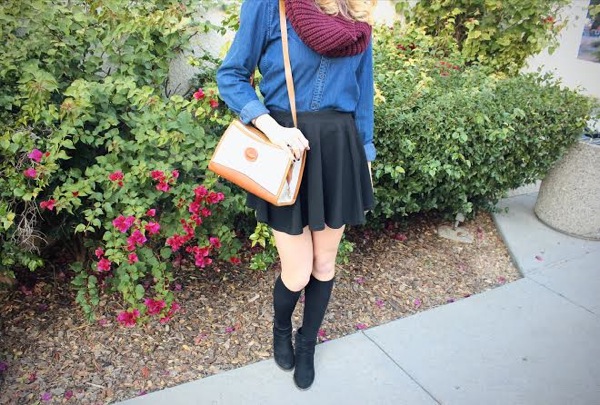 The weather was absolutely perfect and the three of us had a blast strolling around. Sundays are truly magical.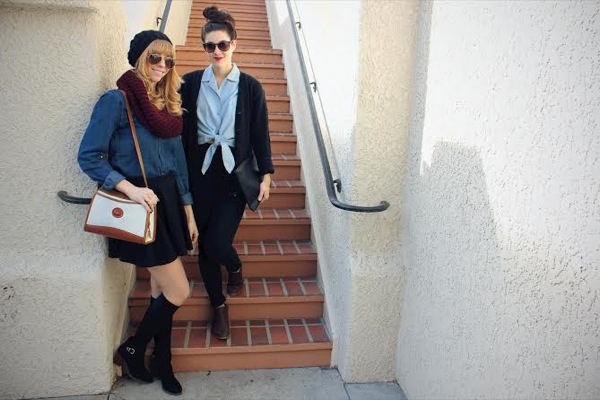 (Both pairs of Sunglasses are Ray Bans)
xo-Meg