I spent my last day off this week cleaning up my embarrassingly messy room. In the process, I realized I had three different handbags full of…junk. I decided it was time to dump the junk and get organized! I think the easiest way to stay clutter free is to limit how often you switch handbags. My bag for this week will be my new-to-me thrifted white bag.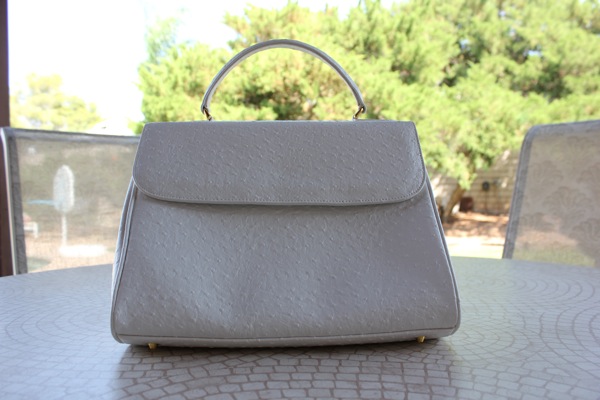 I found this bag at a local thrift store and paid $5 for it. I love it because it is a great size and has the perfect touch of vintage flare. Most of my bags, in fact, have been thrifted including two vintage coach bags and a vintage Dooney & Bourke.
To keep my fancy new bag organized, I am being much more reasonable about what I put into it.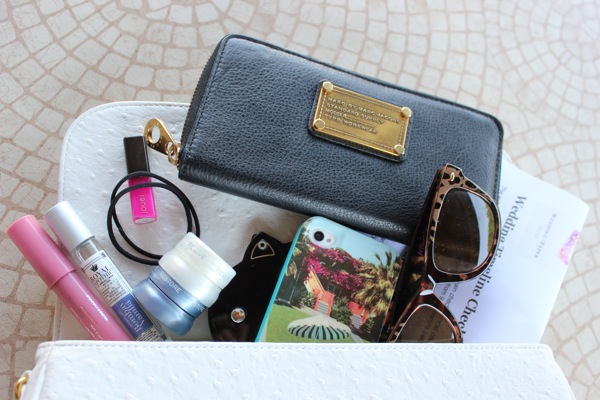 What you see in my bag:
My favorite Nordstrom Last Chance find: black Marc by Marc Jacobs wallet.
Hair ties
A wedding checklist!
Betsey Johnson sunglasses from Ross
Royal Apothic roller ball perfume in Bombay Vanilla
A Mirror (that just happens to be shaped like a kitty)
Revlon Just Bitten Lip Stain in Honey
Blistex Revive and Restore duo
Jouer lip gloss sample
Five Gum
Iphone, of course 🙂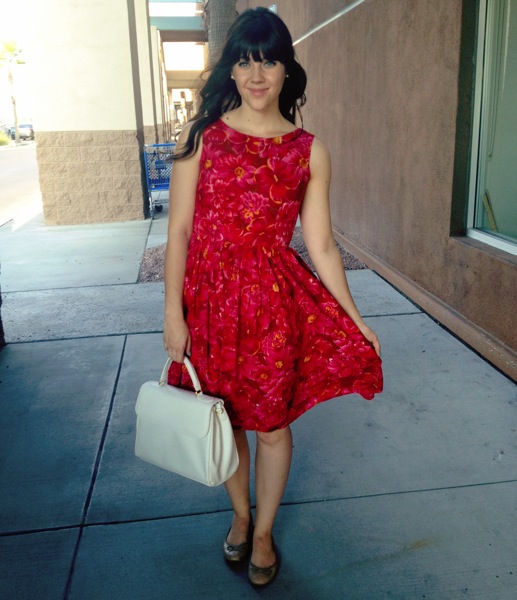 How do you keep your bag organized, and what are your handbag essentials?
Xo-Meg