Hi lovelies. Nice to see you over here! This is mostly Meg's page now, but that doesn't mean I'm not going to stop and crash the party every now and again 😉
I can't believe I still haven't written about my "rudegirl" phase in 8th grade. I wore 60s clothing (from vintage shops), Fred Perry dresses, wing-tipped Doc Martens, tiny buttons on my blazers and had short, dark cropped hair. It was an interesting phase –I will say that the concerts I went to were amazing- but as far as personal style goes, I had it. I wish I had a picture to post! Anyway, I went to a different high school than everyone else at my performing arts middle school, made new friends and ended up changing my style. As fun as it was, I think we all change and go through different styles as time goes on. My brother went through a goth thing! Anyway, high school is when the Abercrombie and Fitch days began- talk about a 360* turn from what I was wearing before. I've been a mall girl ever since.
One of huge reasons I love Meg's style so much is because like the grown-up version of the vintage clothes I used to wear back in the day. I'm hoping to get more into that, without investing too much, and stick to a more classic style. Lately, I've actually been putting outfits together instead of buying random things I like and wondering what the heck I'm going to wear it with. (Like the awful, awful booties of 2011)
Here's what's I've picked up lately: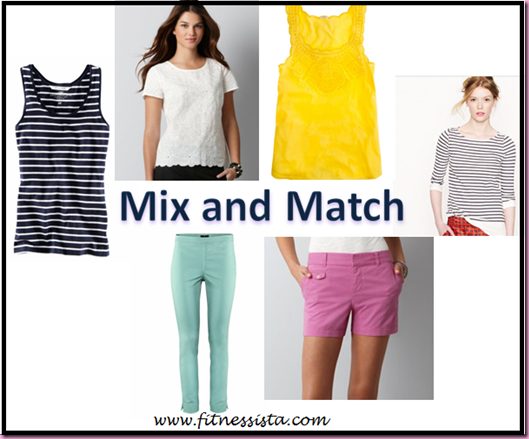 Light turquoise pants, H&M: $12.95 (these fit SO well and you can't beat the price. I might need a beige pair)
Eyelet blouse, LOFT: $59.99 (+ 40% off)
Striped tank, H&M: $7.95
Bright eyelet tank, J Crew: $29.99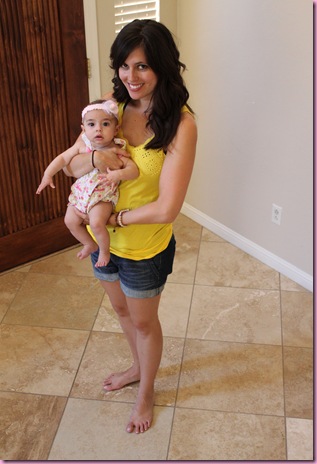 Sailor boatneck tee, J Crew: $45.00
Pink twill shorts, LOFT: $39.50 (+ 40% off)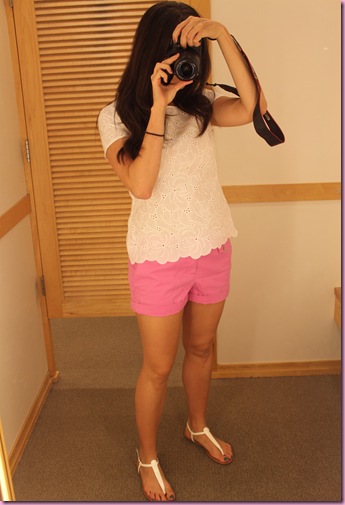 I haven't rocked the yellow top with the pink shorts (may be a little mucho), so 7 outfits for $135 + tax. Boom.
I've been wearing my pink shorts a ton, so I'd like to get a couple more colors, but I've been wondering about the staying power of brights- summer always seems to end quickly (even though the temps linger around here much longer). Meg gave me an awesome tip- she said if you go for more jewel tones instead of bright, those are classic and will last into fall and next year.
I'm working on a summer hairstyle post for next week (waves and waterfall braid how-to are on the list)- please let me know if there's anything else you'd like to see!
xoxo
Gina
In the wise words of Bethanny: never buy retail (my addition: unless you're shopping at H&M). Whatever you like, youu'll be able to find somewhere else for less or on sale eventually, even if you have to wait a little bit.
-Juice Beauty is having a Friends and Family discount through the 21st! My favorite product is their tinted SPF moisturizer: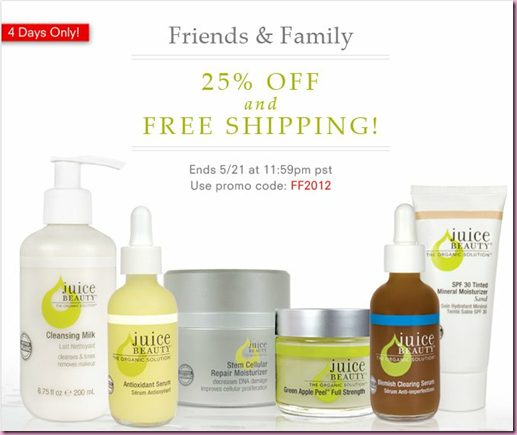 -That one swimsuit I've been in love with went on clearance. You can bet your booty it's on the way 🙂