Hi friends 🙂 How are you? Hope you're sleeping away peacefully when this blog post goes up.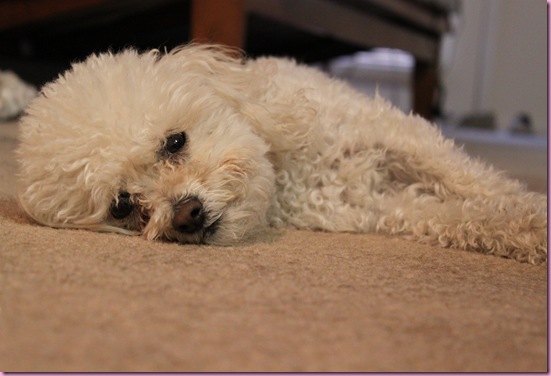 I'm up before the birds (and haaaate the morning!) to go on a work field trip to one of the health resorts in town. It's purely work-related, but I'm sure we'll be able to sneak in some fun stuff 😉
I have an exciting dinner to share with ya: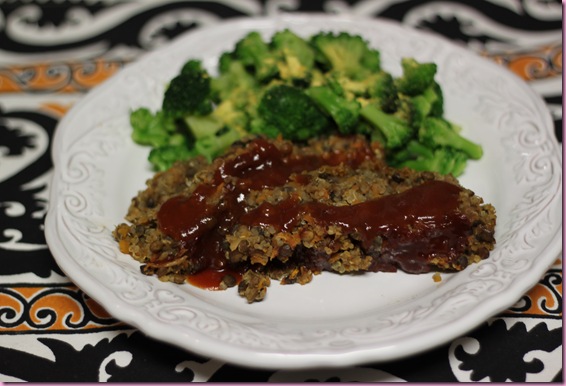 Lentil loaf!
Let me start off by saying that this loaf didn't come out quite the way I wanted it to. It was still DELICIOUS, but didn't quite stick together. I've never had a great relationship with "loaves (loafs?)" of any kind, but was borderline impressed with the results.
I used this new Giada loaf pan from Target.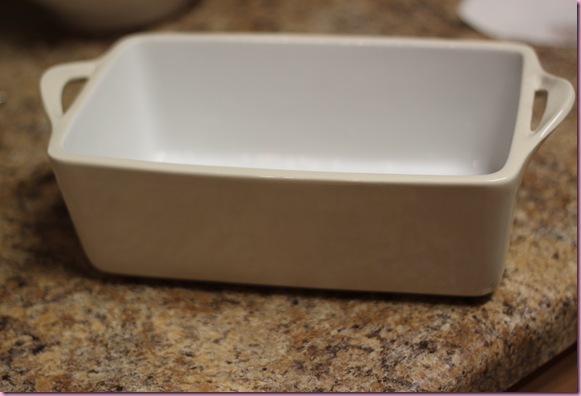 To make it fully authentic, I wore a low-cut shirt, smiled with all of my teeth and said things like "ri-CO-tta", "mozarella" and "marscapon-ay" 😉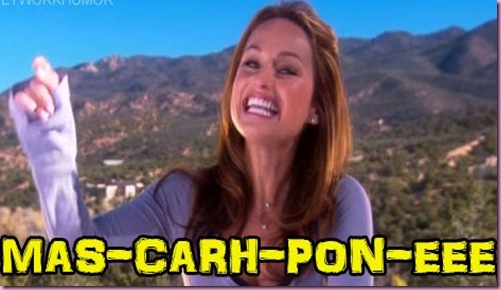 Source
These TJs lentils also made the recipe SO much easier.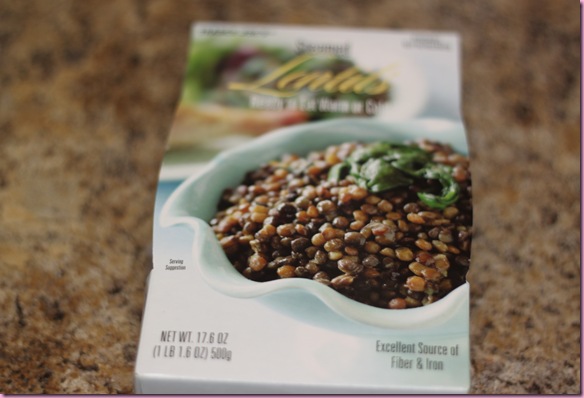 Lentil Loaf

Vegan and gluten-free (Check the BBQ sauce to be sure)

Serves 4

-16 oz cooked lentils

-1 C quinoa, cooked (will make about 2 cups)

-1/2 C baby carrots

-1 shallot

-BBQ sauce of choice (I used the Sunflower Market brand)

-sage, garlic, oregano, sea salt, pepper

1. Preheat the oven to 350* and coat a loaf pan with nonstick spray or the Misto.

2. In a food processor, chop 1/2 C carrots and 1 shallot. Add the chopped veggies to a large bowl.

3. To this bowl, add the cooked quinoa, 1 pack of lentils (2 C), 1/2 C BBQ sauce, 1/2 t sage, 1/2 t oregano, 1/2 t garlic powder, sea salt and pepper.

4. Add the ingredients to the loaf pan and press down.

Bake for 45 minutes, top with more BBQ sauce and bake for an additional 15 minutes.

5. Let it cool completely, and then set in the fridge before warming up- it will stick a little better.

*It would also be excellent scrambled in some eggs, or on top of of a massaged kale salad. Mmmmm 😀
So I had a confession to make:
since I've been in Tucson, I've been drinking a boatload of bottled water.
The townhouse roomies and I are renting doesn't have a water filter in the fridge like I'm used to, and Tucson tap water is a little sketch to say the least. I've been filling up water bottles at my mom's house and buying lots and lots of bottles from Trader Joe's. Even though all the bottles are recycled, I felt guilty about it and picked up this bad Johnny: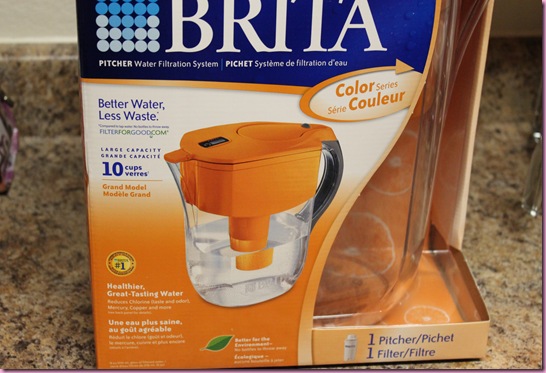 Do they really work?
Please say yes.
Haha.
Well I'm off to carpe diem and all that jazz 😀 See ya this afternoon with a re-cap from the resort.
xoxo
Gina
Something to think:
A Creed to Live By

Don't undermine your worth by comparing yourself with others. It is because we are different that each of us is special.

Don't set your goals by what other people deem important. Only you know what is best for you.

Don't take for granted the things closest to your heart. Cling to them as you would your life, for without them life is meaningless.

Don't let your life slip through your fingers by living in the the past or for the future. By living your life one day at a time, you live all the days of your life.

Don't give up when you still have something to give. Nothing is really over … until the moment you stop trying.

Don't be afraid to admit you are less than perfect. It is this fragile thread that binds us to each other.

Don't be afraid to encounter risks. It is by taking chances that we learn how to be brave.

Don't shut love out of your life by saying it's impossible to find. The quickest way to receive love is to give love. The fastest way to lose love is to hold it too tightly, and the best way to keep love is to give it wings.

Don't dismiss dreams. To be without dreams is to be without hope. To be without hope is to be without purpose.

Don't run through life so fast that you forget not only wher you've been but also where you're going.

Life is not a race, but a journey to be savoured each step of the way.