Hey friends 🙂 How's your day been?
Mine has been superrr productive! I worked on the book proposal for 3 hours and can confidently say it's halfway done. I'd like to get it out to the world before the Pilot gets home 😉
In addition to writing, I caressed the almond butter jar and took a couple of swims.
Yep, I'm giving up almond butter for Lent.
Not ALL nut butters –I'm not made of stone- but no more dips into the nut butter jar and no AB for 40 days. It's going to be a long Lent 😉 Also, during Lent, I always like to DO something instead of just giving something up. Usually it's judge less, pray more, be nice, not use the F word when I drive, etc. etc., but this year I'm going to make an effort to volunteer. I don't volunteer a ton because I'm a busy bee, but I will make time.
In between my legendary writing sesh, I munched some Protein Fluff. This is a new treat, and all you need is: a scoop of protein powder, a little almond milk to thin it out, a spoonful of almond butter and some chocolate. Heat it up and buckle your seatbelt for a foodgasmic frenzy.
In today's protein fluff, I added some mashed sweet potato.
Before heating up: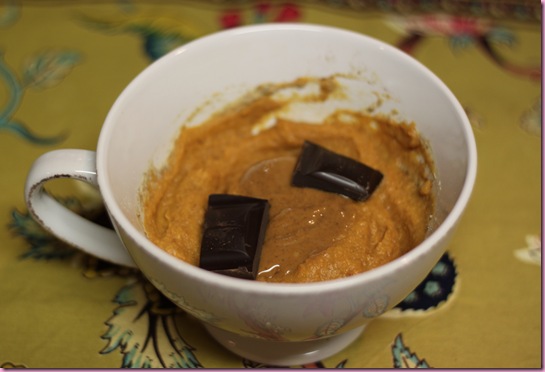 After: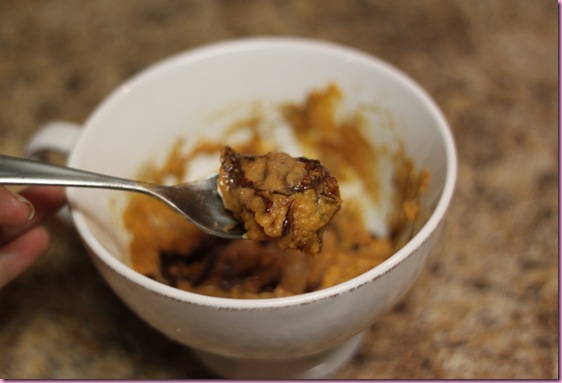 I know, right? 🙂
Salad beast of the day: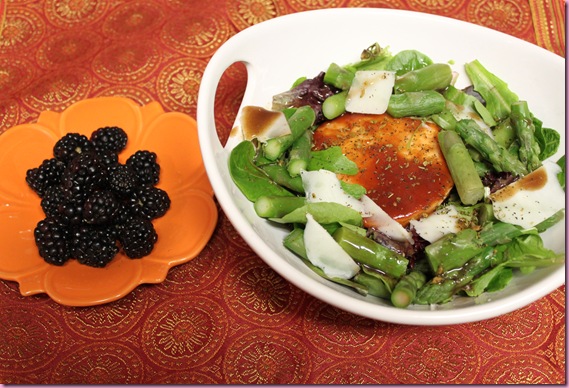 Greens, steamed asparagus, goat cheddar, salmon burger with BBQ sauce and balsamic, berries on the side
Fun dinner waiting for tonight….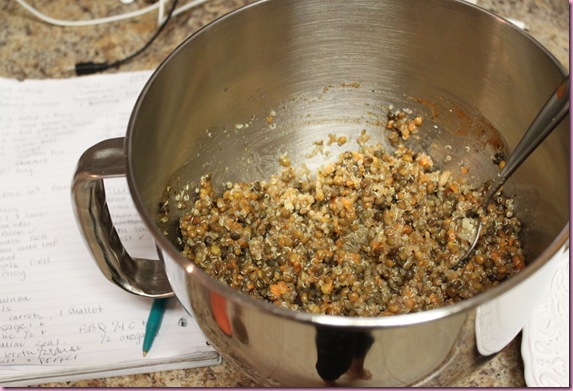 Forget Fat Tuesday.. I'm dubbing it Fit Tuesday and am off to Zumba with besties 🙂
See ya in the morning!
xoxo
Gina
Something to talk about: Are you doing the Lent thang? How has today been a FIT Tuesday for you?
Something to read: Mayjah thanks to my friends at WomansDay.com for including me (along with some of my favorite blogger friends) in *this article* on Morning Workout Motivators 😀