Monica: Fave running gear
Tonight's post is from my friend Monica, who shares my love of Mexican food, makeup products and Zumba. I especially love her fun posts and vlogs! I asked her to stop by for a guest post while we're away- hope you enjoy! <3
_______________________________________________________________________________________________
Hello my name is Monica and I blog at Run Eat Repeat.com via Southern California. Not too shab…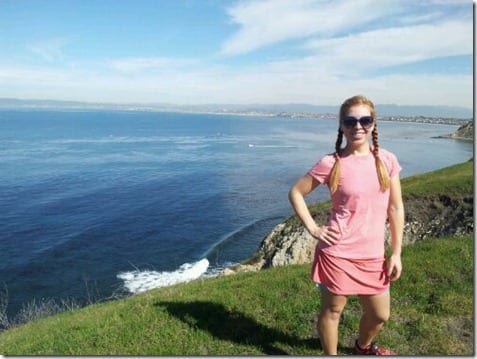 I am a little obsessed with running (and eating) and my goal for 2013 is to run 13 half marathons = "13 13s in 2013"! I'm kinda obsessed with this distance and want to share my love of running with the world (or at least the people that read RER).
So, since Gina is maxing and relaxing I thought I would takeover the Fitnessista and share my three favorite pieces of running gear…
1. My Running Shoes!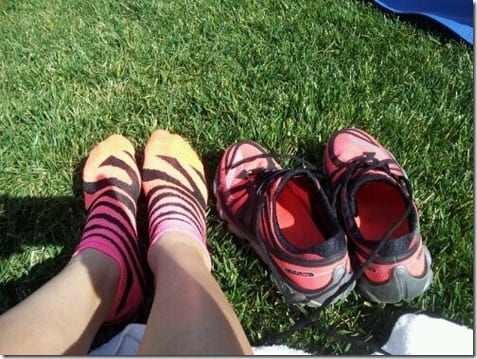 I am a big believer in finding the right shoe for your own body/foot/running style/distance/preference. This is the one time you should skip the color coordination and buy the shoe that is right for you. Go to a running store and get properly fitted AND have them recommend the proper shoes for your needs.
Tip: After you've found your one true shoe love you can try to buy it for less money online – but only after you are in the right kicks.
2. A good sports bra. This is another area where we're all different sizes/shapes/bounce-ability and you should find one that works for your girls.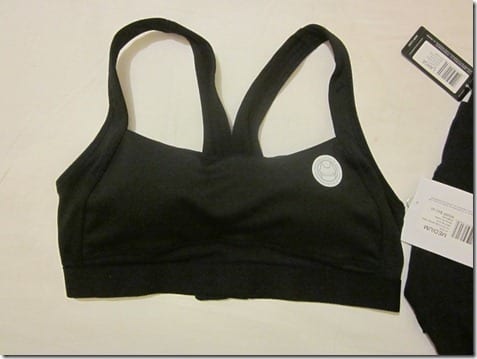 I have done a few reviews of some of the more pricey sports bras here:
Moving Comfort Urban X-over Sports Bra
Tip: Once you find the sports bra of your dreams make sure you take care of it to keep it in prime boob bustin' shape. I cold water wash mine and hang them to dry (okay, just the $$$ ones – the Target ones notsomuch).
3. My Garmin! I use a Garmin 410 GPS watch to keep track of my distance. Running is my only friend / #1 hobby so it makes sense for me to spend the dough on this piece of jewelry.
But, if you are just a recreational runner there are plenty of other, more reasonable watches on the market:
Garmin 110 is about $180
New Balance GPS Runner is about $100
Tip: Use Map My Run or Google Maps 'Walking' option to map out a route before you leave your house. This option is FREE!
When I'm not Running, I'm Eating…
And when I'm not Running or Eating I'm blogging about it at www.RunEatRepeat.com so come check it out!
Question: What's your favorite piece of Running Gear today?