Hi friends. Late night blogging tonight- we were celebrating a very special birthday for a truly amazing nana.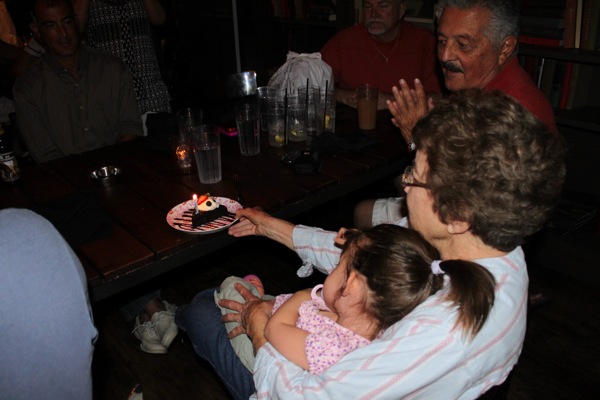 I've gushed about her on the blog quite a few times, but my nana is pretty incredible.. we're so lucky to have her and Liv is also a lucky girl to have her nanas watching her while I work a couple of days each week. Nana taught me how to drive (I freaked my mom out too much because I had a lead foot and took turns a little too wide), she's been to all of my dance recitals and performances, and she's never mad at anyone. She has a beautiful heart and gives so much to everyone around her. 
To celebrate her bday, we all went to The Abbey for drinks and dinner when everyone was off work,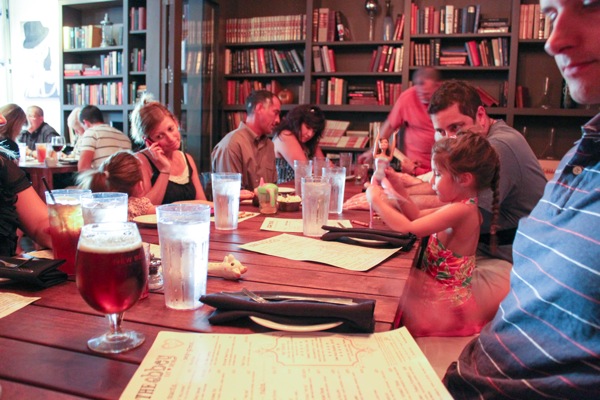 and it was a great treat after a long day… so was the glass of vino 😉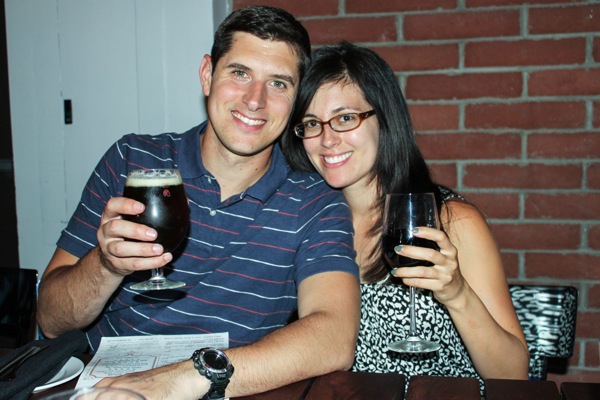 The Abbey is a quaint, funky restaurant with modern twists on American comfort food. Every night they have a seafood special, a meaty special, a salad special and a breakfast-for-dinner special (!) in addition to their eclectic menu.
Just like last time, we were treated with truffle popcorn, fresh bread, butter and sea salt for the table,
and we ordered the brie wellington and "the board" to share as appetizers.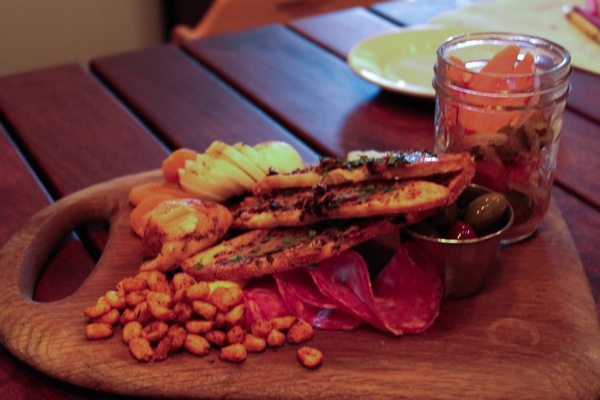 (Egg, apricot, flatbread with tapenade, olives, salumi, house-pickled veggies and a hunk of beautiful salmon)
For my entree, I rolled with the same thing I got last time we were at The Abbey: crispy salmon with carrot puree and brussels.
If it ain't broke….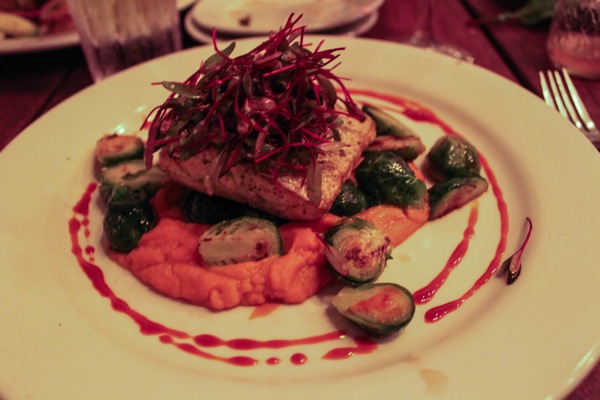 After nana rocked her while we waited to order,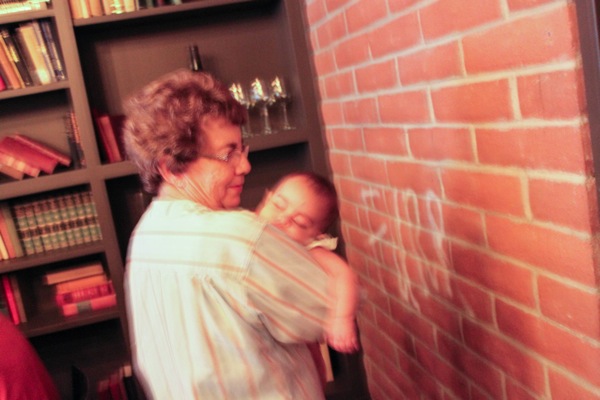 sleeping beauty snoozed through dinner and woke up just in time to sing "Happy Birthday," suck on some broccoli through her mesh feeder thing, and then gnaw on her cousin's dolly 😉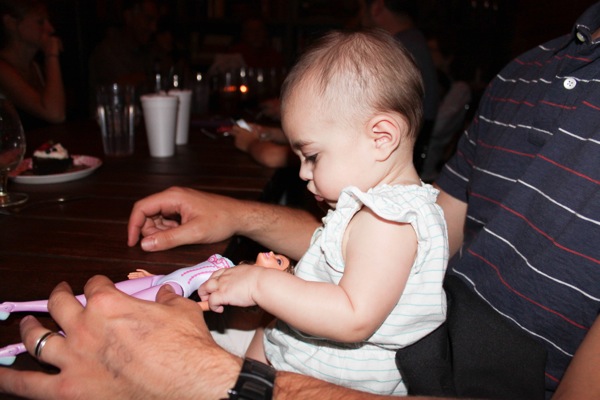 I also had a little trip down memory lane while we were there- the hostess was one of my hip hop girls when I taught at the dance studio here in Tucson (in high school and college). She said, "sorry to bother you.. but were you my dance teacher??" I was so, so excited to see her. This has happened a few times since we've been back, and it makes me so happy to see the girls I taught when they were little all grown up.. and also makes me feel super old, haha.
I'm back at home, and I have no words of workout tips or anything like that.. just a full belly and a happy heart.
Time to snooooooze.
See ya in the morning with some Friday Faves and a roon recipe I've been promising 😉
xoxo
Gina