Dinner at our house has been pretty chill the past couple of nights. Since there have been at least 10 people eating at any one time (my family is huge!), we've just been setting out different meal components, building plates and munching as we please.
When I got home from work, my mom, nana and Kyle had made burgers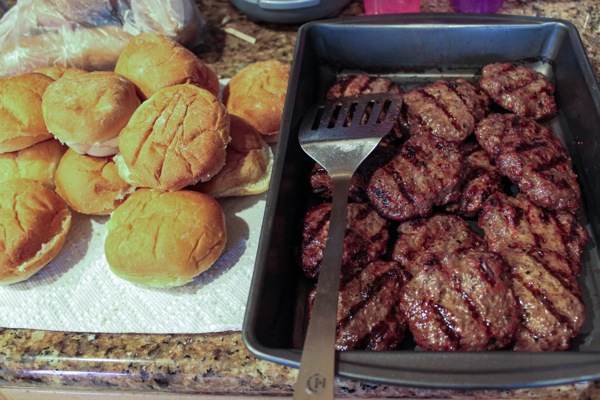 BBQ beef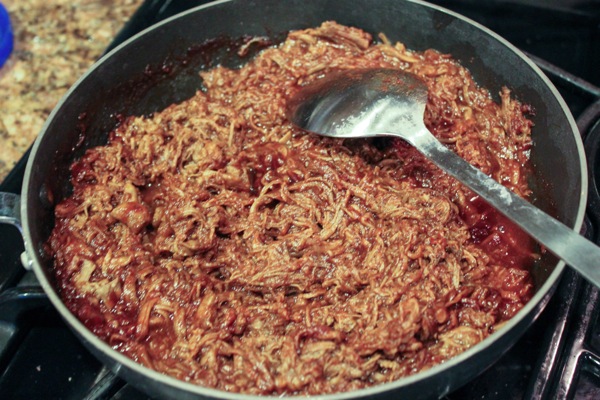 my favorite black bean burgers for the non meat-eaters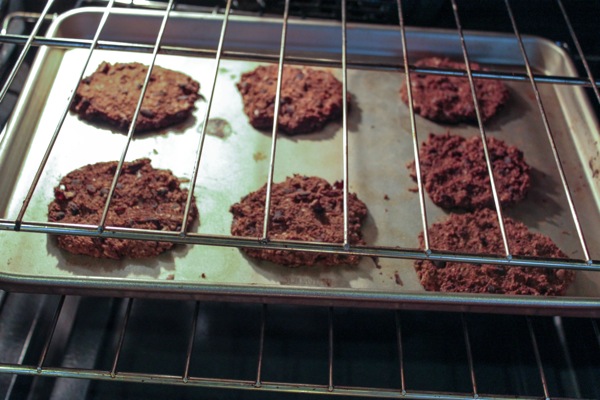 and set them out with buns, fruit, potato salad, burger condiments and drinks.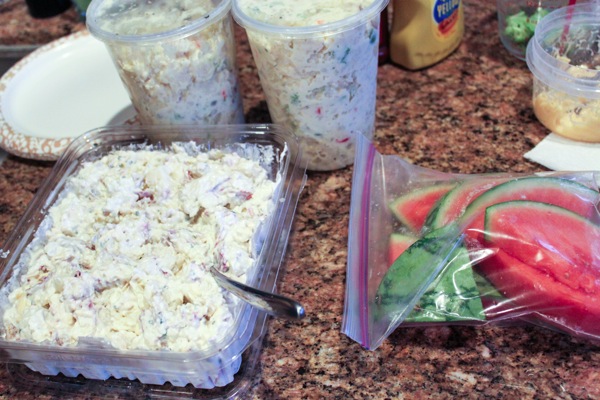 My plate of joy: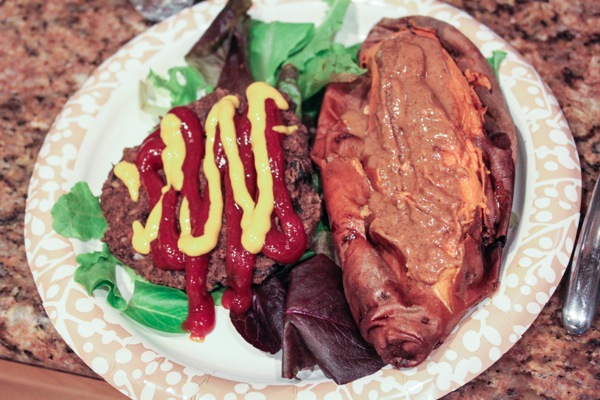 The Pilot and I took my cousins and Oliv swimming at our neighbors house and came back for the grand finale: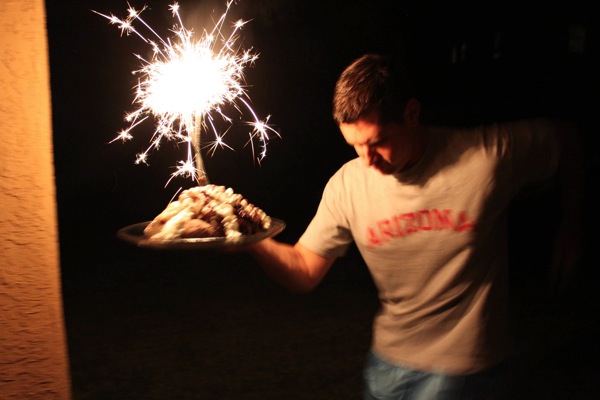 VOLCANOOOOOOOOOOOO!
Dessert is serious business.
We started a tradition that when family comes to visit us, the Pilot and I like to make a volcano like the ones they have at Rainforest Cafe. Here's a lovely image: a mountain of ice cream, topped with brownie, whipped cream, chocolate syrup and/or caramel sauce…
with candles and sparklers.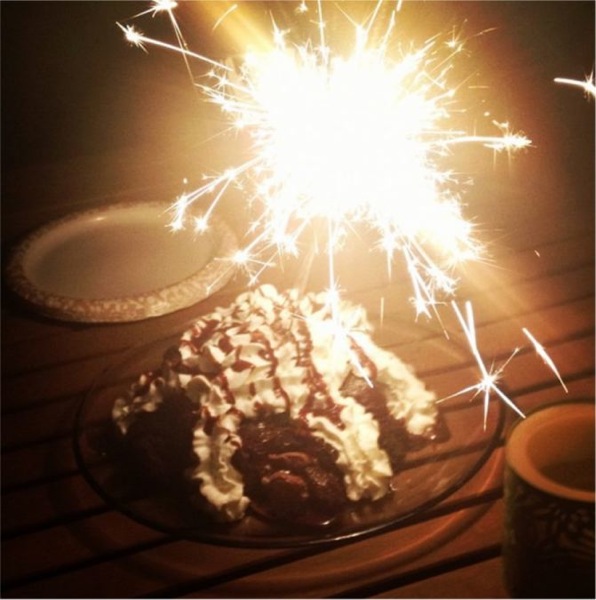 Necessary:
light the volcano with sparklers or fun candles with every possible light turned off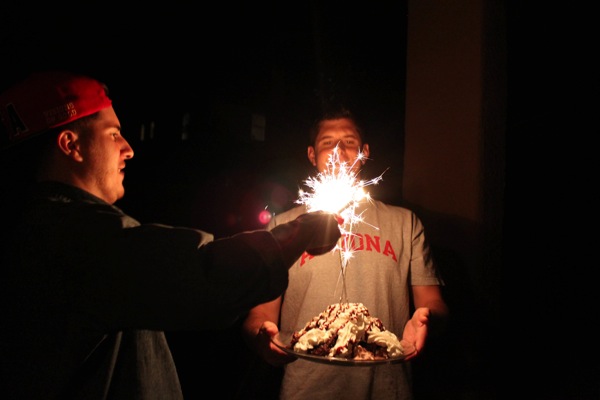 and carry it above your head while everyone chants "Volcano, volcano, volcanoooooooo" and does some sort of tribal dance.
It makes it taste better 😉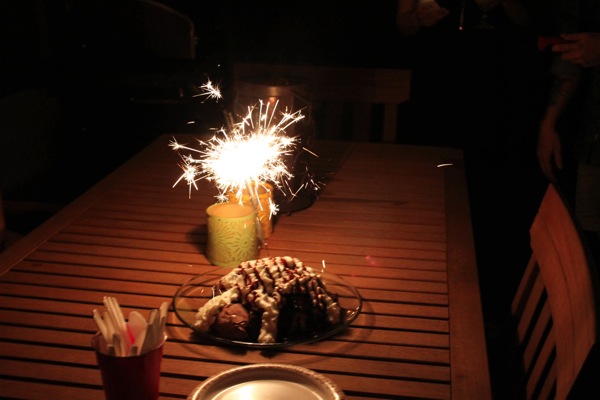 Since I knew I'd be working and wouldn't have time to bake anything cray, I was overjoyed when I saw a pouch (pouch!) of pre-made brownie batter at Trader Joe's the other day. No joke! You preheat the oven, open the pouch and smush the mixture into your baking dish and bake. Don't get me wrong, I love making brownies from scratch as much as the next person (which is not a lot haha, but I still do it), but mama likes that box mix. Well brownies in a pouch > box mix.
I topped a container each of strawberry and chocolate coconut milk ice cream with my brownies a la pouch, whipped cream and chocolate syrup, and it was pretty much the dessert dreams are made of.
Now that I officially want brownies for breakfast (volcano is long gone, though), I'm going to make some eggs and head to work 😉
Hope you have a very happy Thursday! 
xoxo
Gina
TABATA THURSDAY! No new video this week (we will have one next week for sure), but here's your challenge! Pick 1-3 of the previous Tabata Thursday videos (here's 1, 2 and 3) and do the cardio in blasts throughout the day. Leave a comment here to check in with the details- think of how AMAZING you'll feel when it's over. We all have 4 minutes, right?
Today's workout jam: LOOOOVE this song. Perfect for any intense cardio or weightlifting sesh.