-A killer interval workout with Meggie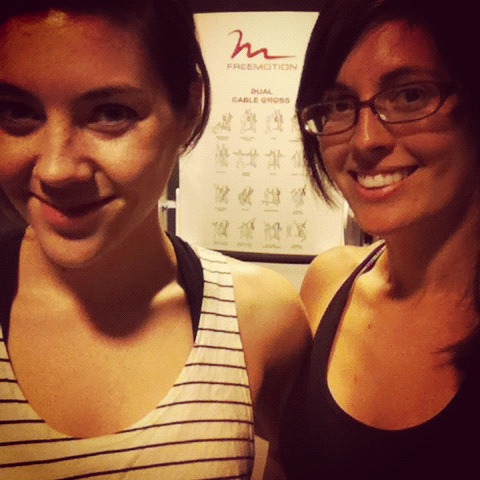 We went for a little run, did some BodyRock-esque intervals (50 seconds on, 10 seconds rest) of single leg jump squat,, jump forward and back burpees, core domination, side lunges, repeat 3 times, and then some upper arm strength training.
The end.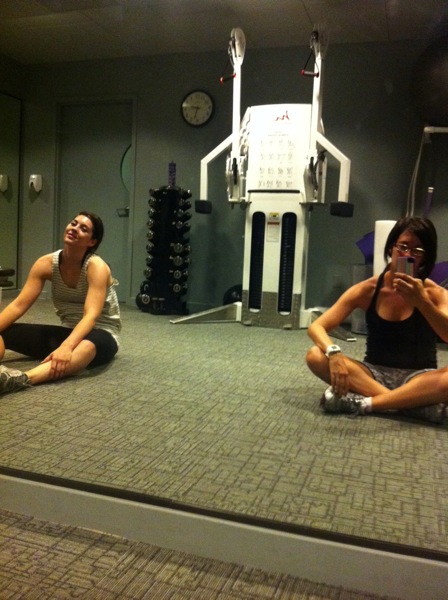 -Hopefully today will be my last day wearing glasses for a while. The week went by fairly quickly, and despite the throbbing headache I had for a few days and the difficulty of teaching with them on, it wasn't as horrible as I imagined. I kind of stopped wearing makeup this past week, wore my hair up a lot and just kind of rolled with it. It will be nice to wear my real rx and be able to see again 😉
-Turkey! Yesterday at work, we didn't have power for 3 hours. The gym was pitch black, but the hardcore gymmies were going after it in the dark on the bikes and ellipticals, and all of the classes still went. In the weight room, there was nothing we could really do but wait it out (I did teach an aerobics class without music, and it was a little interesting, but we still had a lot of fun), so I just talked to everyone and learned a random thing (holler to Shelly) 😉
Next time someone goes it for a "pound," surprise 'em with a turkey.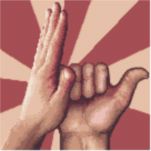 -This lovely award for Fitness Magazine. Thank you again so much to everyone who voted in their Fitterati awards <3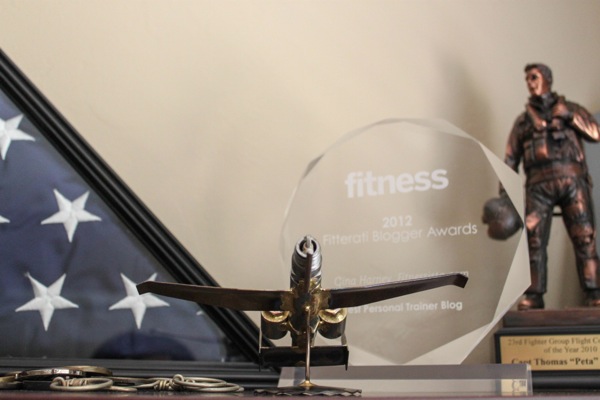 (The Pilot put it in the office amidst his awards and plaques)
They also sent some fun goodies, including this word combination lock, making it fairly easy to break into my gym locker- my word is already in there.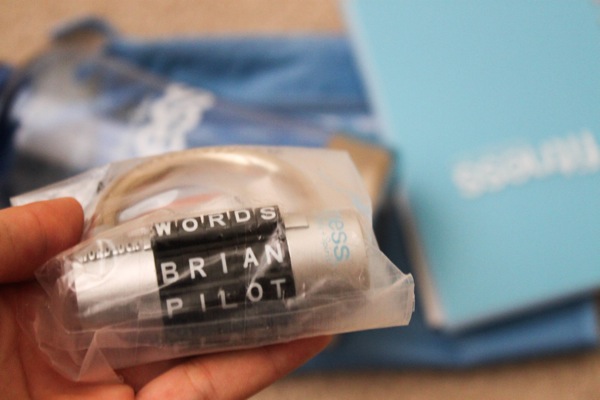 -Livi's dress arrived for Kyle and Meg's wedding. No words.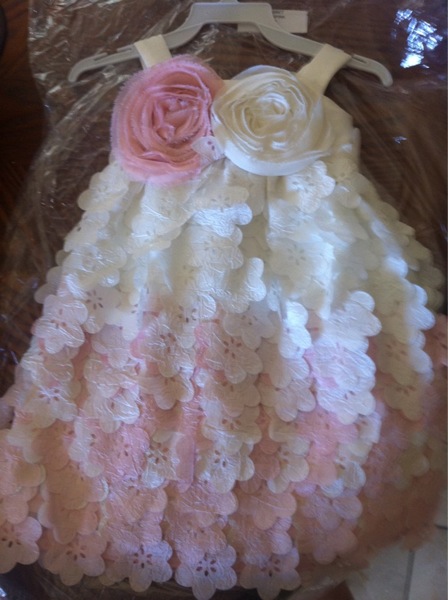 -Your amazing pics! Thank you so much for checking in with your workouts (so happy to hear you're enjoying the Schweaty July Workout and Tabata Thursdays!) and tweeting your clean-eating foodie pics. 
Here are a couple of the gems:
Shelby's (@milesandmanis) workout goals for the week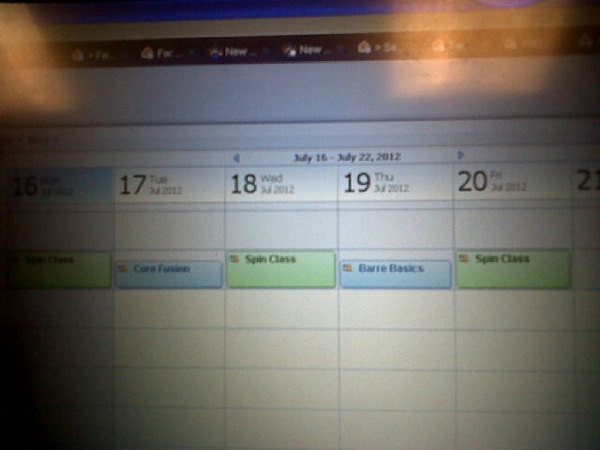 @lisalately 's beautiful breakfast cookie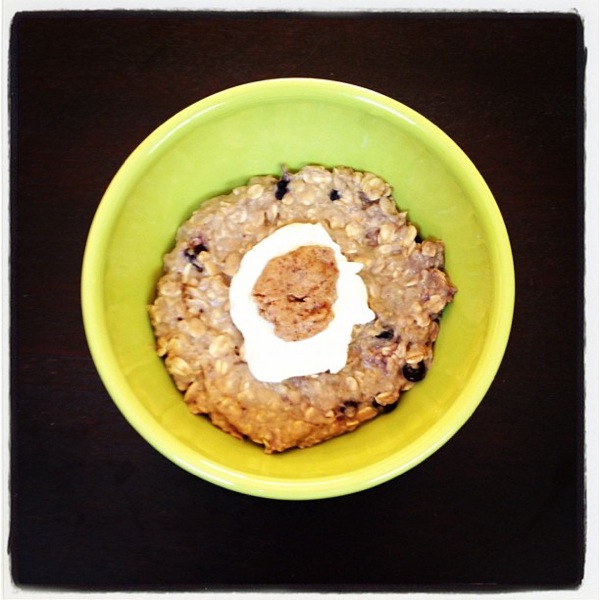 Emma, who won the Larabar giveaway during the week of giveaways, sent me this pic with her goodies! She lives in England, so I shipped them out hoping they'd make it there ok- was so happy to see that they did!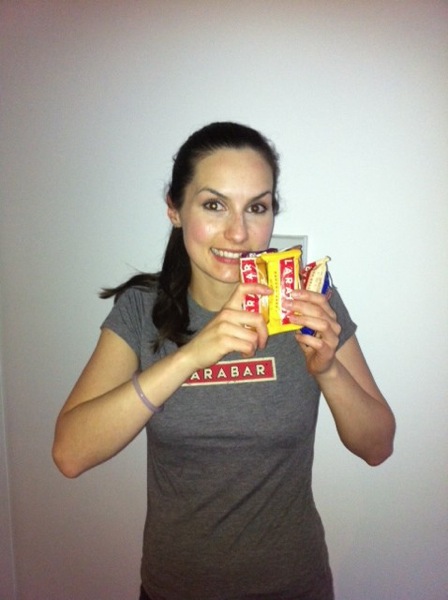 -Roons! I've been pretty roon crazy since I started the blog, and decided to finally share a recipe variation. Hope you love them!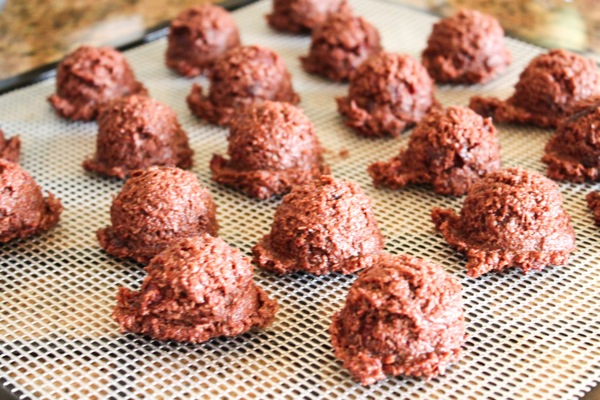 xoxo
Gina
Today's workout jam: My friends at OpenSky made a Spotify playlist featuring all of my current faves! Check it out here, if you'd like <3