Hi friends! How's the day going so far? I can finally post my P90X3 review–apologies for being late to the blogging party today! I had a deadline, and as usual, every type of technology seemed to fail me. (Why does that always happen?)
Tie dye skirts make everything better. 😉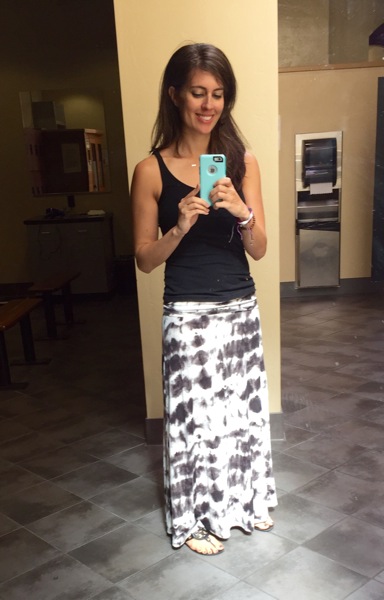 After this post goes up, I'm excited to get planting! We had grand plans for it last night, but after dinner and Menchie's, it was pretty dark. I'm hoping we'll be able to plant some greens (like kale and chard), but we need to find a good spot in the yard.
The goods + some pots to expand succulent-palooza: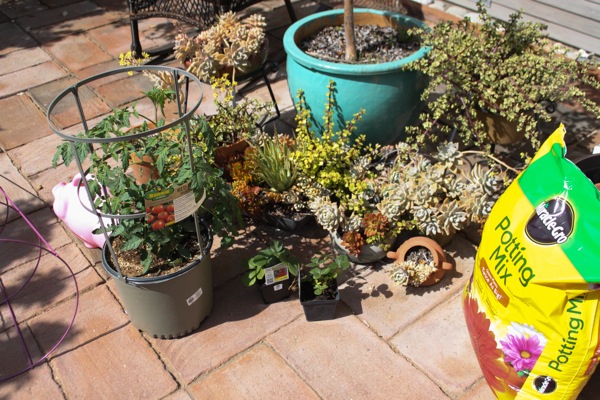 Hashtag proud succulent hoarder.
Today, I thought I'd share my review of P90X3, since a few people have asked me about it. I originally ordered it because I thought it would be fun to get in some naptime workouts on the days I don't teach, and try something new. I've always been a fan of the Beachbody workouts (here are my reviews of Insanity and TurboFire) and was really excited to give this a try. I went back and forth between P90X3, PiYo, and T25, and ended up going for P90X3 since I don't have any Tony Horton DVDs.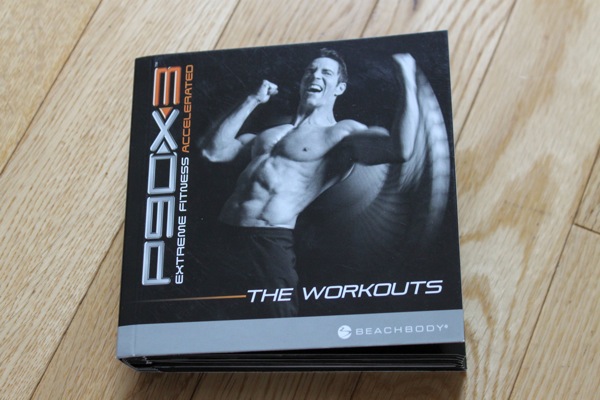 The verdict: not my fave.
I've had the honor of working out with Tony Horton at IDEA, and he is a powerhouse instructor. He's HILARIOUS, a wealth of knowledge, and I love his style of cueing and motivational techniques. It didn't translate well on the videos. The jokes were sooooo awkward, and I felt like they took up a lot of time during workouts that are already short (30 minutes). If I'm going to get in a killer workout in 30 minutes, there's no time for slow awkward jokes. I want to work hard, and be done.
Here are the pros and cons of the workouts (please keep in mind that I didn't follow the schedule, I just did the DVDs here and there, and still haven't done all of the workouts in the set):
P90X3 Pros
-Balanced workouts. I LOVE that the workouts include a mix of balance, agility, intervals and strength. It's an effective way to keep the body guessing and encourage results.
-Short! 30 minutes and you're done. This is great for those who love the original P90X, but didn't have the time to complete the workouts, as some of the original workouts were an hour +.
-Modifications: there's always a modifier to watch during the Beachbody workouts, so you know how to modify or progress according to your personal level.
P90X3 Cons
-Not as challenging as I was hoping they'd be. I think this is because I'm used to Insanity and TurboFire, both of which leave me in a puddle of triumphant sweat on the ground. After each workout, even when I was working hard, I didn't feel like I got everything out of those 30 minutes.
-Long set-ups, and jokes, which took time out of the workout.
-Fun level: low. It just didn't have that fitness magic that makes me look forward to a workout. I just felt kind of "meh" about them.
I'd love to try another Beachbody workout this summer, so now I'm back in the PiYo and T25 debate. 😉
Here are posts about them on the blog!
Have you tried any of the Beachbody workouts? Which one is your favorite?
Hope you have a great afternoon <3
xoxo
Gina
Full transparency: I am a Beachbody coach, but do not sell Beachbody products on the blog at this time. <3