My review of the Fitbit Flex
Hi friends! Hope you're having a wonderful day <3 Thank you so much for Livi's birthday wishes. It's been fun to read your comments to her throughout the day 🙂
Many people asked me to review my Fitbit Flex, so I figured it was perfect timing since Livi is napping and the house is ready for tonight's little fiesta.
Just a head's up: I paid for the Flex with my own $, and am not affiliated with the company in any way.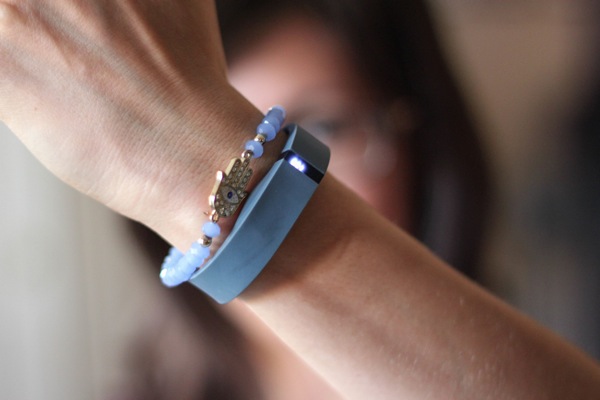 I wanted a fitness tracker since I'm not teaching/assisting 15+ classes per week anymore and I'd be able to get an idea of my activity level. On one hand, I still feel extremely active because I'm chasing Livi around and still getting in regular workouts, but at the same time, I also feel very sedentary with the extra hours I've been sitting to work on the book and studying for my Weight Loss Specialist exam. (Random note: I start teaching Zumba again next week, just one class per week, but I CAN'T WAIT.) Last week, I ordered the Fitbit Flex after researching quite a bit online. I had narrowed it down to a few options (the Jawbone Up, Flex and Fitbit Force) and after reading that quite a few of you were happy with your Flex, I went ahead and ordered one. The slate color was marked down for $89 on Amazon, so I figured it was destiny 😉
How'd I decide?
Fitness trackers are really glorified pedometers. They provide a variety of insightful data through their respective apps -I was most curious about my sleep patterns- and track movement help you to gauge your activity level throughout the day. I really love the design of the Jawbone Up, but had read online that quite a few people had issues with the quality and the customer service when their Up bit the dust. I also thought the fact that you actually have to plug it into your phone to sync was a bit of a hinderance and figured I'd prefer something with Bluetooth capabilities. That left me with the Force and the Flex, and I ended up going with the Flex. The tracker can be removed from the wristband, which is great because rubber wristbands tend to get gnarly after a bit of use, and it was smaller than the Force.
Fitbit One is another option, which clips onto your clothes (more like a traditional pedometer) but considering my propensity to lose things, it wasn't really an option. Flex it was!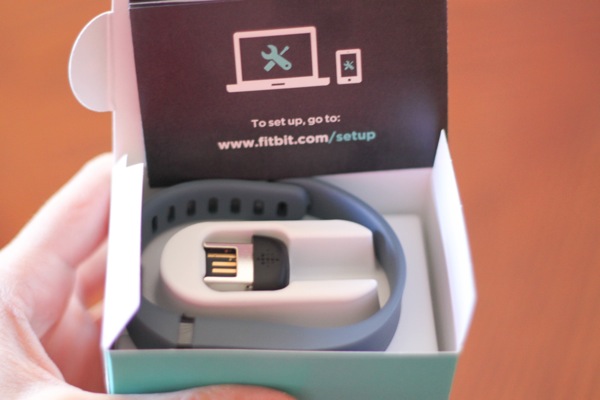 It arrived the NEXT DAY (wahoo for Prime shipping!) and I couldn't wait to test it out.
Now that I've had it for a few days, I thought I'd share some of my pros and cons.
Pros:
-It tracks approximate mileage, steps, calories burned and sleep patterns for the day. If you're a MyFitnessPal member, you can sync it with that app to track your food intake, too.
-I LOVE THE SILENT ALARM. For the silent alarm, the wristband vibrates a few times to wake you up. It's amazing, and not as harsh as my angry iPhone alarm.
-It's pretty inconspicuous. A few people have asked me about it, but I don't feel super nerded out wearing it. Of course, I'd never wear it with a pretty dress, but for every day, it works.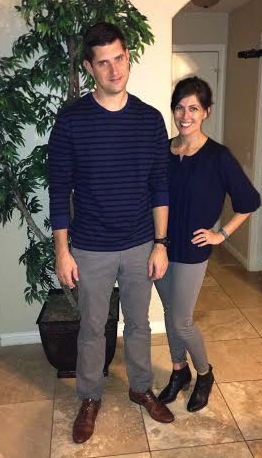 (when I accidentally matched my outfit to the Pilot's)
-Easy to use and easy to set up. With the app, it pretty much runs itself. All I have to do is tap it twice to see how I'm doing -lights indicate whether you've reached your goal- or to tell it I'm going to sleep.
-Comfortable snug wristband. Each pack comes with a large and small wristband, which is extremely comfortable and secure. I haven't had it fall off or anything like that.
Cons:
-While I like the fact that you can remove the tracker from the wristband, the thought of getting water in there skeeves me out. It says you can wear it while showering or swimming, but I'd be afraid to.
-It's still kind of ugly. I think this is why the Jawbone has major appeal, and I'm excited to see some of the sleeker fitness trackers that will hit the market this year.
How accurate do I think it is?
While I think it's less accurate than a heart rate monitor, for everyday, I think it makes more sense to wear a tracker and get a general idea of trends and patterns. You can always gauge improvement, whether the numbers are perfectly precise or not. I realized that it counts my crazy hand gestures as steps, but doesn't count for much when I'm strength training, so it must balance out.
Some of the things I've noticed:
I especially love the sleep tracker. For the past few months, I've woken up feeling totally exhausted. I had blood work done because I thought something was wrong with me. Turns out, I'd been sleeping horribly. The first night I was restless 22 times! I don't know if it's a subconscious thing or what, but the past few nights I've been restless ONCE and have woken up feeling amazing.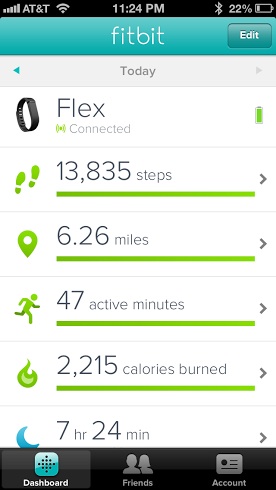 It's HARD to get in the recommended 10,000 steps per day. I'm a pretty active person, but on the days I don't run, it's challenging to reach that number, especially because Tucson isn't a walking-friendly city. It's very spread out, and you have to drive everywhere. Even with constant active play with Livi, in order to get to my 10,000 steps, I have to take Bella for a nice long walk and get in some kind of cardio for the day.
All in all, I'm really happy with it. I'll let you guys know if anything changes, but that's my initial review so far 🙂
Do you have a fitness tracker or another method to gauge your activity level?
Fellow Fitbit friends, any pros or cons you noticed that I haven't listed above?
Have a great night and I'll see ya in the morning!
xoxo
Gina