Hi friends! Thank you again for all of Livi's wonderful birthday wishes <3 She had a great day yesterday, hanging out with her cousins and nanas, singing "Happy Birthday" on and off to herself, and had the cutest little skip to her step. She hopped and twirled even more than usual yesterday 😉 
The morning started off with a visit from the madre, who continued the tradition of a pink donut with candles and "Happy Birthday."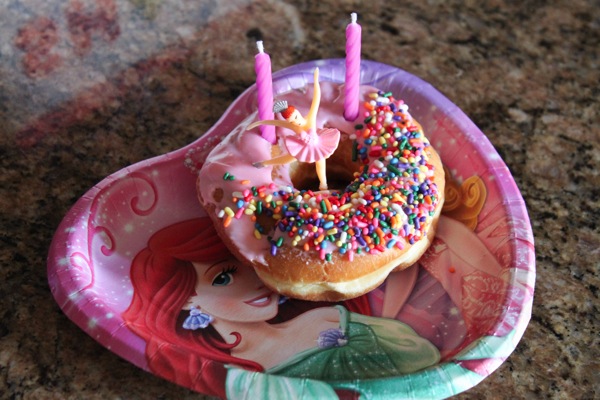 We played in Livi's new Frozen dress and my nana stopped by to see us before we all headed off to the zoo. Nana and I took Liv to the zoo last year on her birthday, so it was exciting that madre could join us this year.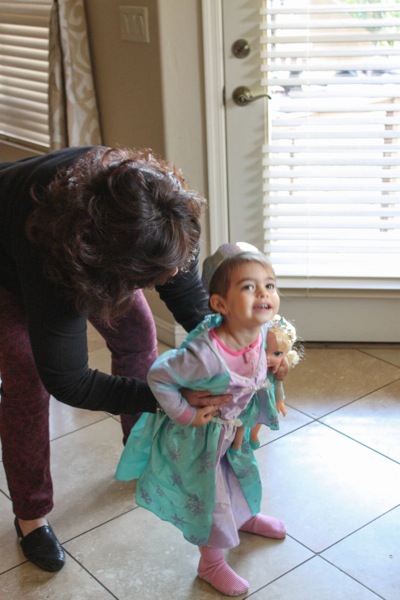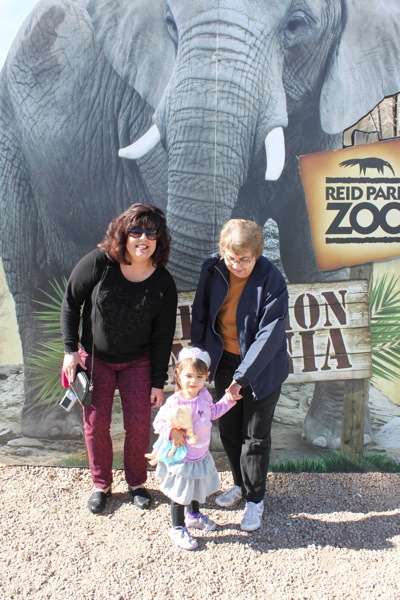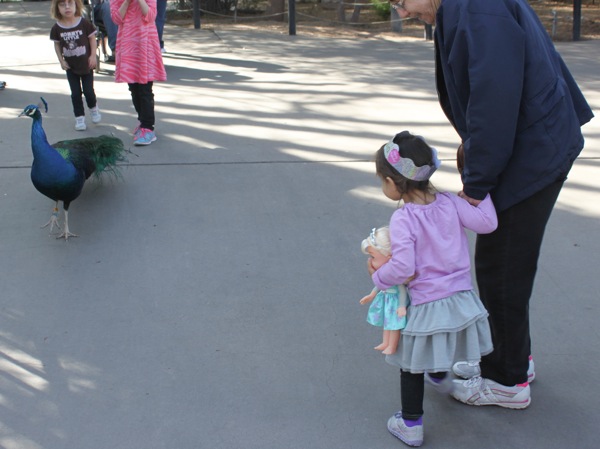 While the birthday princess took her afternoon nap, I got the appetizers together (dips, Caesar salad with homemade croutons and dressing, crackers, veggies, chips and salsa) while the Pilot ordered four jumbo thin crust pizzas from Rosati's, and madre brought over the cake. Isn't it gorgeous?! She ordered it from the Whole Foods bakery, and they did such a gorgeous job. The cake tasted incredible, too: white cake with strawberry filling and pink frosting.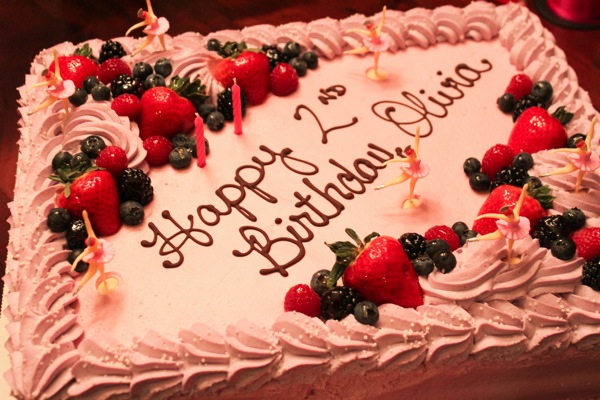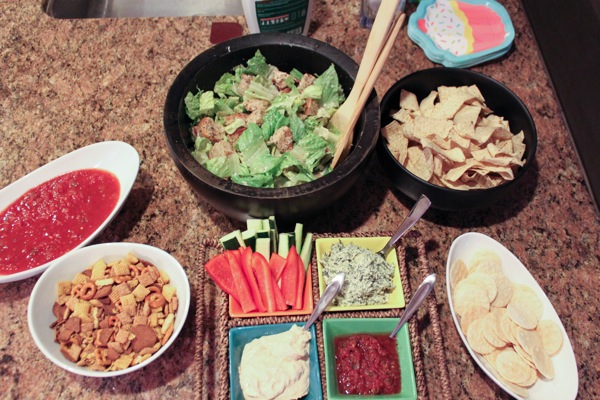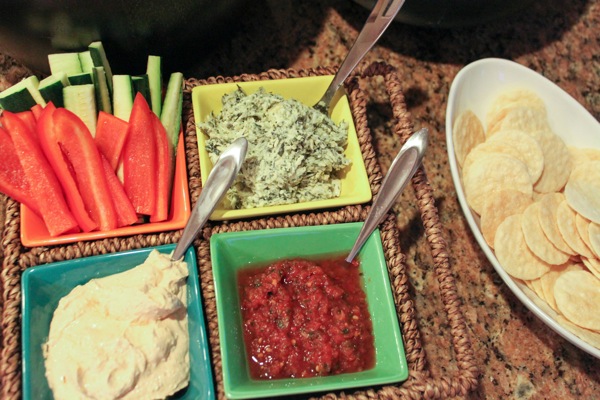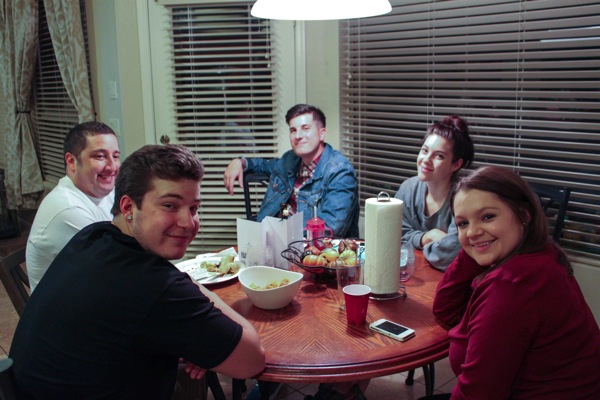 Nana brought over this amazing non-violent piñata. She was worried that Livi wouldn't want to hit her princess friends -she cried the last time we had a piñata at the house- and found one with strings attached to the bottom. You take turns pulling the strings until one opens the trap door. It was a huge hit!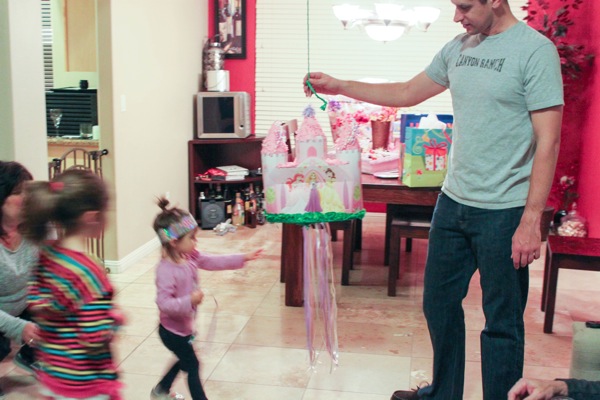 Singing "Happy Birthday" with her other nana (the Pilot's mom) on speaker phone: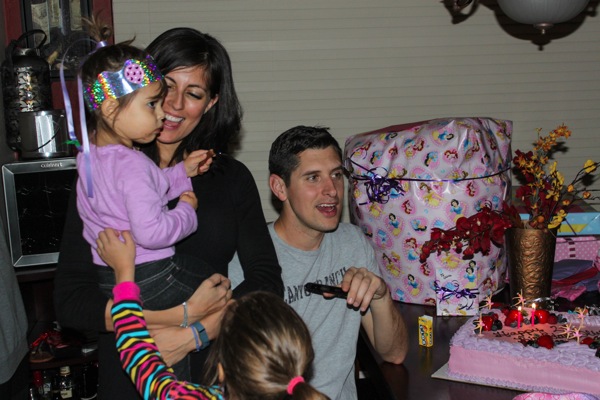 <3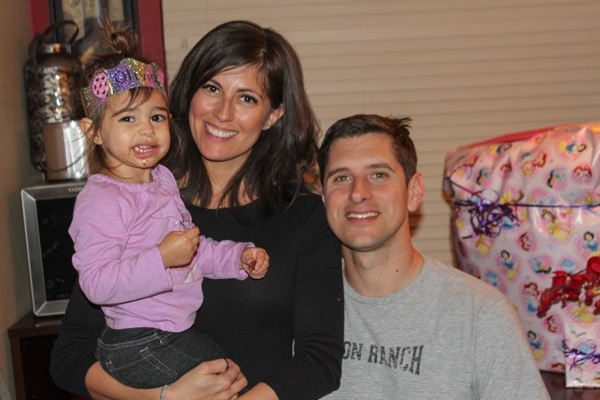 And just because a party isn't complete without a crow-off compeition…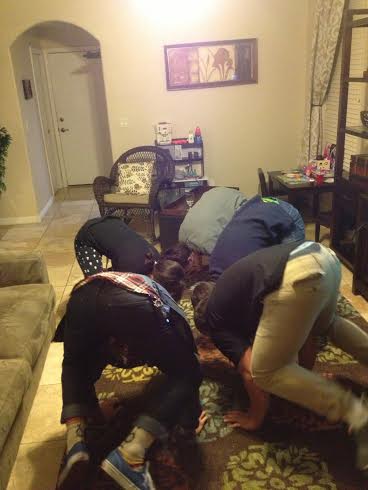 It was funny because the night ended off with Fruit Ninja on the Xbox, which I played with the fam the night before I went into labor. Everyone said I was cheating and using my belly to chop extra fruit 😉 It was an amazing night with so many people we love.
Hope you have a great morning! I'll see ya later today with a new Tabata circuit and video.
xoxo
Gina