my second time on the reformer
Hi friends! How are you? How was the weekend? Hope you had an amazing one with lots of relaxation in there. First of all, I want to say thank you so much for all of your heartfelt comments, Facebook comments, messages and emails following my Family page post. To be totally honest, I was kind of nervous to post it. Not because I didn't think you'd be absolutely lovely and kind (because you always are), but it can be frightening to put so much of yourself *out there.* Thank you for surrounding me with your positivity. It means so much to me. I had to film a Snapchat "thank you" like 4 times because I kept starting to cry haha.
This weekend was a pretty great one. The only downer is that I think the fall/winter revolving door of sickness has begun. WHYYYYYY. P and I were sick a few weeks ago, and I thought the Pilot ditched it, and he got it the worst. Now Liv is sick, P and I are fighting it (again), and I know that the Pilot is just around the corner. Fellow parents, when does this stop? When do you stop getting sick all of the time? I heard it's usually when the baby is 2, but when Liv started preschool it all went out the window. Who even knows.
Some pics from lately:
Trip with P and some friends to the zoo: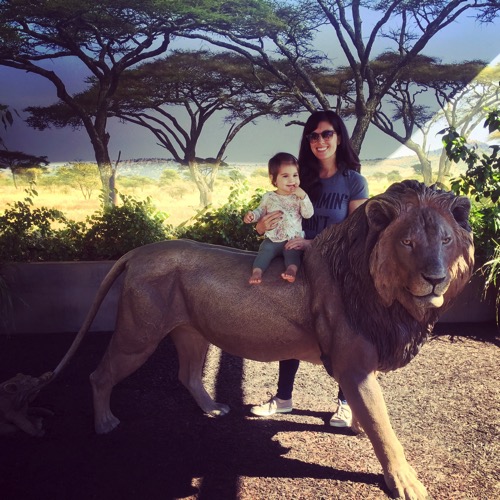 (She threw her shoe into the flamingo exhibit, and it was pretty hilarious when I had to reach down to get it out)
Friday afternoon, while P napped, Liv and I played outside, blew bubbles, and she rode her scooter. The weather was gorgeous, and we're trying to hang out as much as we can outdoors.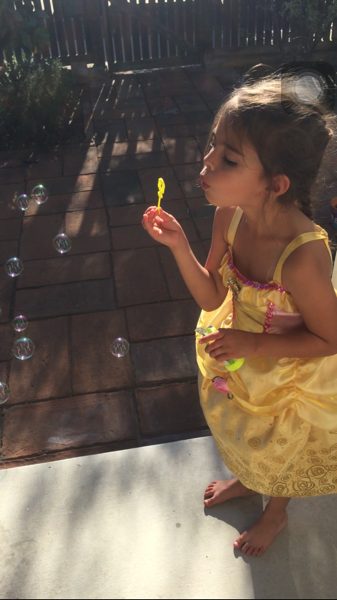 (Wearing princess dresses, natch.)
I tried out the new Nekter Juice Bar in Liberty Station!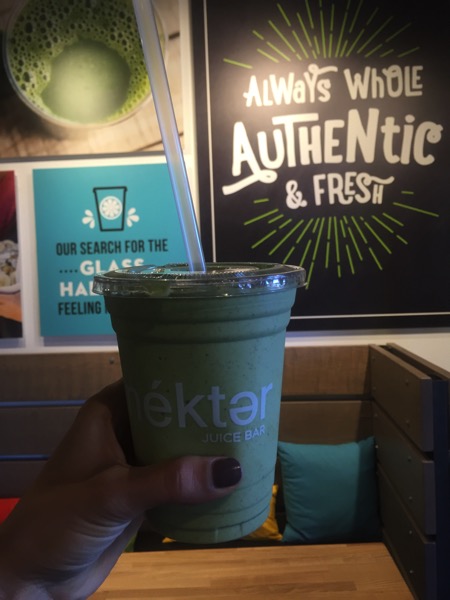 I'm SO EXCITED we have a closer location -the La Jolla one is a bit far- and I love their juices, smoothies and acai bowls. I grabbed a Health Nut smoothie with greens + pea protein.
Dinner was broiled lemon salmon (recipe from Cooking Light) and salad with homemade dressing.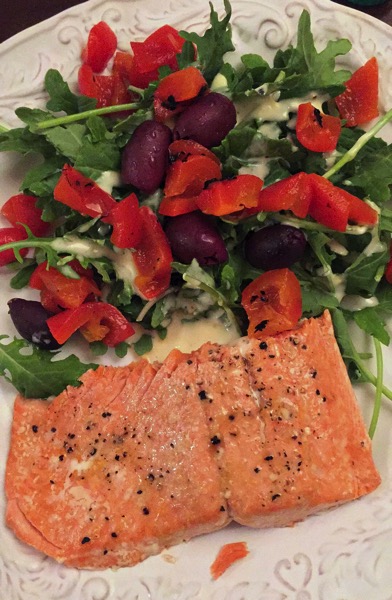 Saturday, we chilled at home, and I made the famous Buffalo Chicken Casserole from Fed & Fit. I had prepped the chicken the day before and bought peeled and diced sweet potatoes from Trader Joe's (winning) so putting it together was far less labor-intensive. My friend Arsy posted the recipe here if you want to check it out.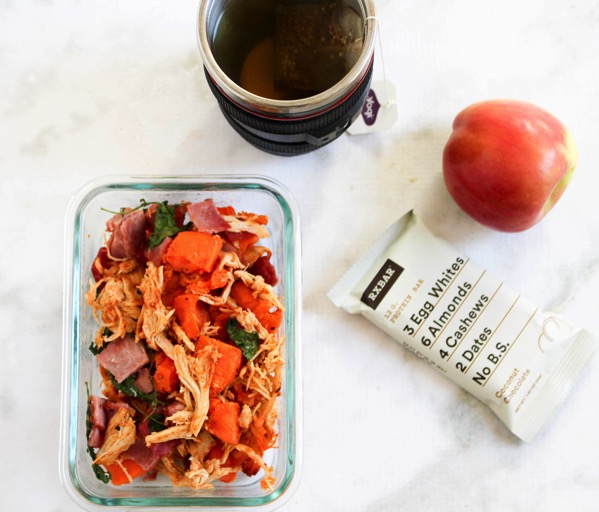 It is AMAZING and the leftovers have been fantastic for lunch.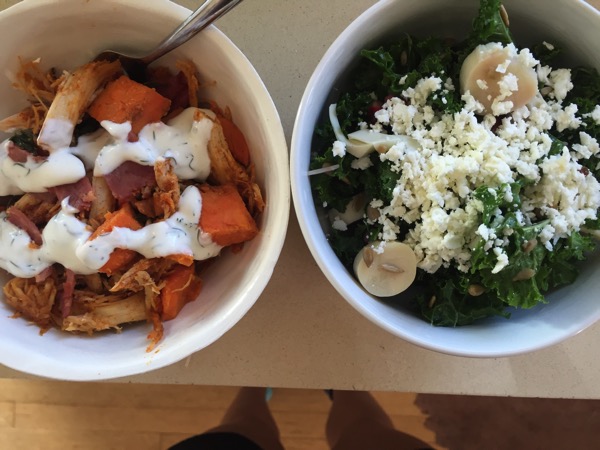 I packed up a serving to eat on the road, since I was heading up to Carlsbad for a Postpartum Exercise workshop led by my lovely friend Jess. When I saw that she was hosting this workshop, I knew I wanted to enroll because I'm always looking for ways to make PBB even better. We learned about postpartum fitness for 6 hours, and also did some safe (yet KILLER) exercises on the reformer.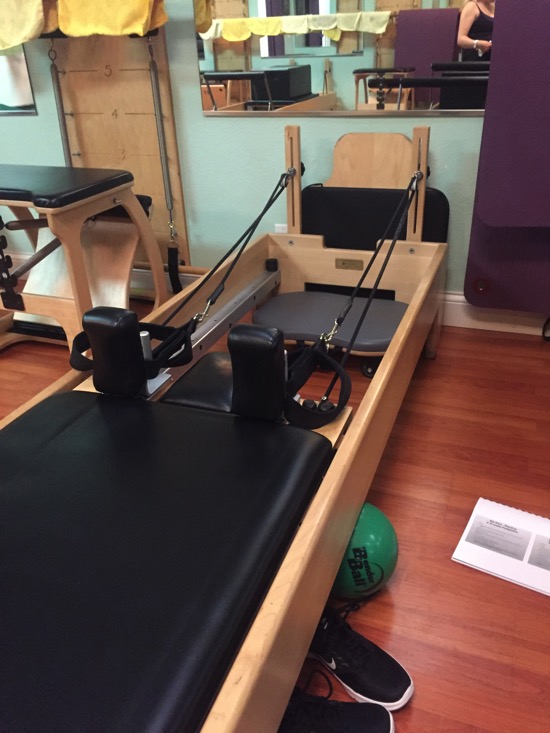 I'm pretty sure it was my second time on a reformer. (I've done the Megaformer at CORE40, but only tried a classic Pilates reformer once.) It looks like a torture device, which makes it appropriate that it would be so intense.
The workshop was incredible, and I always love the opportunity to learn more about and discuss women's fitness and health considerations. For all of my fellow fitness instructor friends, Jess will be leading more trainings online and through her website. Check it out here. She is a physical therapist and has worked in the health and fitness industry for 16 years. She has so much knowledge to share. <3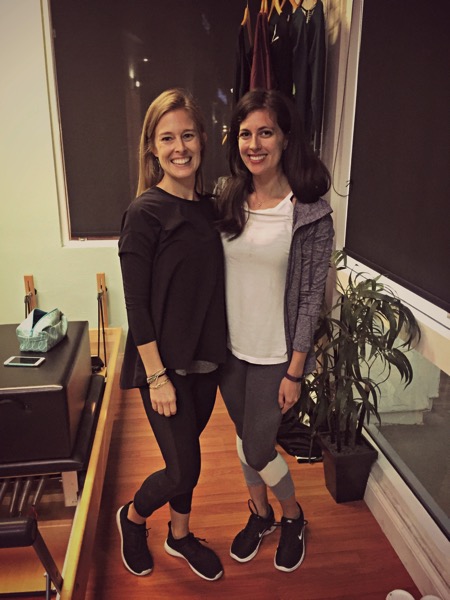 PS I finally tried an RX bar. I liked it! A little chewy, but good.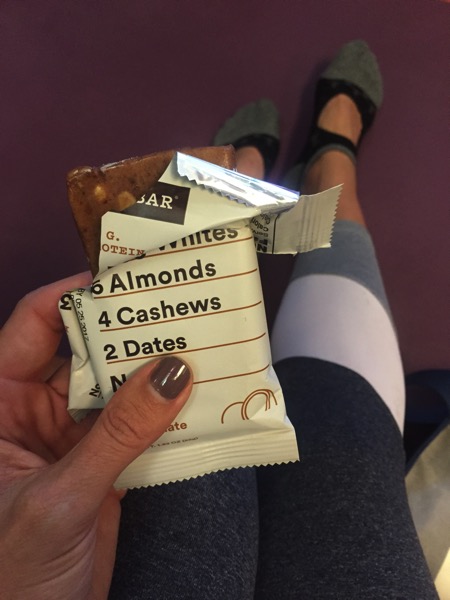 While I was enjoying the workshop, the Pilot took the girls to the aquarium. P hadn't been since she was a tiny baby, and loved the seahorses. It's definitely one of Liv's favorite San Diego spots.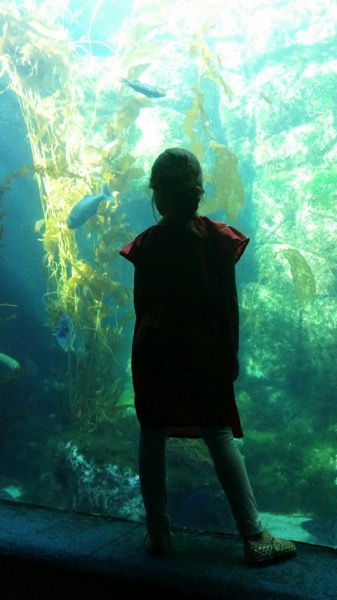 (The fact that he braided Liv's hair was the first thing I noticed when I saw this pic haha. #talent)
Sunday morning was relaxing and lovely. The Pilot gave me the greatest gift ever and woke up with the girls while I slept in. (My love language is sleep.) We got some work done and chores around the house, and did the usual hanging out and chillin'.
Today is an exciting day because I'm filming the Winter Shape Up videos!! THE BEST PART: Anne is here in San Diego to do them with me, and Grant flew up from Tucson to film them. So so pumped.
Have a wonderful day and I'll see ya soon.
xoxo
Gina