Such a glorious fall day <3
The weather for the farmer's market was perfection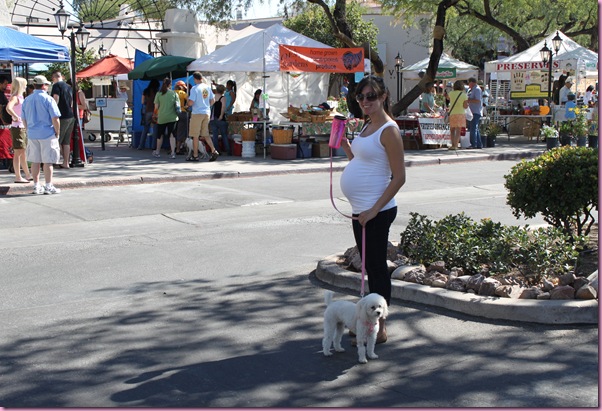 so the Pilot, Bell and I walked around to check out all of the goods- it's been a while since we hit up our favorite Sunday farmer's market.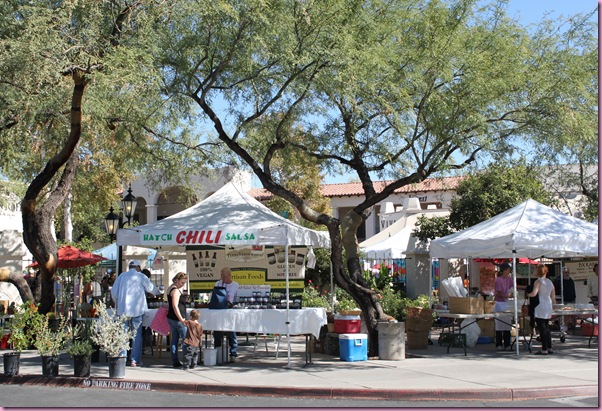 They had the usual fare: salsas, preserves, tea, ethnic foods, local honey, organic eggs and meat, produce galore
and baked goodies: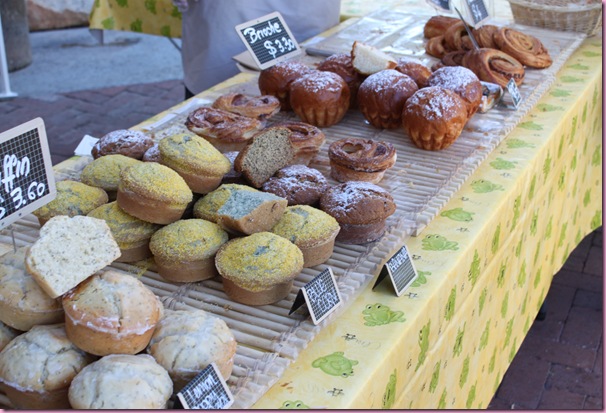 [From Frog's Organic Bakery]
Here's what we ended up with: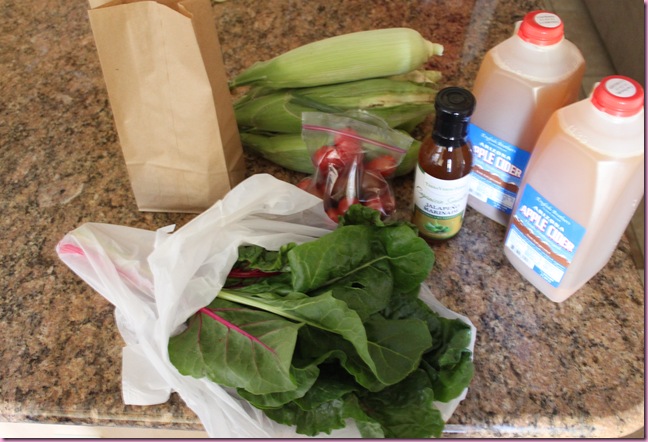 Beautiful Swiss chard, corn (for grilling!), jalapeno marinade, local apple cider (for tonight's pumpkin carving party)
grape tomatoes, which taste like candy, + one ruffle heirloom tomato that the nice tomato man added to the bag for me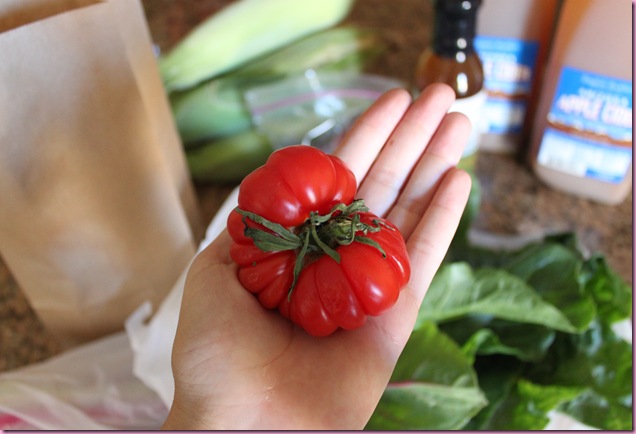 The softest, sweetest dates….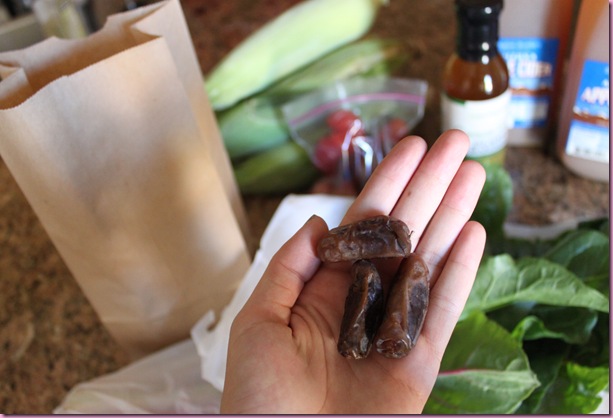 [way better than Halloween candy, in my opinion. Then again, I've have a few mini Almond Joys today]
I can't wait to stuff them with goat cheese or almond butter, but they're also incredible plain.
Sorry Bell, you're too young to date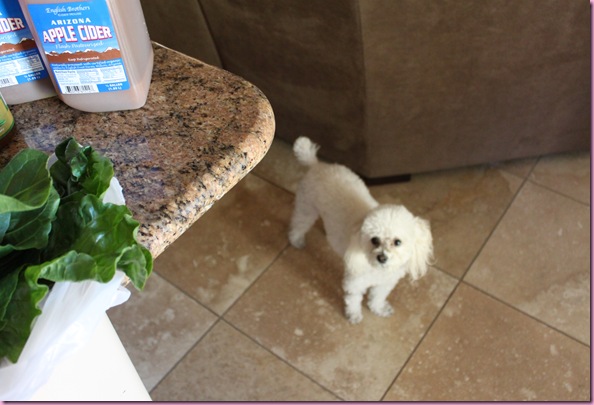 and I don't think they're good for dogs, anyway.
Pre-errand snack was the classic apple, almond butter + cinnamon combo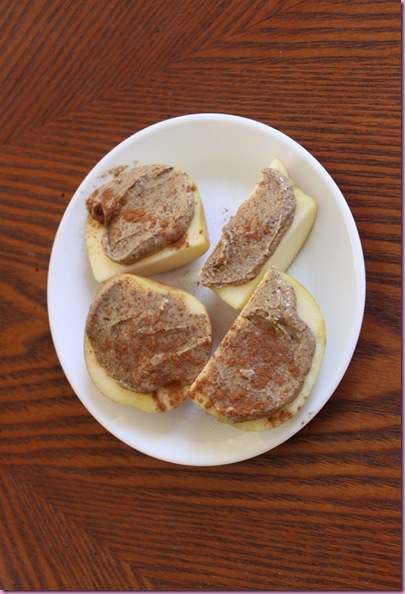 and I went to grab a few things at Target and Trader Joe's. Not only were those two places MADHOUSES –I live for shopping frenzies- but it was really cool to see so many people dressed up in costume on the way to the night's festivities. The best of the evening were a Grecian goddess and one of the Pan Am flight attendants.
The pumpkin selection at Trader Joe's was a little iffy, which is what I get for waiting until the last possible minute, but I was able to find two fairly round ones, and one with a nice long stem <—my only requirement for a pumpkin
For now it's time to curl up with some pumpkin seeds, watch a little bit of this: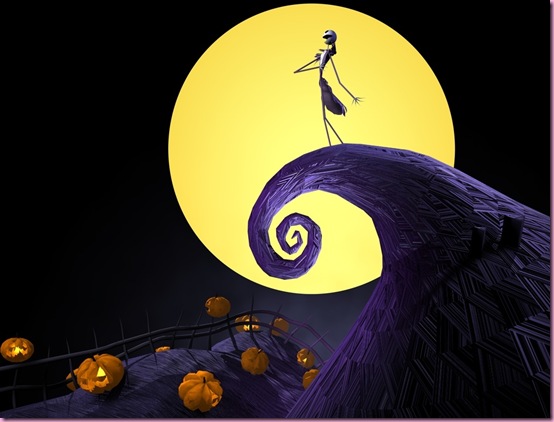 Source
I took a lot of fun pictures tonight -  they'll be up in the morning's Halloween post, along with Bella in her full costume 😉
See ya in the morning!
xoxo
Gina
Something to read:
–The anyone-can-run workout plan
–Celebrities dress up for Halloween
–10 Facebook timeline designs that will blow you away