It was one of those days when I wanted to work out, but the thought of getting to the gym was the only thing holding me back. You know, like getting dressed in normal-people clothes and driving there in the cold. I also hate the thought of leaving right when the Pilot gets home for work.. even if we're both doing our own thing or relaxing, it's nice to just be near him. I told him I was going to get dressed and go to the gym for a little cardio, and he said "why don't you just stay here and do the Wii?"
The Wii!
When we lived in Valdosta, it was an anniversary gift to each other- we drank too much wine and walked to Wal-Mart to buy said Wii. We've had a lot of Rockband nights, but I've only played the Wii Active game a handful of times.
So tonight, I busted it out… and actually think I might be sore tomorrow.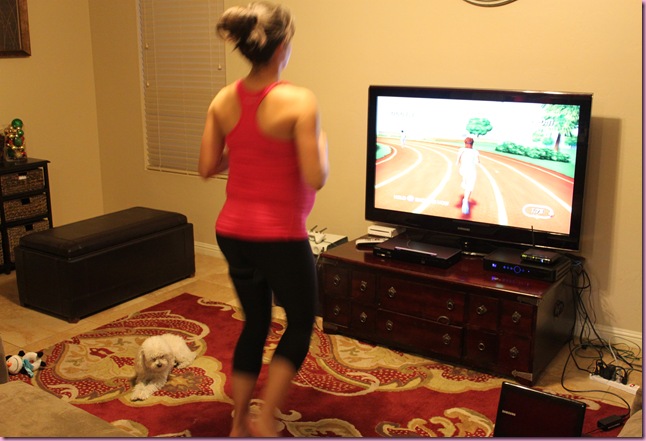 I did a 30-minute custom workout with cardio intervals, strength training, boxing and dance. The boxing was probably my favorite part, and the dancing was super lame. Lots of side-to-side punching and "swinging the lasso." Yeehaw 😉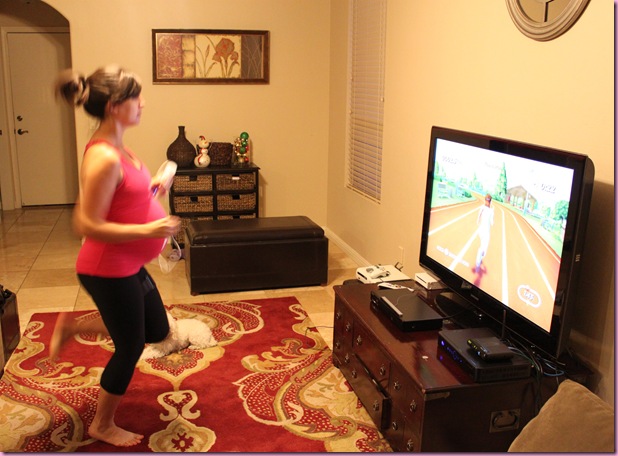 It was actually a lot of fun, and an interesting way to switch it up from the usual routine.
After my Wii sesh, we got started on dinner.
Beautiful salmon: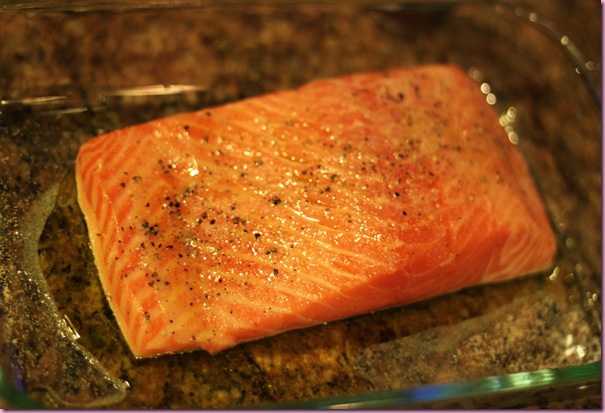 (with lemon, garlic, sea salt, pepper, olive oil, grilled by the Grillmaster himself)
Grilled asparagus: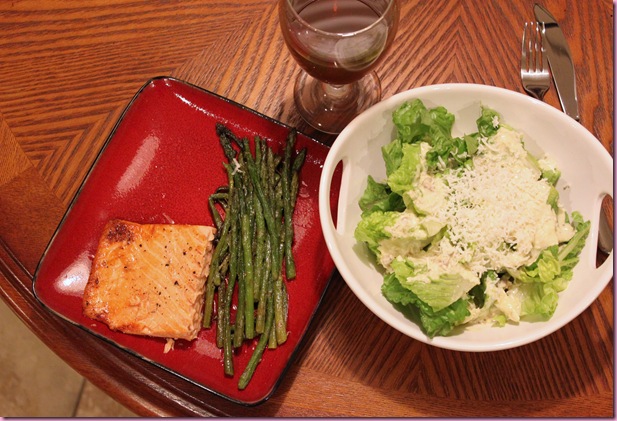 Peppermint iced tea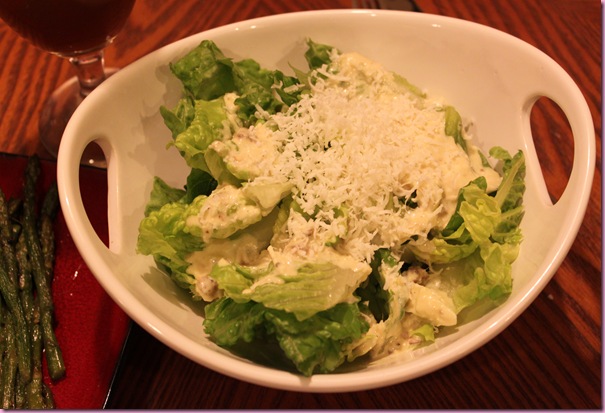 -everything I could wish for.
I go into work a little later tomorrow, so it will be my second BB in a row! Sleeping in will be lovely, too.
Hope everyone is having a wonderful night <3
xoxo
Gina
Something to talk about: Do you have a video game system? Have you ever used it for workouts? The new Zumba game looks FUN 🙂
Something to read:
–How to do the perfect cat eye
–Raw, vegan, pecan chocolate truffles
–Anonymous donors pay off Kmart layaway accounts (I posted this on FB earlier, but figured it should be here, too. Made me cry)
*Did you win the family page giveaway? Winner is posted at the bottom *here*, along with the deets for the lotion bar. Thank you so much to everyone for entering, and expect more giveaways in the near future <3