and no hound like Bell 🙂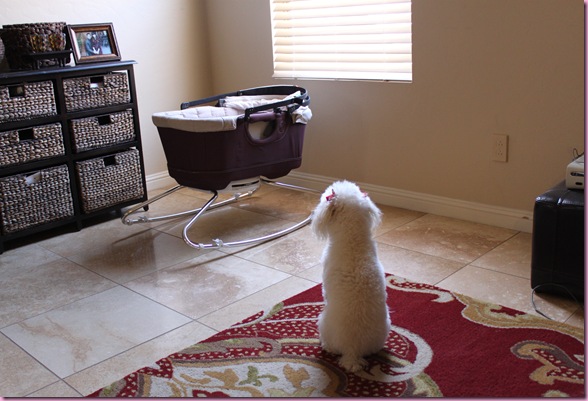 Everyone is slowly getting into the swing of things as a new little family. More deets on the Family page, but I wanted to thank you all again for being so encouraging and wonderful this weekend. It was a life-changer, for sure, and we couldn't be happier <3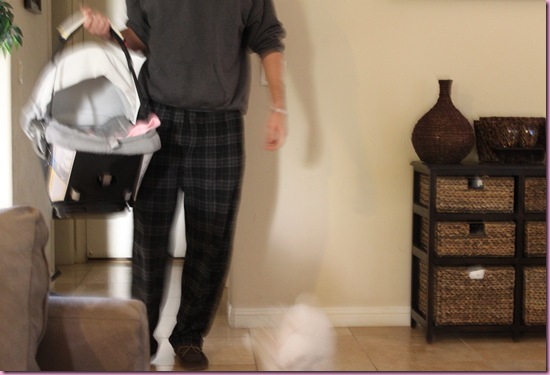 Since we spent the weekend at the hospital, we were surrounded by family and friends
who thankfully brought us food and saved us from the likes of this: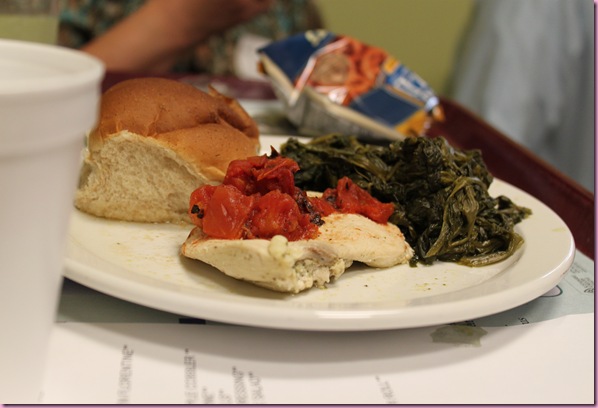 Chicken Florentine (?) with brown spinach…
My uncle said it was surprisingly good, though 😉
Our first meal back was turkey wraps and sandwiches (banana peppers, romaine, lettuce, mayo, Dijon and turkey) with dark chocolate almond milk.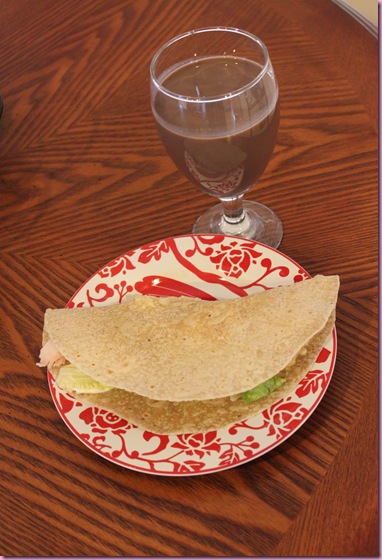 So simple, and tasted like the best thing ever.
I just wanted to say a quick hello since my "In Labor" post has been up since Saturday, but I'll be back tomorrow with some fast fitness fixes.
Don't forget, Winter Shape Up starts next Monday! It's going to be a good one.
Have a great night <3
xoxo
Gina
"It is always the simple things that change our lives. And these things never happen when you are looking for them to happen. Life will reveal answers at the pace life wishes to do so. You feel like running, but life is on a stroll."
Donald Miller