Oh hi, coffee.
It's nice to see you this morning… afternoon.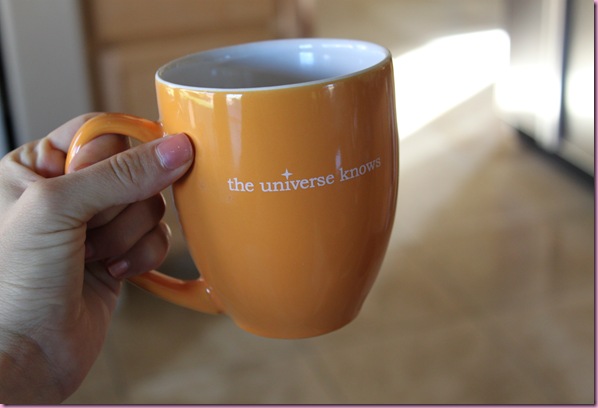 Just a half-caf, but has already put a little pep in my step, along with a kinda weird but really delicious breakfast.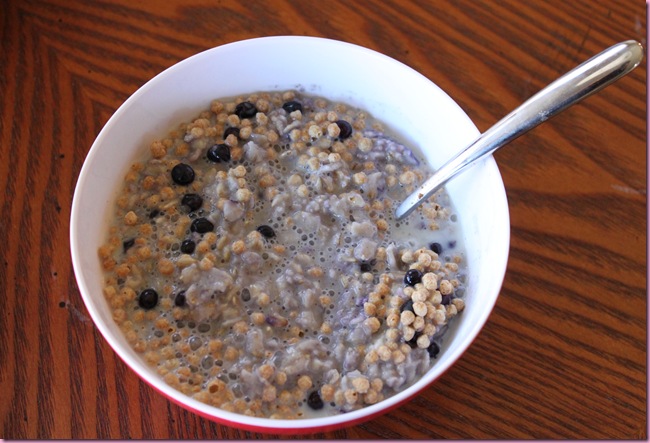 I wanted oats and cereal, so I just combined them along with some almond milk, Sun Warrior and blueberries.
Things are slowly getting into a groove over here, and it was so nice to spend yesterday at home with the our little family and sleep in our own bed.
My brother brought the Pilot some pizza after work,
cuddled the little mouse on the couch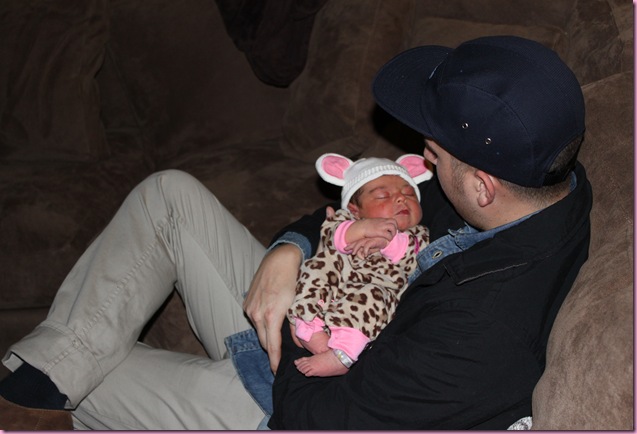 and I enjoyed some Renee's Organic Oven delivery while we watched the Bama game (roll tide!).
Hummus, goat cheese and veggie GF sandwich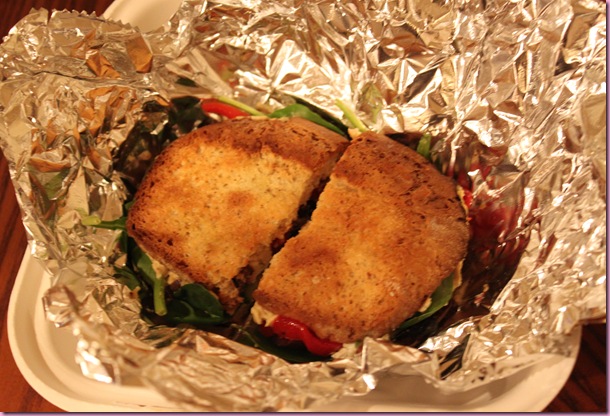 avocado salad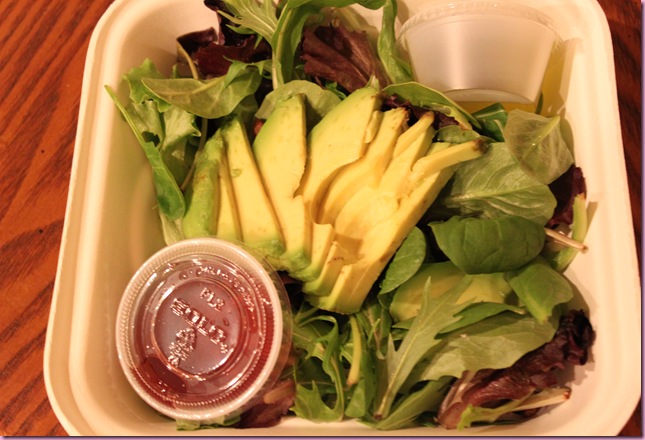 While my workouts currently involve lifting an 8 lb 6 oz bundle of love, I know that many of you may have already started working towards your new year's fitness goals. [Winter Shape Up starts Monday if you're waiting until then to join in the fun!]
As a trainer, I've definitely seen a few things at the gym that are easy to fix as far as effectiveness goes. Of course, if you're at the gym, you're already a step ahead of most people, but it's always a great idea to get the most out of it while you're there.  Here are some of my fast fitness fixes to consider while you're changing up your workout plans:
1) Change something every day. It's so easy to get comfortable in your routine and stick with the same things that you know and love. I've definitely been guilty of this one in the past- I'll get crazy excited about something new and then only do that for a while, see results from it which eventually plateau (the body is a smart machine and gets used to its demands), and then onto the next thing. The best fitness plans are ones that include strength, cardio, flexibility and modes that you enjoy. [For more help with this, check out this post on rut-busting]

2) Rest. Contrary to what would be expected, change happens when the body can rest, recover and repair. If you continue to break it down, you're not only more susceptible to injury, you won't be able to see the results you're looking for. Include at least one day of active rest each week.

(Walking Bell = my favorite active rest)

3) Consider intensity. Vary intensities every day- there's no need to go balls to the wall with every single workout. You'll actually see diminishing returns from pushing too hard every day, and like I've said before, your heart is a very important muscle- it needs rest, too. Even if you're working out moderately every day, try pushing yourself a little harder at the end of your workout to see how it feels. Don't let yourself do the same cardio or weights set that you did yesterday.

4) Strength train! Don't be afraid of pumping iron. One thing I often see is when people are trying to lose weight or body fat, they try to focus solely on cardio and neglect strength training. Lifting weights will promote lean muscle growth and the more lean muscle you have, the more calories you'll burn, even at rest. If you need help setting up a weight training plan, check out this post on Weight Training 101.

5) Have fun with it. Remember to keep your workouts new, exciting and something you enjoy. If you put too much pressure on yourself or set up a crazy fitness plan, it will just end up leading to dread and burnout. Workout with a friend, take some new classes, and take it easy on yourself <3
What changes have you made to your fitness plan lately?
Anything you used to do that you now know wasn't working for ya?
When I first started working out, I wanted my arms and abs to look great so I worked them every single day. Not the best way to do it, and I wasted so much time doing crunches and bicep curls.
Hope you are having a great day! <3
See ya later with a Family post.
xoxo
Gina