Last week, I took a *bad* yoga class. The asterisks around "bad" exist because all group class experiences are subjective; one person's train to soul freedom is someone else's sad trombone. This yoga class was my sad trombone.
Our favorite yoga teacher moved to Korea so last week, I took a class with a different instructor.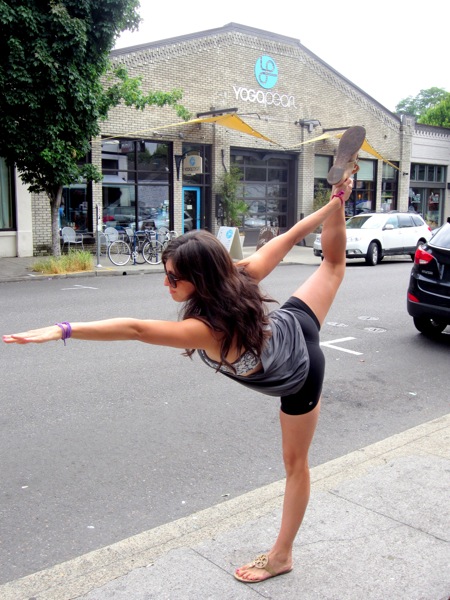 (pic from Portland yoga adventures with Anne)
I couldn't get into my groove for the entire class. Even though I wasn't expecting the same class I was used to -I'm always excited to take classes from new instructors- it just wasn't what I love from a hot power yoga class. Instead of moving quickly from one pose to the next, we held them. The transitions were different between poses. We didn't do any arm balances. And the music… oh man, the music. It just wasn't my cup of tea. (I basically laid in savasana twitching when a crooning, orchestral track came on. No zen for this girl.)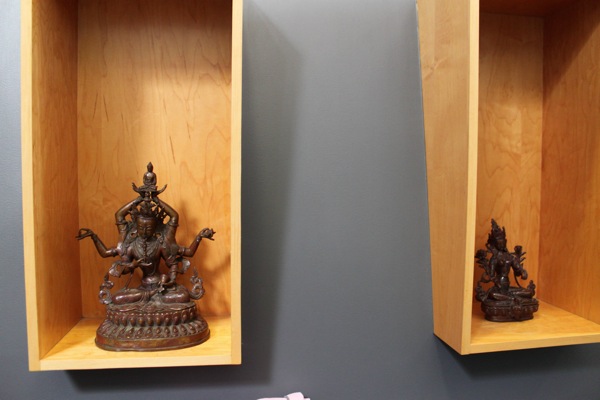 I feel badly writing this because I don't like to be a complainer, but I thought it was worth mentioning since it was on my mind. I heard a few people grumbling outside the studio afterwards, so it was good to know I wasn't the only one who didn't really love it.
One of the best things about yoga is that there are so many different types of practices and instructors, you're bound to find an amazing one for you. I guess I'm back on my "yoga instructor soul mate" search. I already have a class planned at a new-to-me studio later this week!
So this post isn't just about "wah I didn't like a yoga class," I thought I'd share some of the things I've done while teaching, that looking back, I don't think participants would have loved.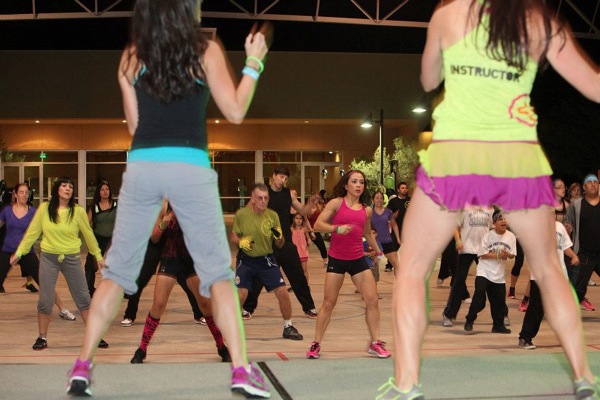 -When I first started teaching aerobics at the base gym in Valdosta, we didn't have an aerobics room. I taught Zumba, step and spin all in a racquetball studio. One time, the stereo broke, so I spent the rest of the class yelling and clapping. I'm sure a lot of people hated it, hahah.
-I've played Josh Groban for cool downs and Justin Bieber in spin class. (I still like the Biebs, not gonna lie.)
-When I first started teaching Zumba, I hardly faced my class. SO boring. I did it mostly because the racquetball room didn't have mirrors and this way they could watch my feet, but I have no idea how I packed that racquetball studio. I like to see my instructor's face for Zumba 🙂
-An awful step class during one of the Pilot's deployments. I hadn't heard from him and was worried/distracted and forgot ALL of my choreography while I was teaching. It was a huge mess, and I had to give myself the "don't cry" pep talk. Since then, I really had to learn how to block out things that were happening in my life and not let them affect my teaching.
Here are some of my major fitness instructor flubs and what I learned from them.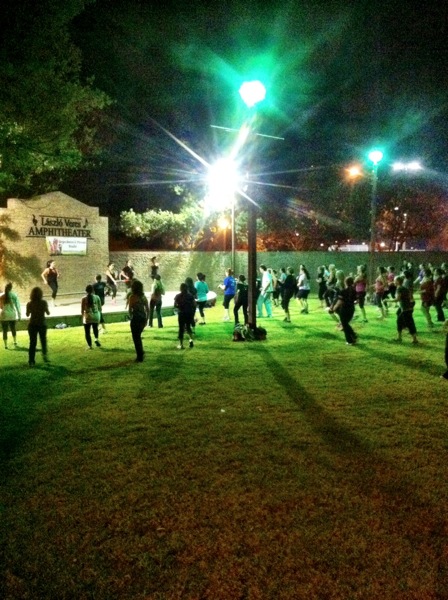 While I'm still learning and trying to get better every day, it's amazing how much you can improve with time and practice. New instructors: hang in there! Take and observe classes… and play music that energizes you <3
So, tell me friends: have you taken any awesome fitness classes lately? Any not-so-great?
Hope you're having a wonderful Monday!
xoxo
Gina
More: things that yoga taught me