Last night was taco night! We also celebrated a certain special someone's 1/2 birthday.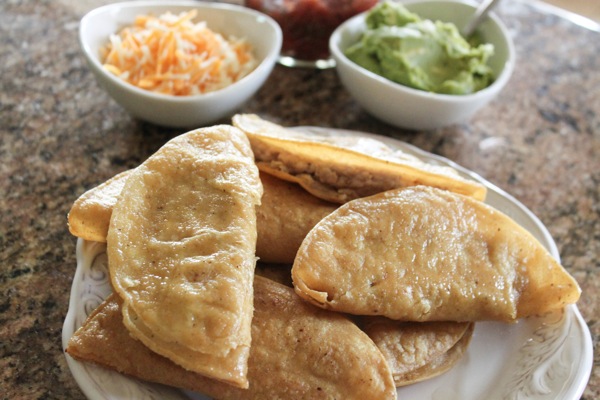 The last couple of times I've made tacos, I've made them the "restaurant way" (browned ground meat in a crispy or soft corn tortilla shell) which isn't usually how we eat them in our family. My mom, aunt, nanas, everyone all make tacos the same way- we call them "hamburger tacos." You take a corn tortilla, add seasoned ground meat to one side, fold it in half and fry it. It's kind of like a burger in a tortilla. I've always been afraid of making them this way because frying things scares the life out of me. I set the smoke alarm off making a salad, so hot oil is just a recipe for disaster. But, somehow, it worked.
The hamburger tacos came out pretty amazing: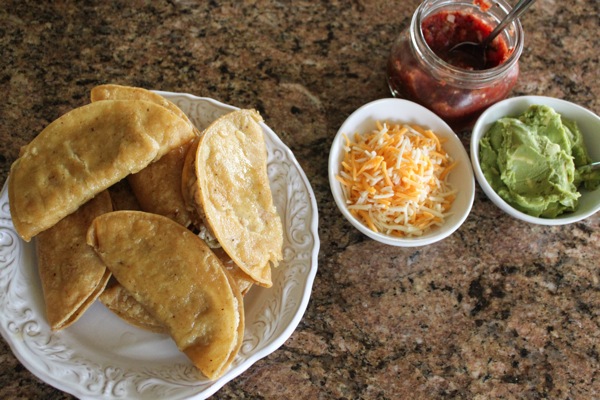 We had them with quick Mexican rice, refried beans, lots of guac, cheese, lettuce and salsa,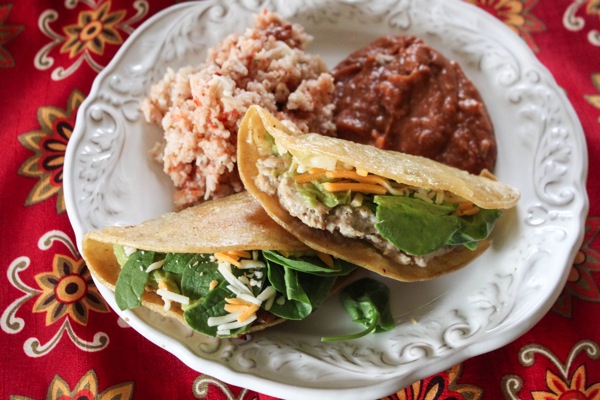 and the half birthday cake. (I was originally going to make it for July 4th, but we did cupcakes and s'mores instead.)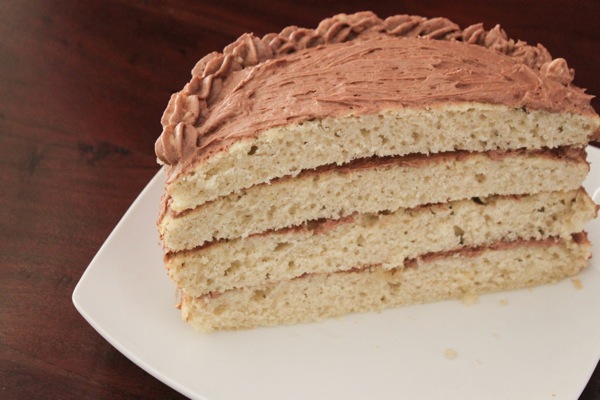 Little half-birthday girl loved it 🙂 We also did some of the things we've wanted to do for her half birthday of giving instead of receiving. Lots of old toys and clothes went into donate, trash or storage bags, and we enjoyed a day with her cousins at the library, swimming and then a lovely dinner + "happy half-birthday to you." It was a bit of a sentimental day for me- I wrote a post for the family page- but I have to cliche-ly say that time passes way too quickly.
After little miss went to bed, I went to the gym for some cardio and strength. This cardio session was only 18 minutes, but got my heart rate UP. Part of this workout is done on the rowing machine (the erg!) which used to really intimidate me. Since using it more often for CrossFit, I realized what an effective cardio option it is. If you've never used the rowing machine before, check out this how-to video or talk with a trainer before giving it a whirl. I alternated rowing with steady state running for an intense and sweaty interval workout: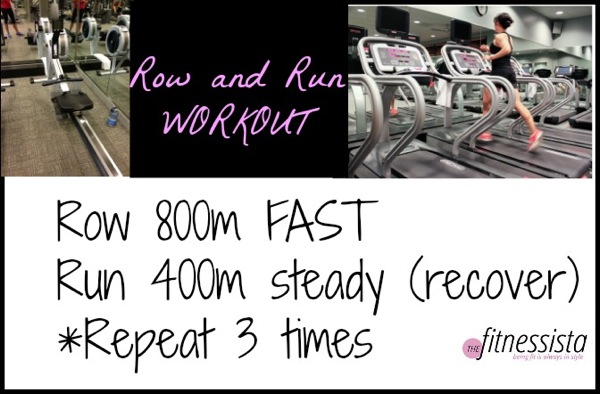 Please let me know if you give it a try!
What's your all-time favorite cardio method? Any cardio or weight equipment that intimidates you?
Hope you have a wonderful day! See ya later on the Family page with Liv's 18-month update <3
xoxo
Gina