Hey guys 😀 Happy Tuesday! Hope your day is going well.
My day has been full of imposters 😉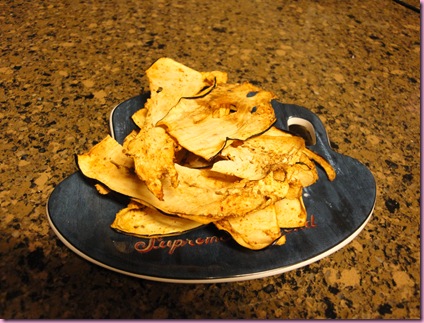 Eggplant Bacon!!! (recipe is in Everyday Raw by my favorite raw cheffer)
A little different than "the real thang" and a MILLION times better 🙂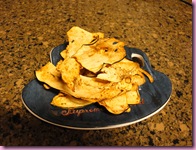 >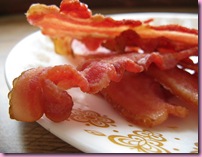 (Source)
With breakfast cookie that I made about 2 minutes before stuffing it my face (instead of making it the night before).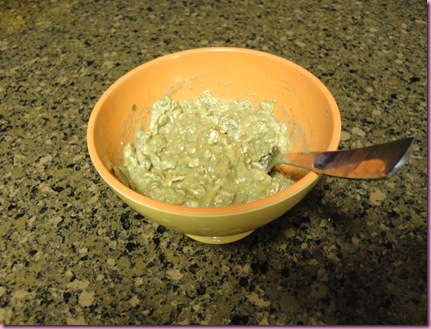 Still delicious, though 😀
I had a couple of training appointments, then came back to the casa to make lonchi for one of my clients.
Mise en place:
Raw brown rice (cauliflower, sunflower seeds and seasonings) and faux tuna (cashews, lemon juice, dulse and seasonings)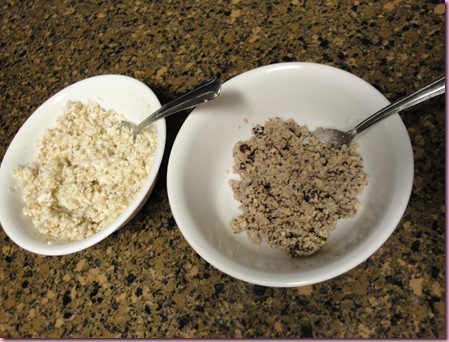 Sliced veg: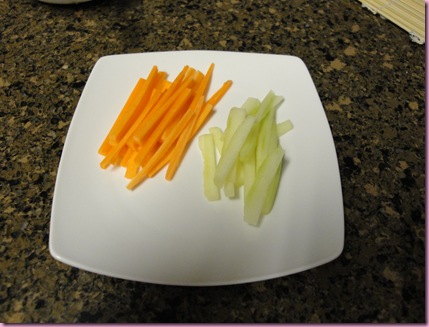 Before the roll: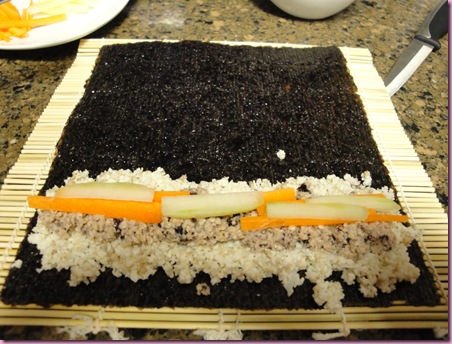 After: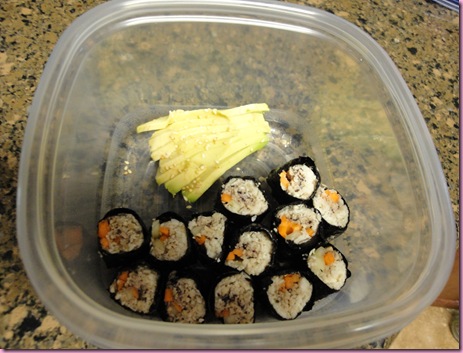 I packed up everything –she also ordered the Vegan almond butter cookies and some eggplant bacon- and dropped everything off 🙂
Snack: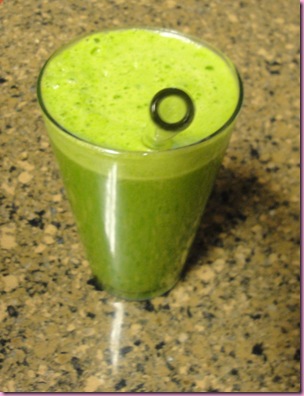 A SERIOUS green juice. I go crazy for these… since I'm not addicted to caffeine like I used to be, these give me a little energy boost 😀
-1 green apple
-1 pear
-1.5 cucumbers
-1/2 lemon
-1/2 container organic spinach
-handful of parsley
After another training appointment, I had some lonchi.
An appetizer plate of the raw tuna sushi: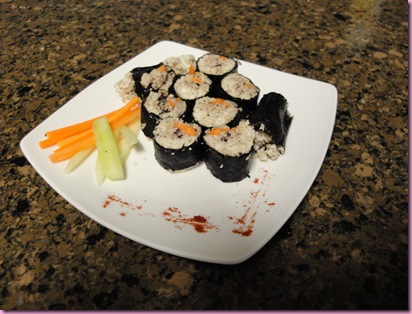 And a Vega Bar: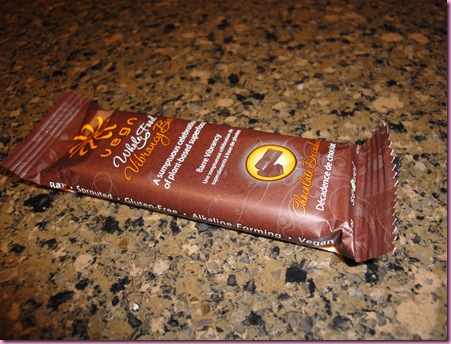 Another imposter. It says chocolate…and there was nothing chocolaty about it, except for the color. It tasted just like the other flavors I've tried, which is a good thing because I like them all 😀 Sadly, my Vega bars are gone – hopefully Whole Foods will get some of those in soon!
Well I'm off to walk the puppen havens (dogs) and then do some yoga before going back to work.
Hope you all have a wonderful day!
xoxo,
G$
Has anyone tried Week 2 of the Winter Shape Up yet??? How's it going? Let me know how ya'll are doing!
Something to read: America's Healthiest Superfoods for Women