Notes from the week: 12/9
Walking has become progressively more difficult every day. Climbing up the stairs, I clutch on for dear life and use the the stair rail to propel myself upwards. When I reach the top, I usually need to take a little break. If I forget something downstairs, it will usually stay there, or I'll ask Tom if he'd please bring it up for me. Making two trips isn't worth it.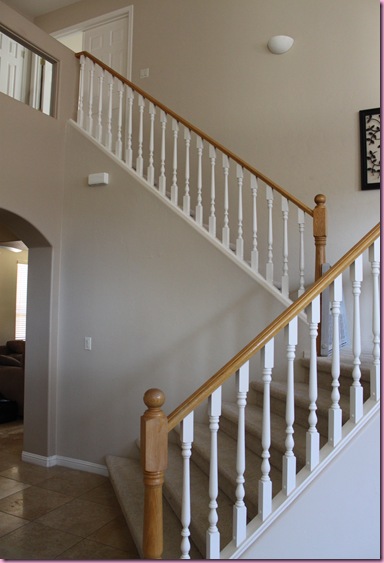 Along with walking becoming more of a challenge, I've also become more clumsy, which isn't an ideal combo. Yesterday, Bella was in the backyard refusing to do her business, so I went scrambling towards her on the brick, telling her to hurry the heck up. Brick + cold = slippery, frosty brick.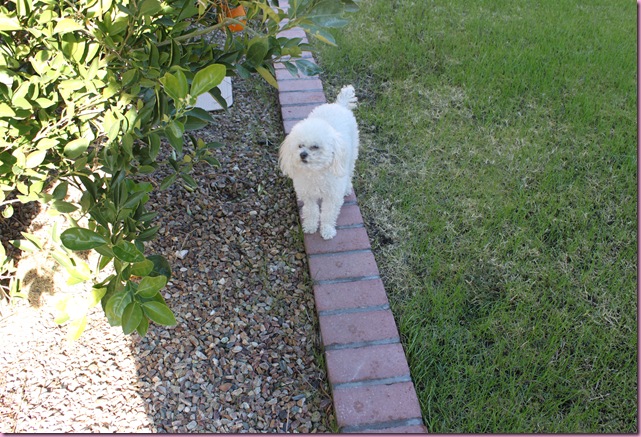 I almost fell… HARD. I still have no idea how I managed to catch my balance, because my feet went flying out from underneath me.
I can't decide if the baby loves or absolutely loathes the weekly midwife appointments.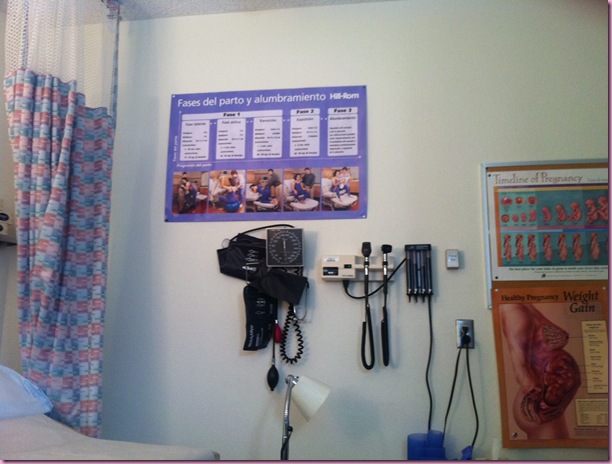 After they check the heartbeat, they'll feel around to get an idea of her size and position. Today, the midwife got kicked and said "she's trying to make sure you know her shoe size before she's born!" as a little foot was protruding from my belly. For the rest of the day after my appointments, she'll be a kicking and squirming little thing. As amazing as the midwives are, I don't think she likes being messed with like that. Good news from today's appointment: negative on the group B strep, and little lady is estimated to weigh a little over 6 lbs right now.
We'd like to get a jogging stroller, but might wait until she's here and a little bit bigger. You're not supposed to run/jog with the baby until they're around 6 months old, but I'd like to have a more rugged, adventure-type stroller for places like Sabino Canyon, farmer's market and vacays. Our everyday stroller is the Orbit travel system, and from what we can tell so far, we love it.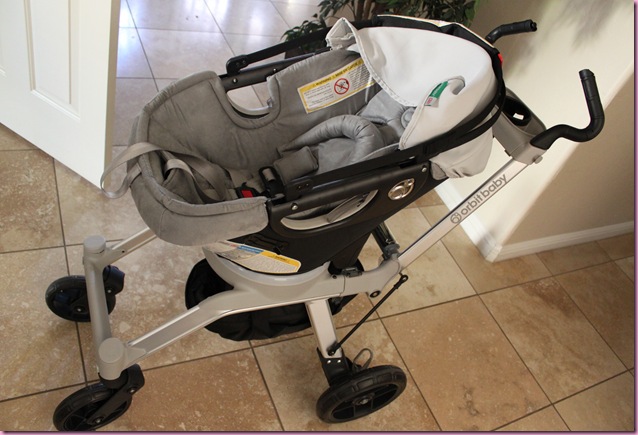 As far as the jogging strollers go, I've been scoping out the BOB strollers and Phil and Ted's, and will see if there are any end-of-the-year or after-Christmas sales.
Everyone has been so generous with the words of advice and kindness this week. Here are some of the tips that were shared with me:
-Stay home to labor as long as you can before heading to the hospital if you'd like to have a natural childbirth. This way you can be in a comfortable home environment, and won't set yourself up for unnecessary interventions if the hospital's clock is ticking. Also, it will reduce the chance of going in too soon before you've progressed enough and being sent back home, anyway.
-Maybe have a half-birthday celebration if the baby's birthday is close to Christmas. This is something we've considered doing –maybe 4th of July party?- since so many people are busy or out-of-town over the holidays. We'd also like to start a tradition where we do something fun (like Disneyland) for her birthday instead of focusing on gifts.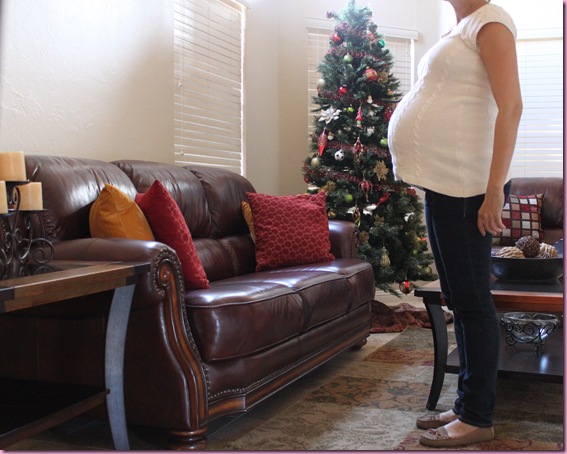 (the now-shirt that used to be a tunic)
-Envision myself being relaxed and peaceful during the birth and everything going the way we'd like it to. I've used this technique with races before, and while things didn't always pan out the way I imagined, I felt calm and ready to deal with plan B, instead of scrambled on race day. Hopefully using the same technique will help me feel more confident and relaxed on the big day, too, especially since we have no idea what will end up happening or how she'll get here. It really is an exciting surprise, and we just want everyone in our little family to be healthy.
As far as the kindness goes, I've talked about this before, but nothing will make a pregnant girl's day like encouragement or compliments. Everything is magnified while you're pregnant, especially senses and emotions… so the bad hurts even worse than it usually would, and the good is really, really good. It's definitely important to surround yourself with love and positivity while someone else is depending on you and feels everything that you feel. I'm lucky that I've been surrounded by so much love during the pregnancy, from my family, Tom, and from all of you. I'm very thankful <3
A girl from our Bradley class brought her baby in this week, and I melted. She was born two weeks ago and her sweet little face and the way she was sleeping – I can't believe that we'll be the next ones in our class to experience that. I was so distracted and elated that it kept me from being traumatized by the birth video we watched. Whenever I watch birth videos, they make me feel so anxious (and a little queasy) up until the end. And then I cry every time, because it's beyond beautiful and amazing.
One of the guests at work asked me if I can believe I have a tiny human growing in my belly. It's funny because while you know it's there, can feel the baby moving, kicking, and like it's a part of you, it's hard to picture an actual little person. She said, "Once that baby comes out, and you see those tiny fingernails and that face, you'll know what a real miracle is. There's nothing like it in the world."