As much as I love all holiday decorations and wintery things (SNOWMEN!), there's one that's not really my fave: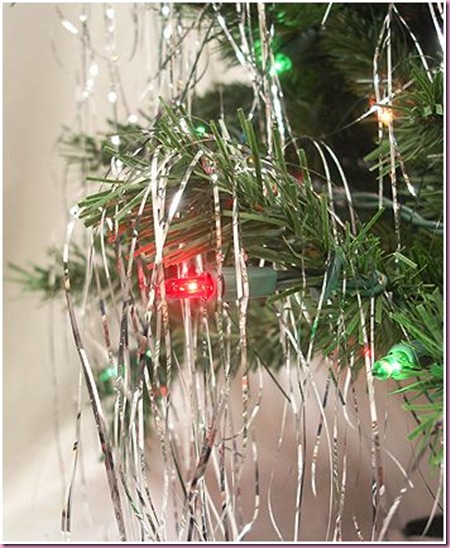 Source
tinsel.
It's made a comeback in the holiday decorating world over the past few years, but I can't help but think of how hard it would be to clean up (especially with an artificial tree) and imagining what Bella would look like covered in it -she likes to chase her toys in the tree vicinity.
Even so, I let the madre put a strand of shiny tinsel-esque satin in my hair after cutting it today. She said that it's been really popular with the holidays and a lot of people have been requesting blinged-out hair.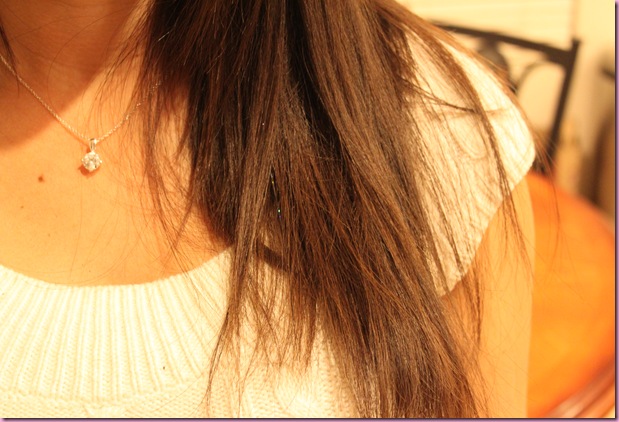 See it?
Just a fun little sparkle.
Friday is usually a big errand day over here since I teach all day on Saturdays, so I scurried around town, had a midwife appointment, and stopped at Whole Foods for my post-midwife appointment treat: usually a green juice and/or hot bar. I grabbed some sniffle supplies, including a large green juice, Emergen-C and some harvest squash soup.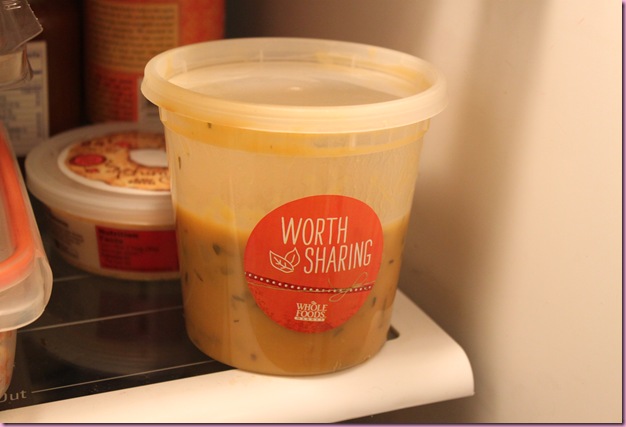 Worth sharing?
Yes, because you might not be able to finish this one by yourself- it was kinda gross, which says a lot because I've never had an icky Whole Foods soup experience until today. Just another nudge to make my own using your lovely recipe suggestions.
First on the list (from the comments section):
Robin's FAVORITE Soup Recipe:

1 onion
1 garlic clove
2 T olive oil
2 28oz cans of stewed tomatoes
4 c of vegetable stock
1 can of garbanzo beans, drained and rinsed
bunch of fresh green beans
carrots- cut longwise and in half (I use baby carrots)
1 sweet potato
( you can also get creative and add other veggies, I've done squash, zucchini and even cabbage)
Chili powder, salt and pepper to taste

Start with the olive oil in a large pot over medium high. Add and brown the onion, add the garlic. Cook for 2-5 minutes (desired texture), add the tomatoes and vegetable stock. Add the rest of the vegetables, bring to a boil, cover and reduce heat to medium low. Cook for 45 minutes. Serve and enjoy
We top with sour cream. : )
I can't wait to try it!
The Pilot picked up some food from Sauce on the way home,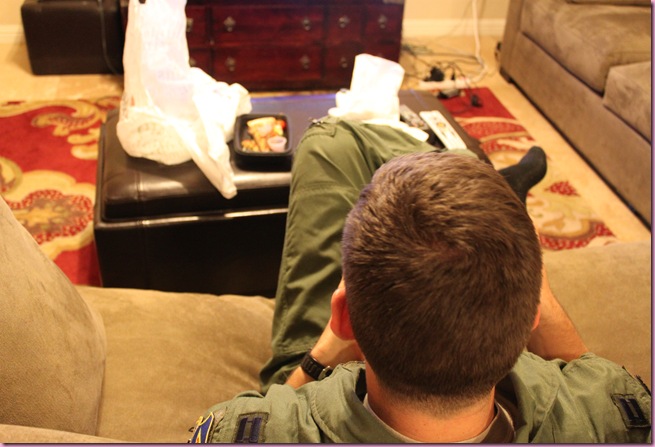 (he was having a pasta and panino hankering)
and I joined him with a salad beast.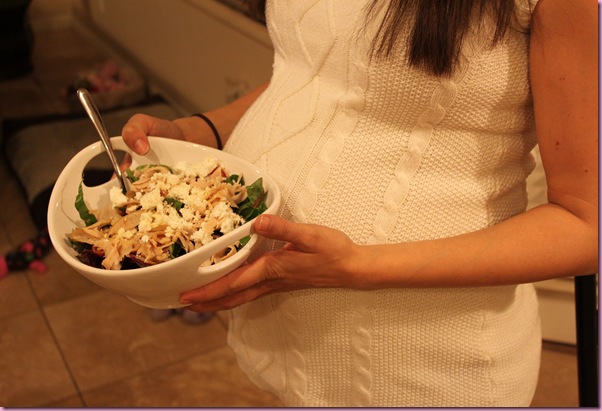 Including my favorite green: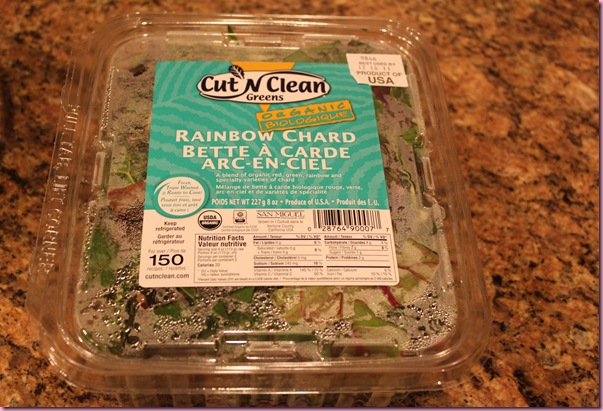 + heated up organic turkey, goat cheese, tomatoes, Goddess dressing, 1/2 avocado, and croutons made out of chopped up toast.
We watched some of this guy
(so dapper in his suits, and HILARIOUS)
and are about to go on a little coffee date.
See ya in the morning!
xoxo
Gina
Something to talk about: What's the most adventurous thing you've ever done with your hair? Since madre is a stylist, I've had quite a few hair phases- I was red for a while, almost platinum blond for a couple of years –which was rough since my hair is naturally so dark- and short hair that was angled longer in the front.