Nursery DIY: Name letters
Since we want the nursery to be done by the end of next week, that was the final push to finish the hanging nursery letters with the baby's name.
These letters have been the bane of my existence.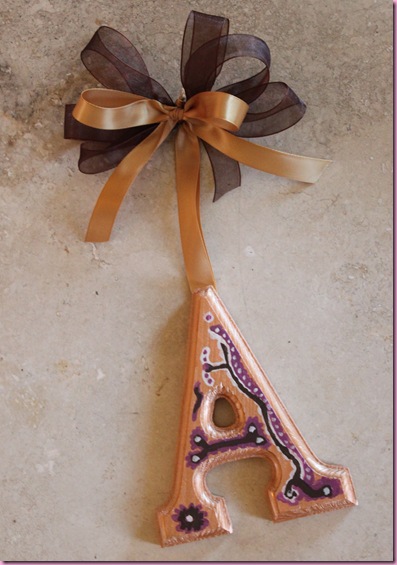 You see, I'm not a crafty person.
But, when I found out that ordering the hanging letters for the baby's name was going to be $176 + shipping, suddenly I became crafty. I was determined to do it myself, since that is a ridiculous amount of money to spend on wood and ribbon.
So I went out and bought my own wood and ribbon.. and paint…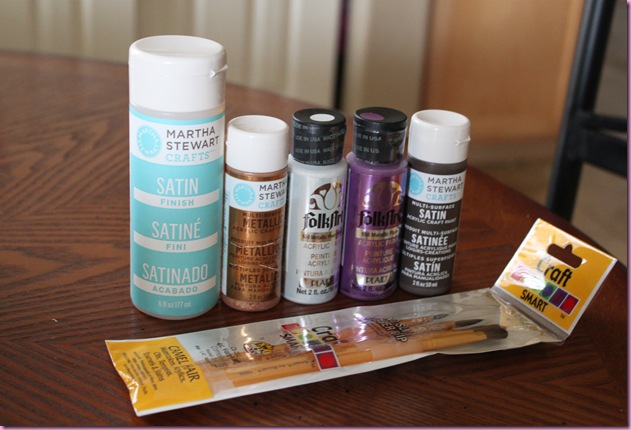 and got to work.
I painted the wood letters in alternating colors (or you can do all in one color)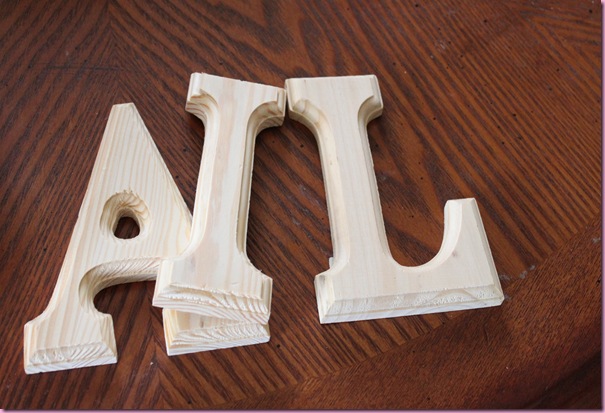 and after they dried, we painted little designs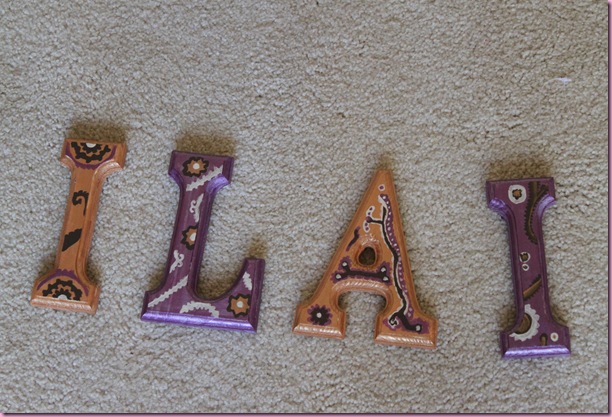 based on the patterns in her nursery.
I sealed the letters using a satin paint finish (Martha Stewart) –it's similar to a clean topcoat for nails- let them dry, and then crazy-glued the ribbon onto the back of the letters and knotted the top.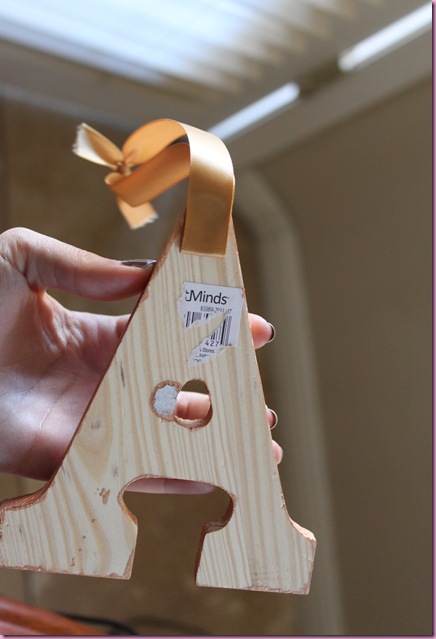 As far as the bows go, that's where the tricky part came in.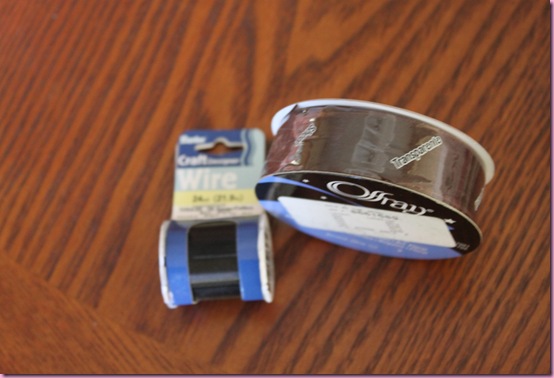 I watched *this video* about 4 times, and used her technique for making the bottom transparent bow, secured with wire to the hanging ribbon.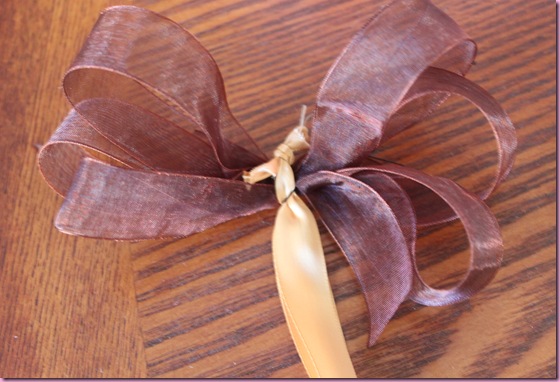 I just made a regular ol' bow out of gold ribbon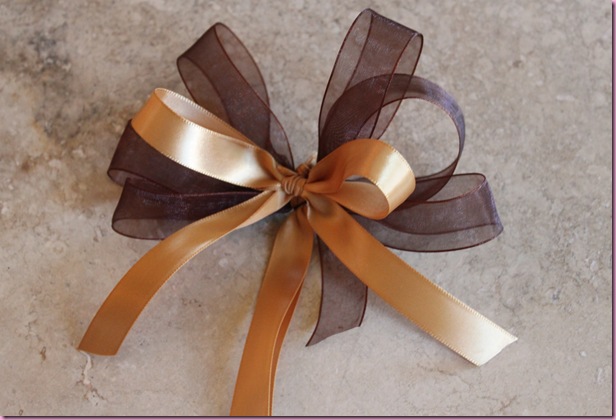 and secured that to the bottom bow (by threading the wire through the back of the gold bow and twisting around the back of the brown bow.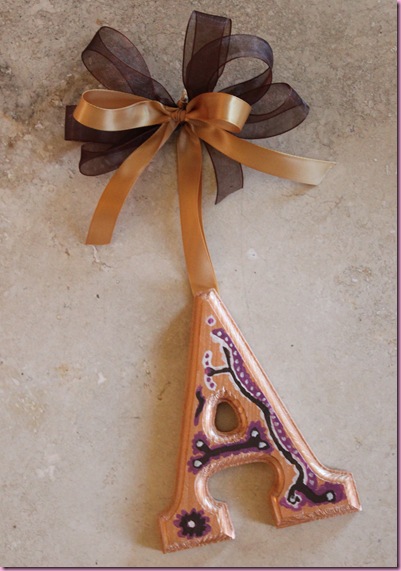 Making the first brown bow was a breeze, and now I'm having a bit of a rough time and my fingers continue to get tangled up. I've made one more… 5 left to go…
The only thing that makes me excited to finish them is the thought of them hanging on the wall, and the sweet little baby sleeping in her crib.
Grand total: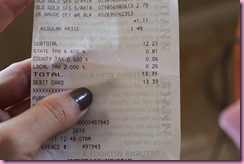 $53.63!
Even if you account for the time I've spent (including dilly-dallying and procrastination) curse words and do-overs, not too shabby.
Are you crafty? What's the last thing you DIY-ed?
Edited to say: I deleted the comments that had the baby's name in them, because I am a goober and can't believe I accidentally spilled the beans! Wow. hahaha