Morning! How are ya? Hope your day has been lovely so far <3
While I was yoga-ing my little heart out last night, the Pilot was doing some of this: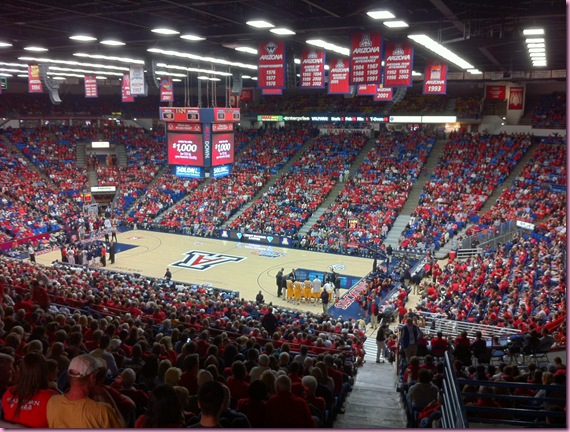 watching the Wilcats dominate last night's bball game. Tickets are pretty impossible to get, and a friend from work couldn't go, so he took my little bros with him.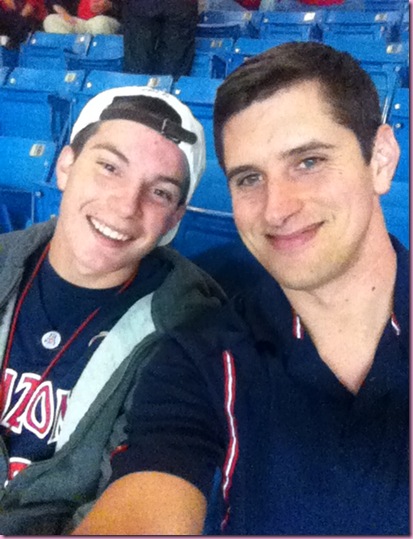 [Kyle got there a little later]
It's so cute that they all hang out together 🙂 Every Saturday they have their brother's breakfast (BB), and last night it was brother's basketball.
Since he didn't get home until late, and had eaten hot dogs, nachos and other sporty fare at the game, my dinner was Hayley's leftover pizza from Friday that was still in the fridge and a hefty dip into the almond butter jar. You know.
This morning, I wrapped myself in a giant blanket, took Bell outside (if our neighbors can see me, they must think I'm so weird because I walk around in our yard in jammies and a furry blanket burrito) and heated up some dark chocolate almond milk: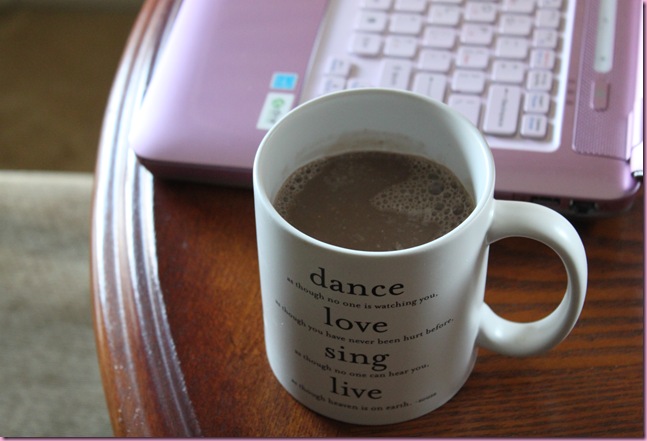 Breakfast was a glorious (and super filling) bowl of oats: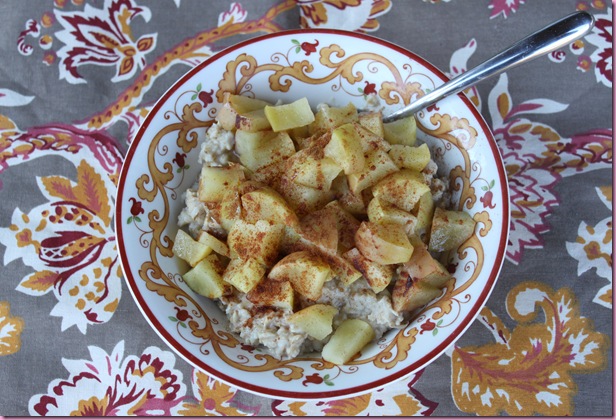 I topped the usual protein oats with a baked apple, which always seems to make an appearance this time of year.
All you do is chop an apple, place it into a glass bowl, spray with the Misto or nonstick spray, top with cinnamon, sweetener of choice, nutmeg and microwave for 2 minutes.
Before: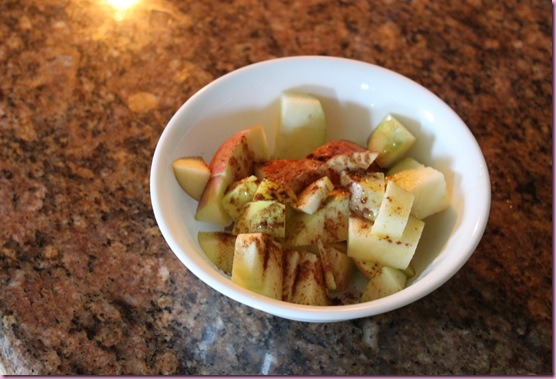 After: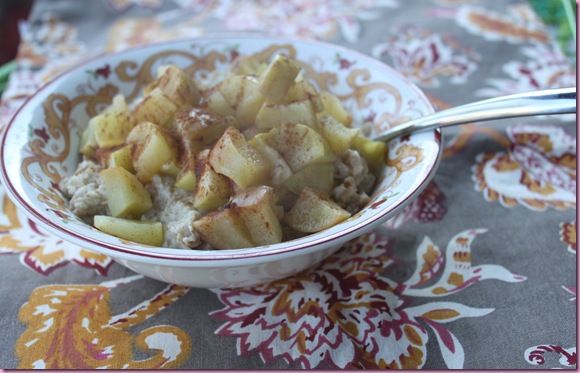 Not only does it make a perfect oat topping, but it's also really good on waffles, French toast, or by itself as a healthy little sweet treat.
I'm off to run errands, meet my nana for a pedicure date, and then back to the casa to write today's Family post, plan out a fun recipe project and hit the gym before class tonight.
Hope you have a wonderful day <3
xoxo
Gina
Does your significant other get along well with your family? The Pilot hangs out with my family all time, even when I can't be there. He's also the type of guy that would make friends with a random person walking down the street and my family loves everyone, so it works out well.
Something to do: Schweaty November Workout! Git it.
Something to read:
-7 Mistakes Personal Trainers Often Make
–Ranked: The Best Diets [Have you tried any of these? The Dash Diet came out as #1 and many encourage healthy eating habits you can stick to for the long term. And then again, Slim Fast is on the same list, so I'm not sure how I feel about all of it. Paleo, Raw Food and Atkins diets were ranker below the Slim Fast diet…]