3 blog-related things from the day:
1.) The return of savory oats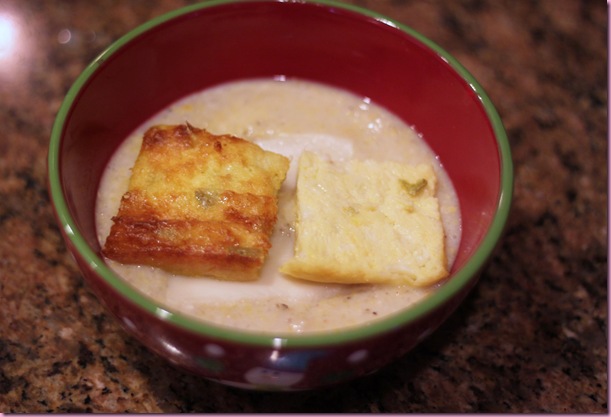 I say "oats" but it's really Bob's Red Mill hot cereal… oaty enough, though.
Seasoned with nutritional yeast, garlic, sea salt, cayenne, and topped with a slice of goat gouda + the last bit of Nana's famous egg casserole
2.) New kicks!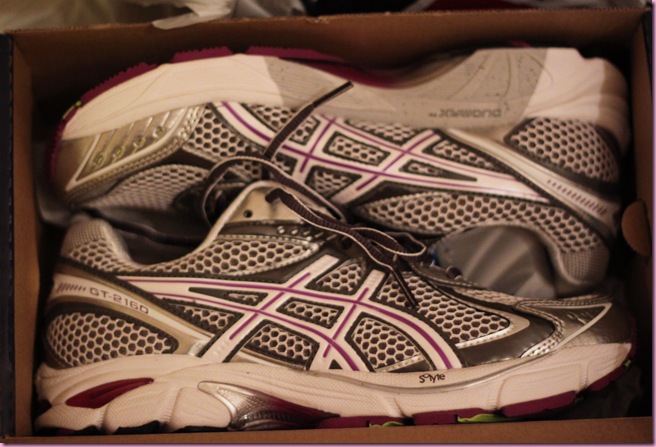 I usually wear sneakers until they die, and my old Asics have been dead for quite a while. It's amazing how new cushion feels! A little tip: it's a good idea to have different shoes for different activities, since they'll wear down the shoe unique to the activity, plus different styles have different purposes. For example, if you're a runner, keep your running shoes separate from your cross-training/weight room shoes.
Those are the Asics GT2160 (my favorite style for running/walking) and I guess the 2170 just came out? Found them at the BX, so I'll call it a win.
Another win:
I have been dying for peppermint bark for the past week or so, but didn't know how time-intensive it would be- I'm always a little apprehensive when I make something for the first time. I was going to just go to William's Sonoma to get my fix, but when I found out how easy it was to make at home, I had to give it a whirl.
I followed *this recipe* pretty much exactly.
Melted the chocolate chips: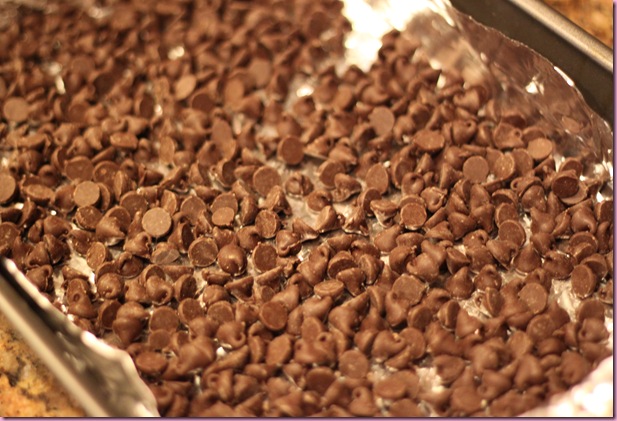 spread into an even layer, and put into the freezer to set
pounded out some candy cane pieces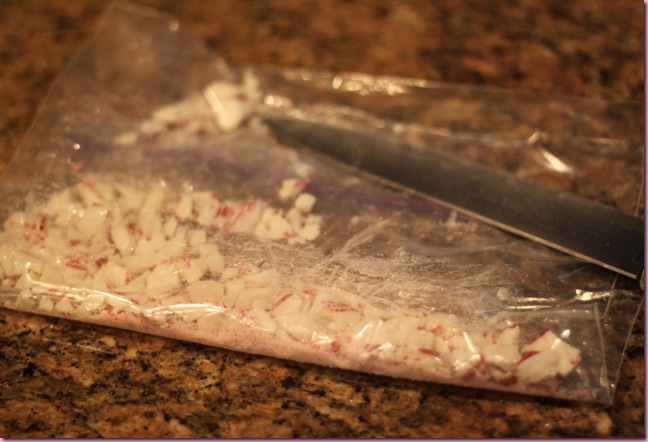 ("First, I went through the seven levels of the Candy Cane Forest…")
melted the white chocolate over a double boiler (or a simmering pot of water with a salad beast bowl resting on top)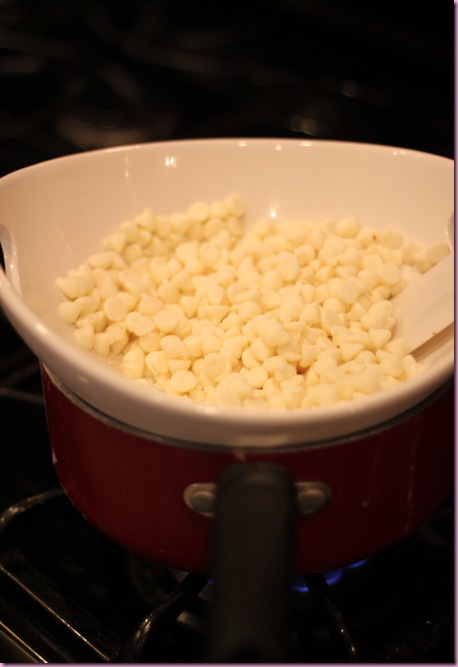 added vanilla and mint extract to the white chocolate
spread the white chocolate over the dark chocolate layer
added the crunched up peppermint pieces on top
and into the freezer to set again.
It came out pretty much exactly how I was hoping, but I didn't put the candy cane pieces on the white chocolate fast enough. Apparently you have to move quickly, because most of the candy cane has fallen off. I guess that means I have to try again.. tragedy, right? 😉
The funny thing is that I don't really love white chocolate –ok, I love all chocolate, but prefer dark over white.. white makes my teeth hurt- but I love me some peppermint bark. Something about the crunchy bits of peppermint make my heart happy, and also give me an intense sugar buzz before teaching (like today).
White chocolate or dark?
Are you loyal to a particular sneaker for working out, or do you like to switch it up?
I'm off to bed!
See ya in the morning with a booty blaster.
xoxo
Gina