Last night, Bella would not get off my belly no matter how many times you kicked her.
Maybe she already knows that you're going to be best friends, just like she knew you were there before I did.
Your room is (pretty much) ready, your clothes and bedding are washed, just waiting for you.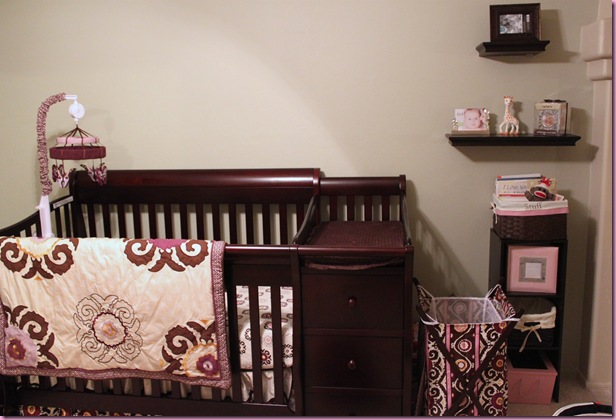 I'm going to miss feeling you dance and move around from inside my belly, but can't wait to dance with you around the kitchen, holding you and smelling that perfect baby smell.
Your dad is getting really excited to meet you, too. I love feeling him talk to you, and the way you nudge back in your own little conversation. Last night you had the hiccups, and we both laughed as we felt them. I also prayed that your hiccups don't sound anything like mine… they're a little loud and scary.
I dream about you almost every night now, and can't believe that in a few weeks I'll be able to look into your basinet and see the little face I've been thinking about for so long.
Keep growing strong and healthy, and come whenever you're ready. We're ready for you, and I'm so excited for your birthday. It's going to be an experience that will change our lives, and I can't wait for you to meet all of the people that already love you so much.
See you soon <3